Found this little gem on my door step when I got home from work today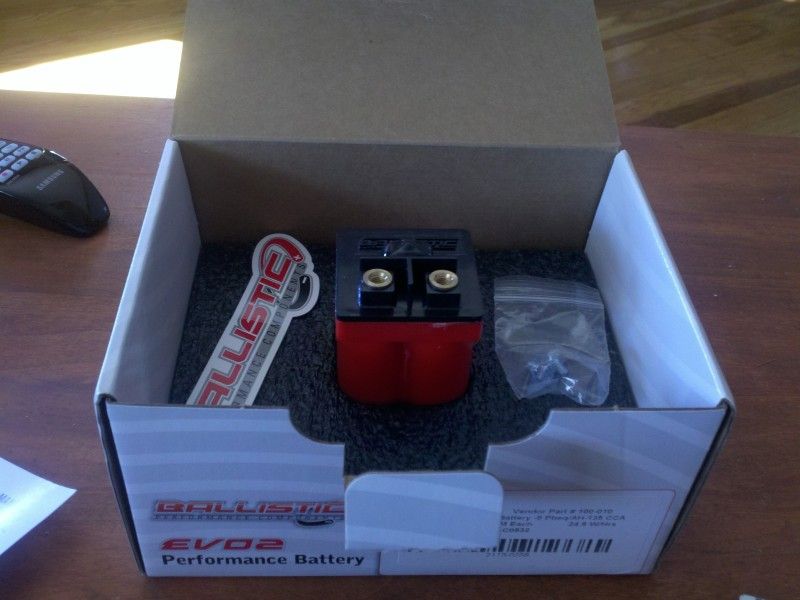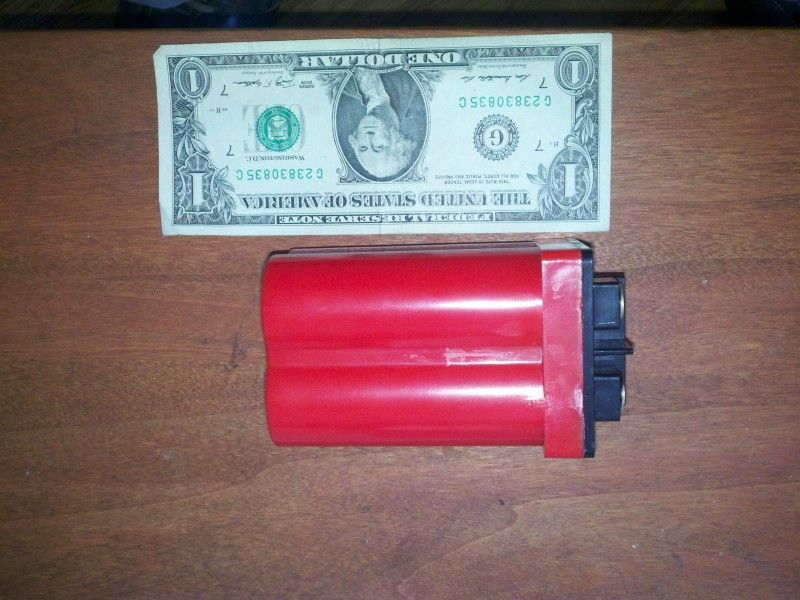 Its a Ballistics 4cell and its TINY!
Next I had to find a place to put it. The battery location was a real concern because I really had no idea where I was going to put it. At first I was just going to put it along the backbone and on the cross member for the engine mounts. I wasn't wild about that and wanted something more hidden and concealed. I had the bike on the side stand and noticed that under where the back bone comes down and meets the frame continues in a U channel where the stock coolant tank bolts to. After playing around with the bike the battery seemed to fit perfectly in that channel. Only issue was I had to pull the engine out to get it in there, but it was almost out anyways so to finish unbolting it wasnt a big deal. To my dismay once I had the engine out the battery was 0.020" to wide for the channel. I decided to make it wider to fit the battery which created all kinds of work for me, but I think it will be worth it in the end.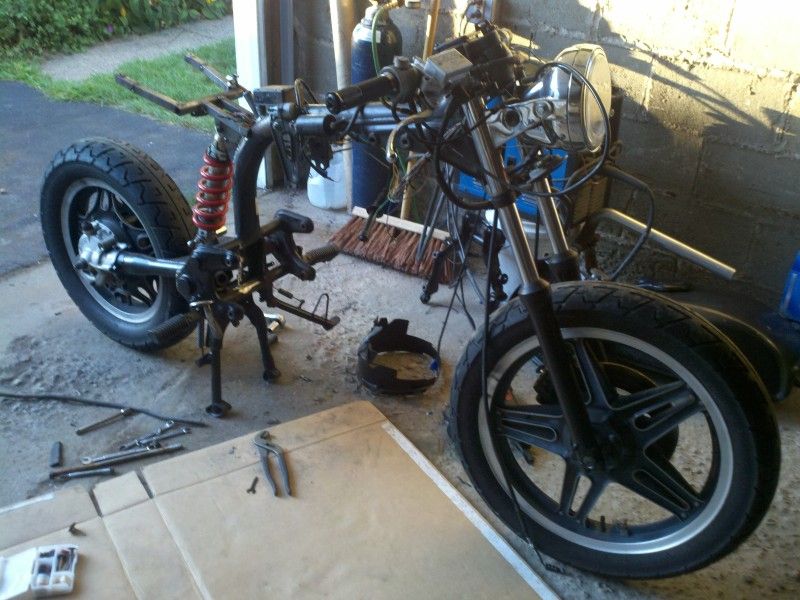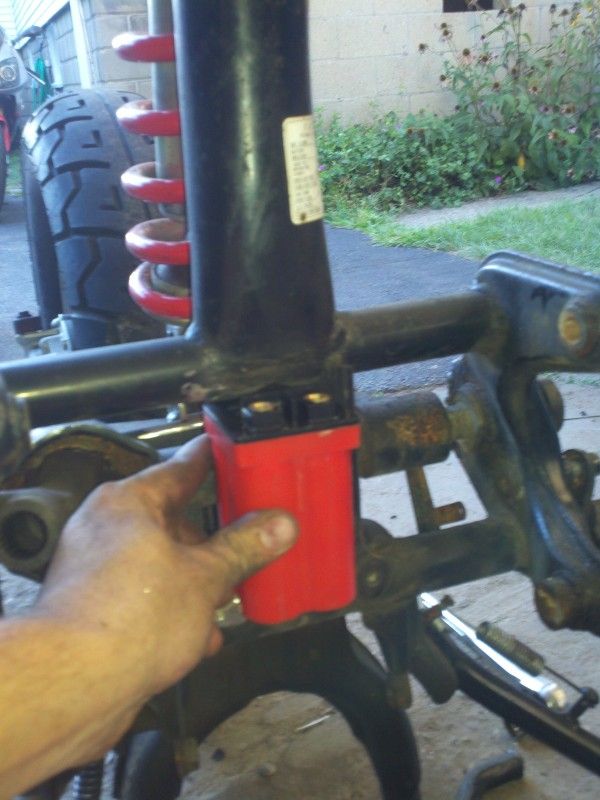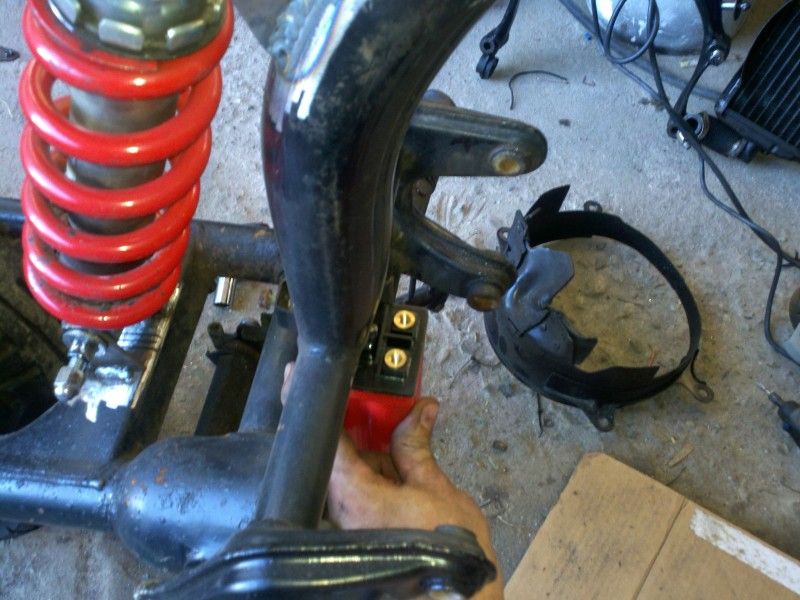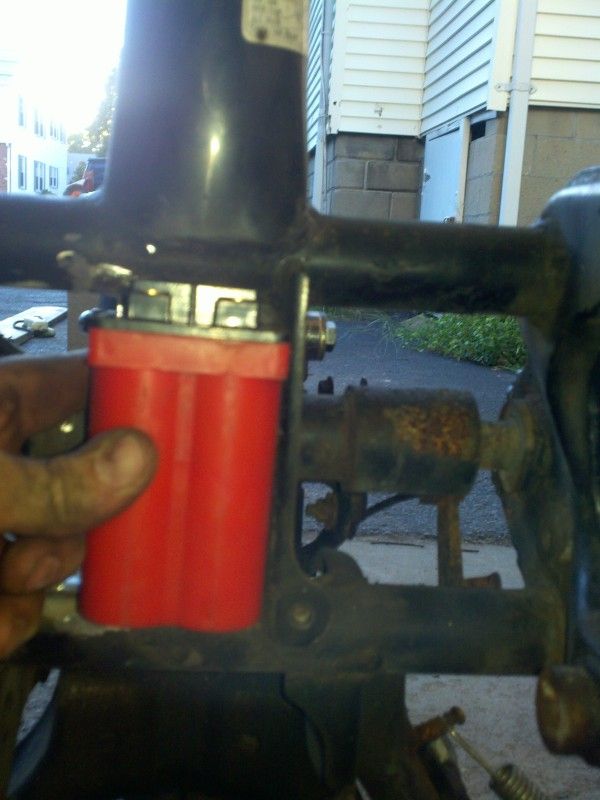 Battery fits in there nicely and there is already the tab to the bottom right corner of the battery with the threads in it for the negative terminal of the battery which worked out nicely.
Still need to fab up the side plate and something to hold the battery in. Will get to that tomorrow.
Also drilled out and re tapped the hole on the clutch side head that had a broken bolt in it.