Few updates...
first is ITS REGISTERED!
second is after cleaning out/rebuilding the starter it starts right up and has no issues with the little battery which is awesome.
third is i found this tank at a swap meet last weekend and thought it made the bike. leaving it old and weathered as i think it goes with the bike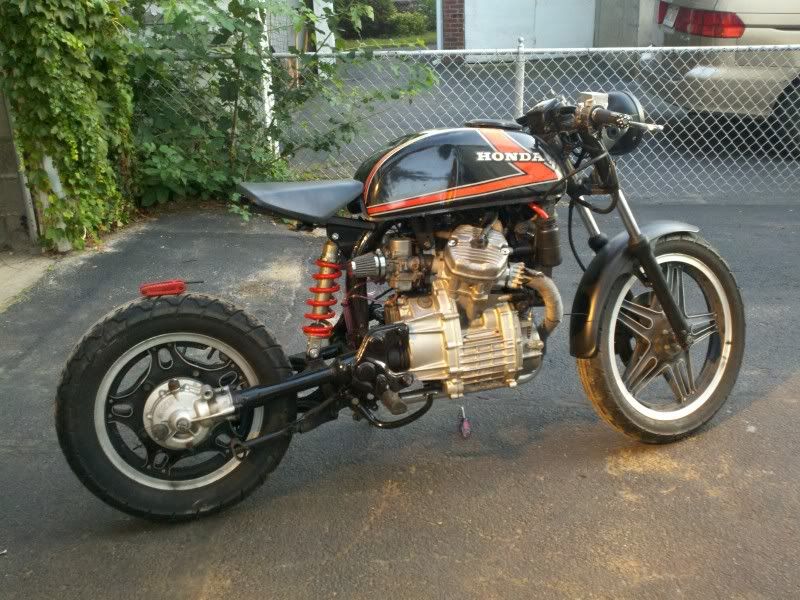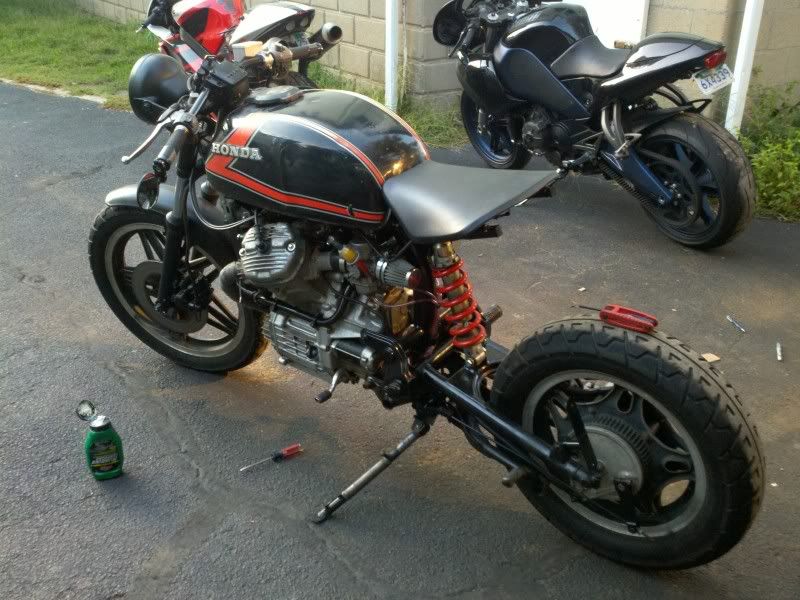 i also made front blinker mounts finally and mounted them still need to wire them in.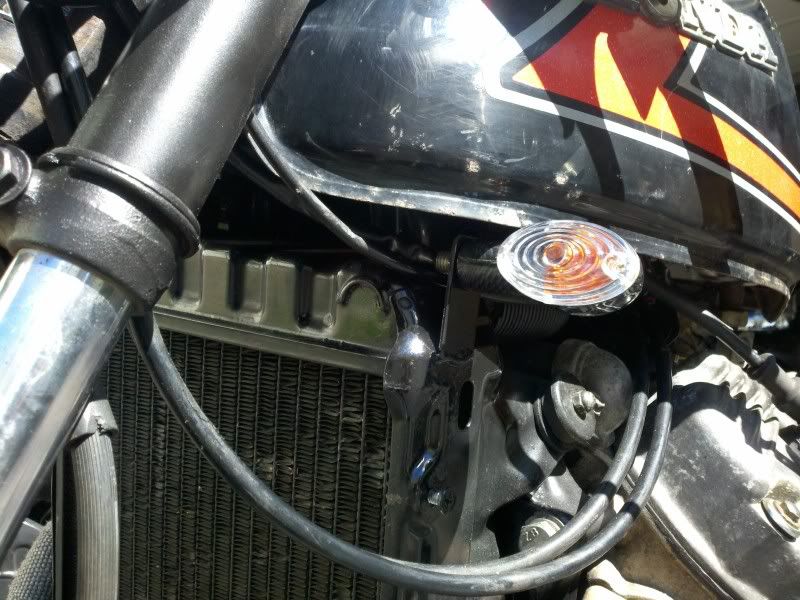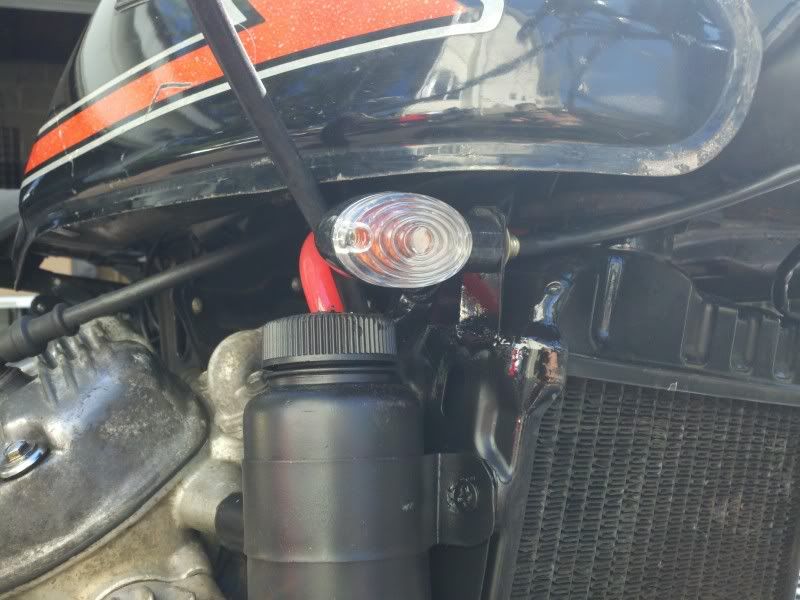 still trying to sort out the reving issue as it just wants to fall on its face, and i am going to make a exhaust baffle to to. i found out the timing advance pulsers are dead on the stator which kind of blows, but if i pick up the ignitech unit they wont matter anyways. Looking into that as we speak.