Thought I might share my first real project I havefinished. This was the result of neglecting one of my more cherished toys and realizingit was time to give it some TLC. My parents bought me the bike back when I wasin middle school over seven years ago. Itís one of those things you just donít letgo of and will end up in my living room when they become illegal to operate in California.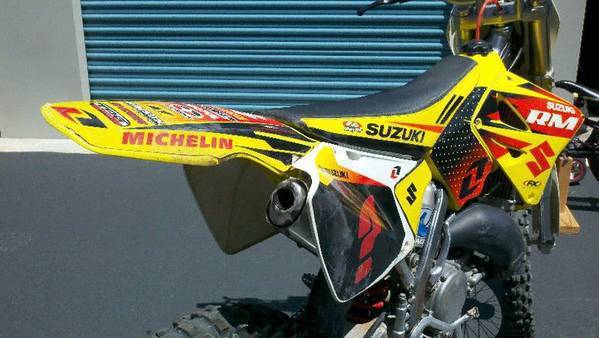 As you can see, this poor SOB needs some help. What made me really want to fix it up was after I tore the rear fender off and derailed the chain. It was literally falling apart.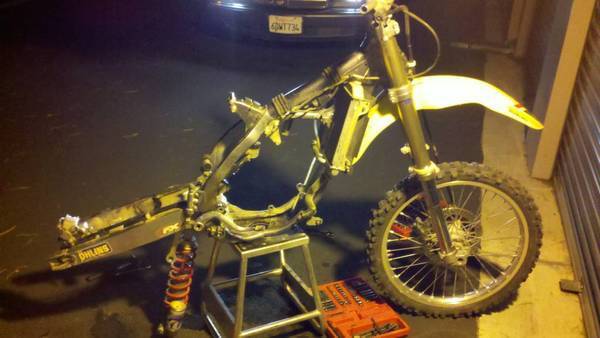 I started my adventure last summer 2010. It took aroundfour months to finish.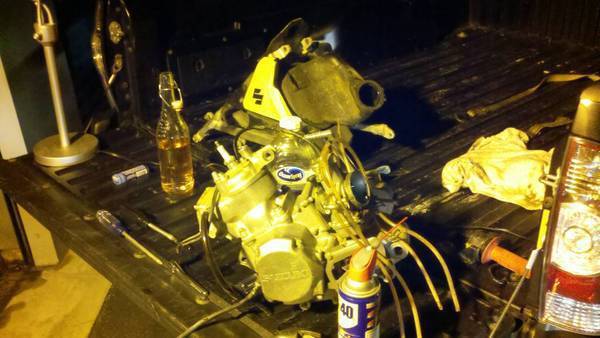 The motor was it decent shape...well the outside at least.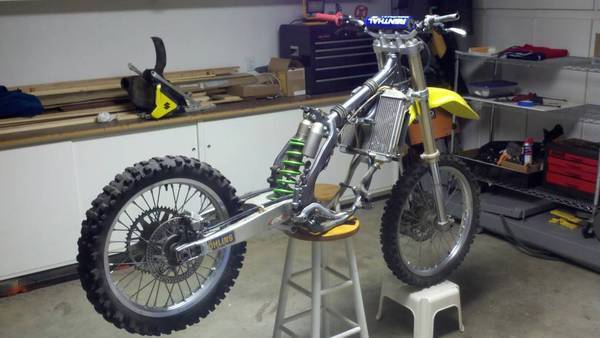 It was time to dive right in.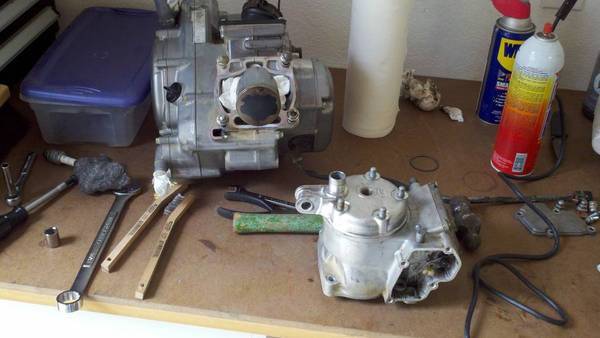 Motor was first priority of business. So I did the usual upgrades, full exhaust, piston, reeds, and cosmetics here and there. Skipped the porting as I donít really know how and I donít think it really needed it.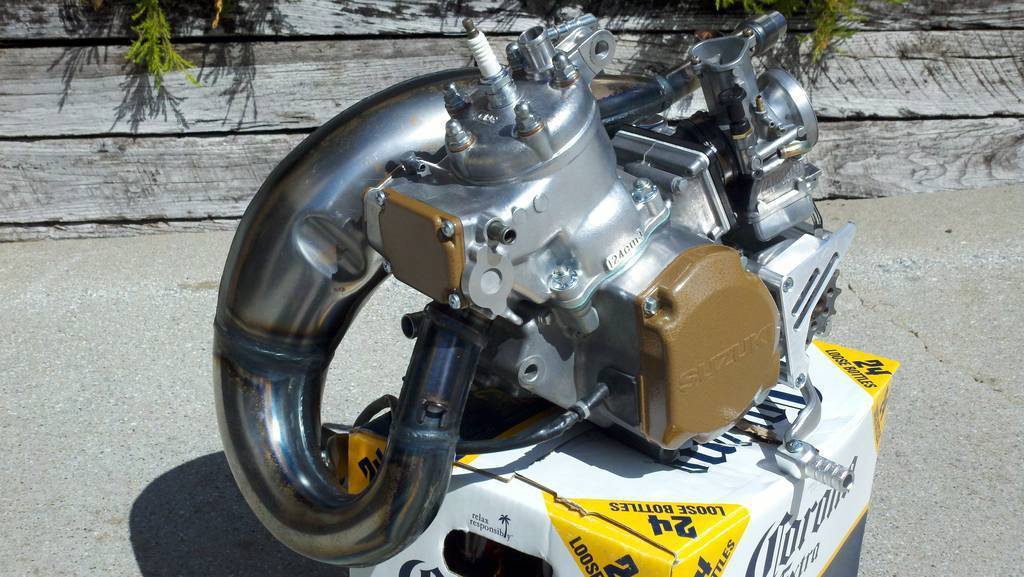 Looking pretty good.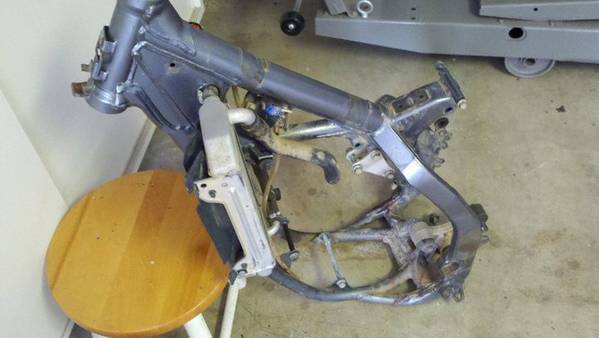 Frame was in excellent condition, time for somepowder coating.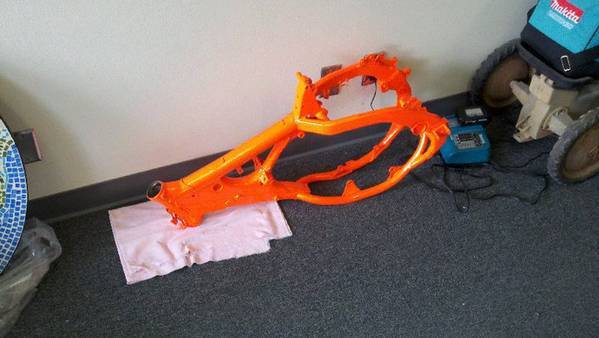 Being that it was a dirt bike, I wanted to go nuts with the appearance.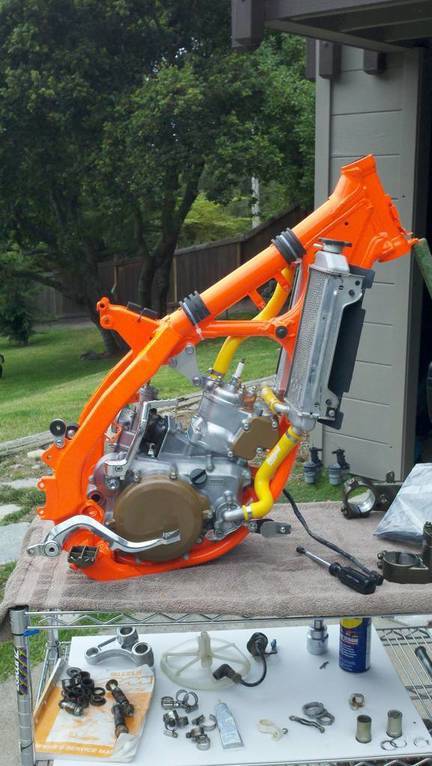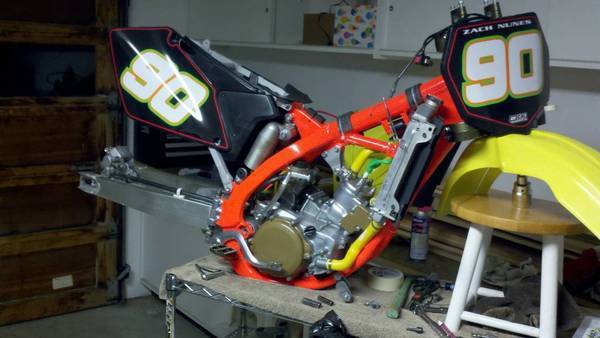 Sucks when you donít have a bike lift.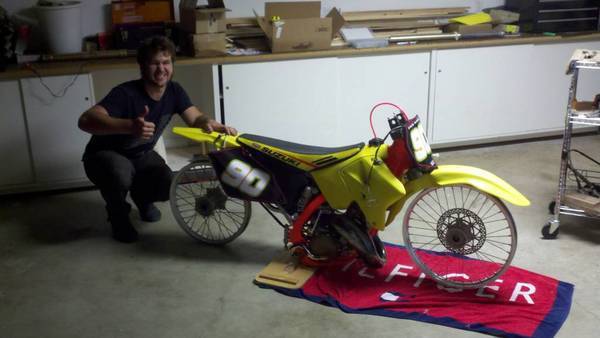 My buddy had different ideas.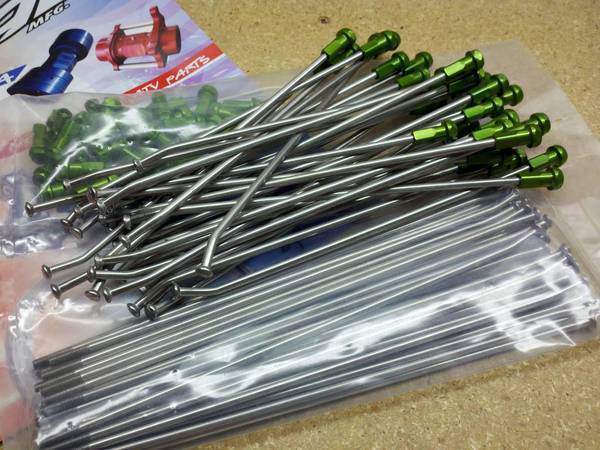 Every detail was covered.
Finished, minus a rotor. Lots of powder coating.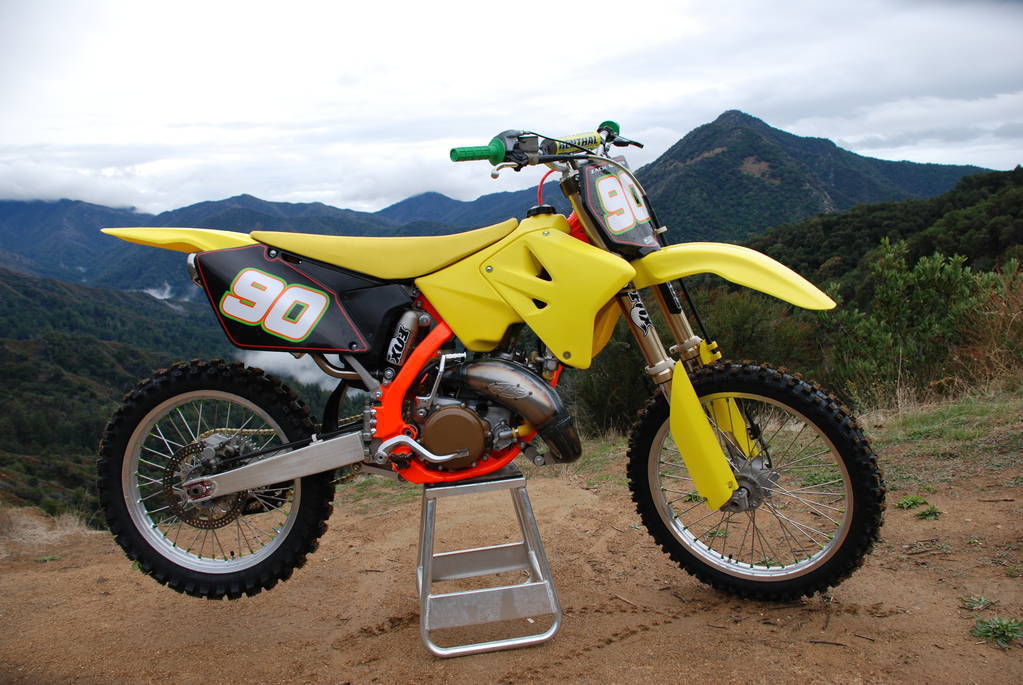 Rebuilt my forks, rear shock, and engine.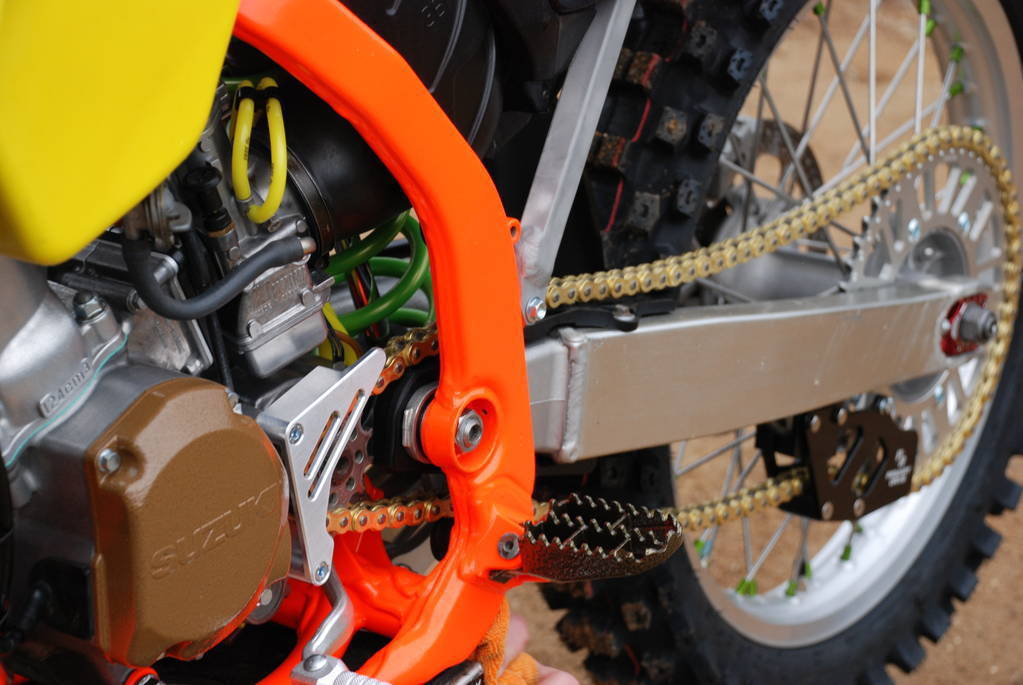 All tell you, I really didnt wanna ride it for a while, Because I knew it would never be that clean again.