So I picked up this decent, running '81 XS a few weeks ago and had been riding it up till about a week ago.
on the way home: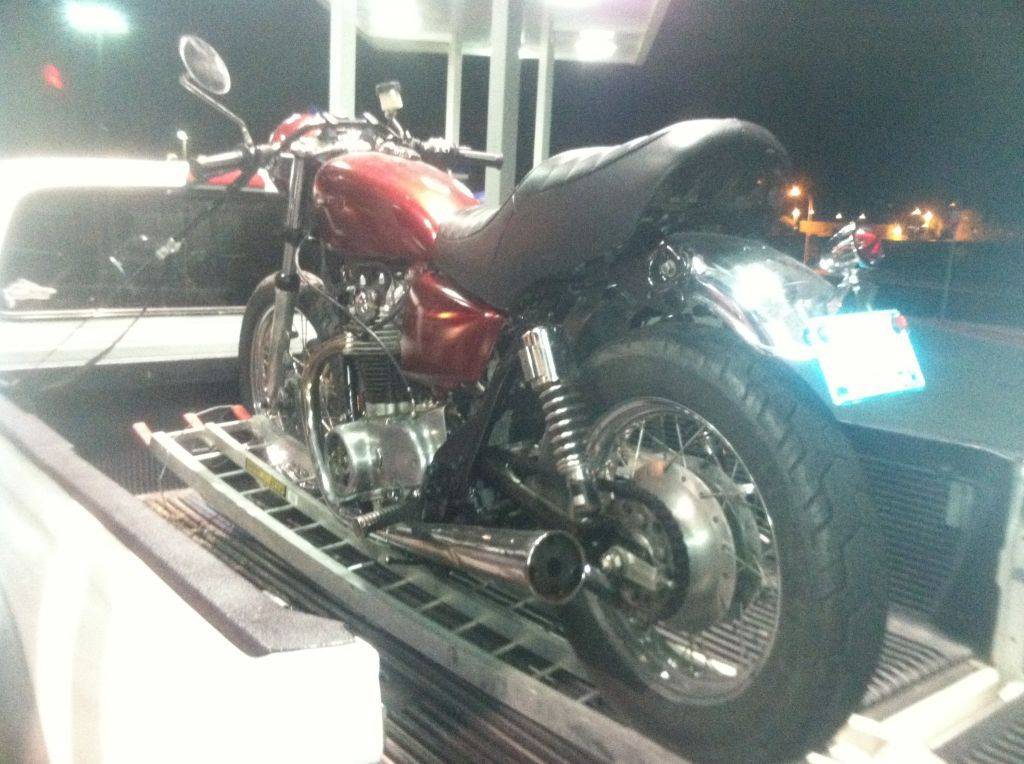 The mufflers were hacked up and drilled out so they were super loud and looked terrible. I ended up loping those off for the time being. I also found out the bike had no
air filters
in it after the purchase. :banghead:
So instead of buying those overpriced replacement filters, I opted for some pods. Ordered up some Mikesxs pods and some extra jets. While waiting an eternity for mikes to ship, I began cutting the bike.
First came the home made rear sets.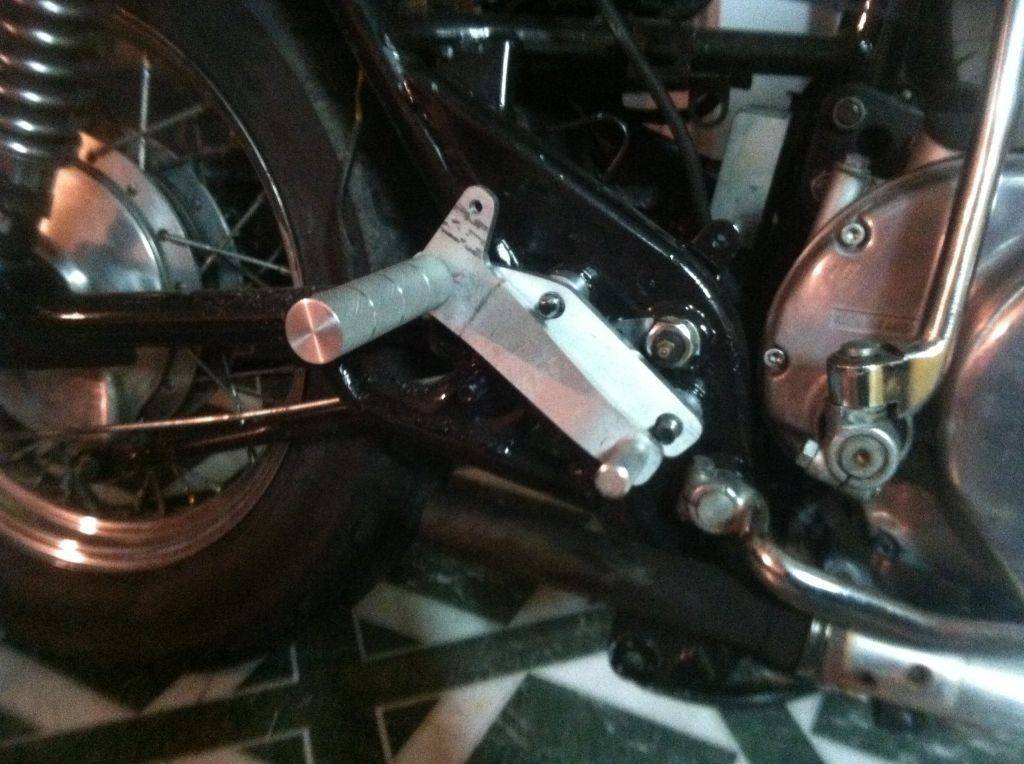 Waiting on the rod ends to finish up the install.
Then the hideous seat had to go...
some before pics.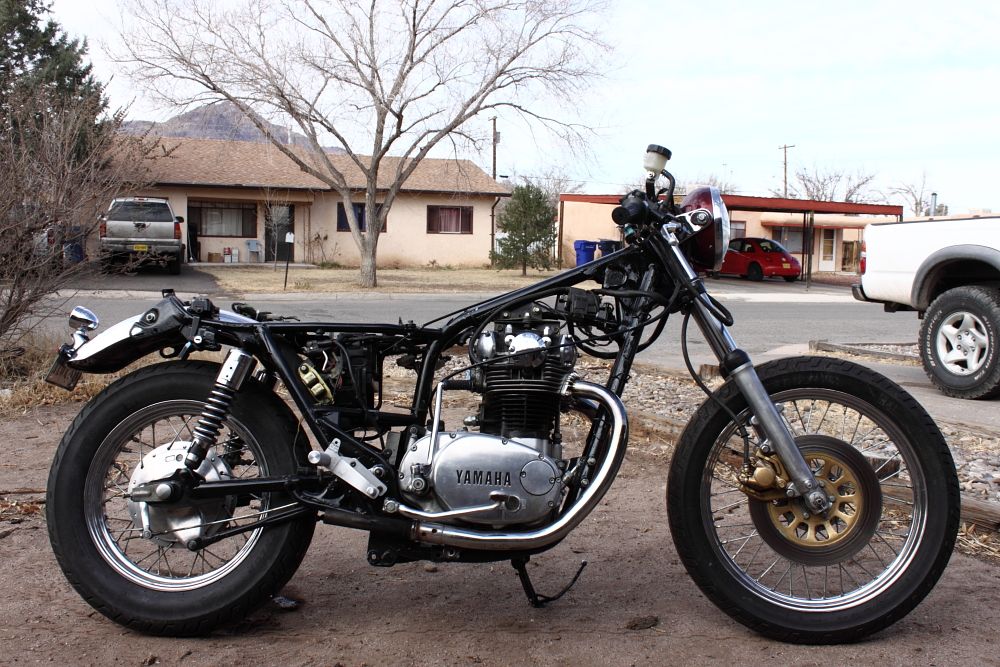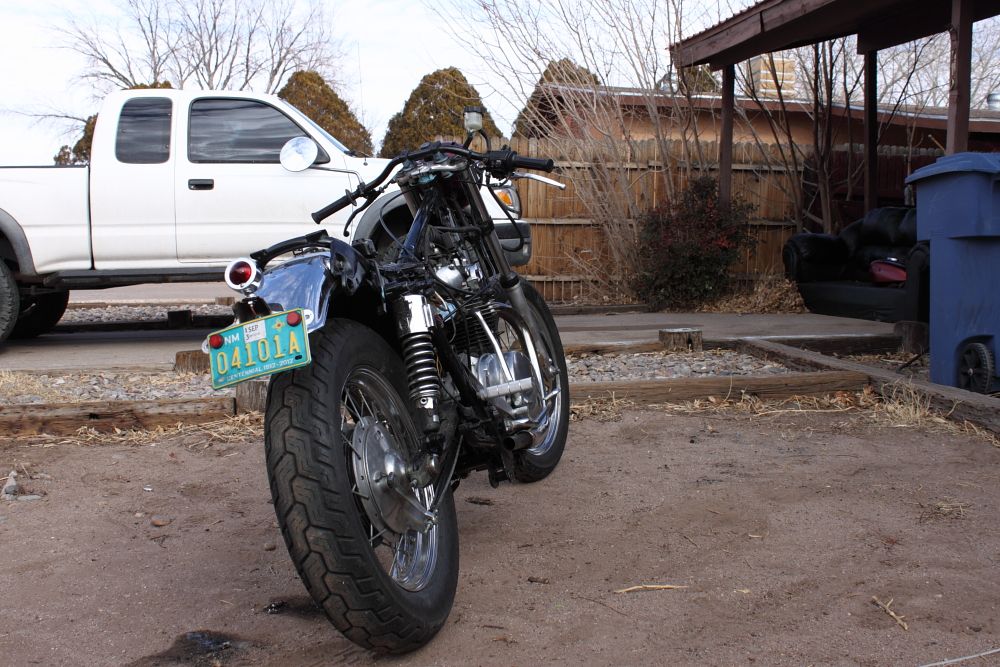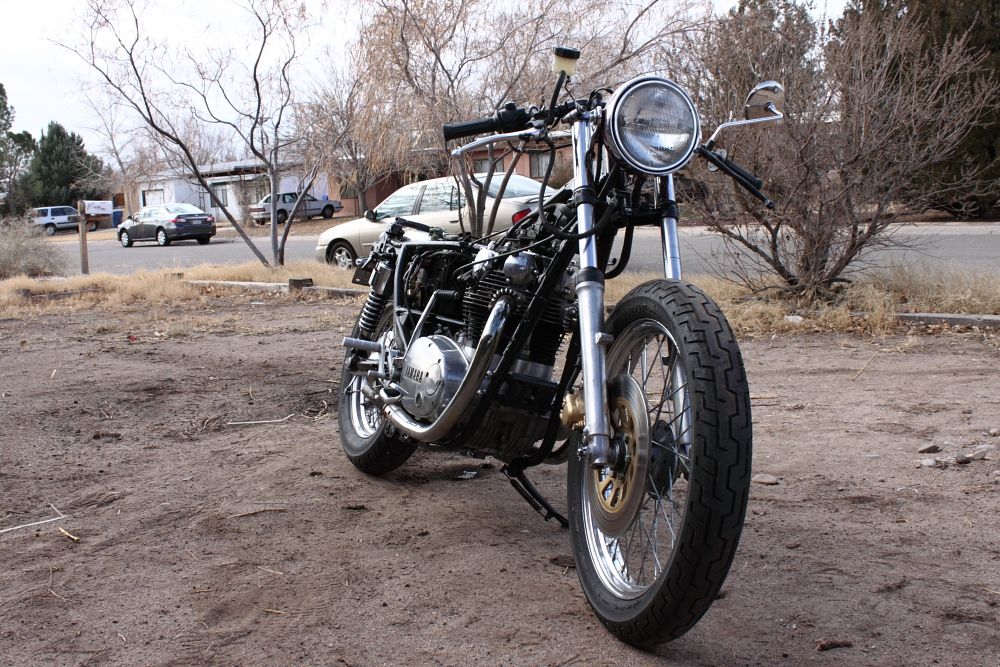 and after the cutting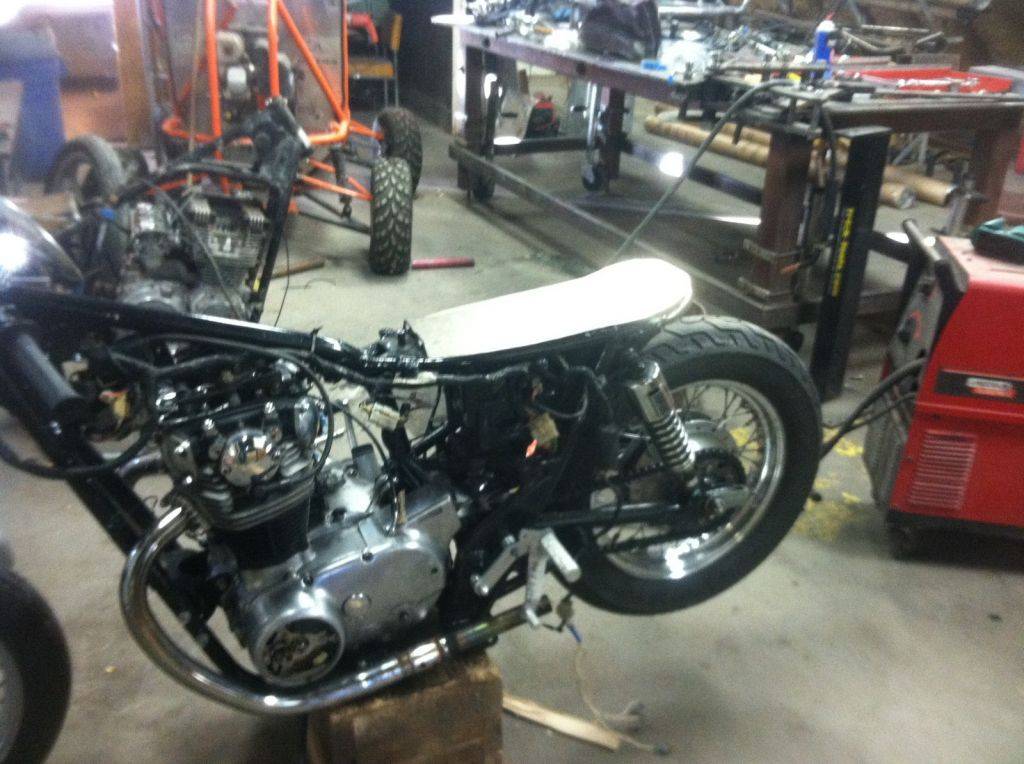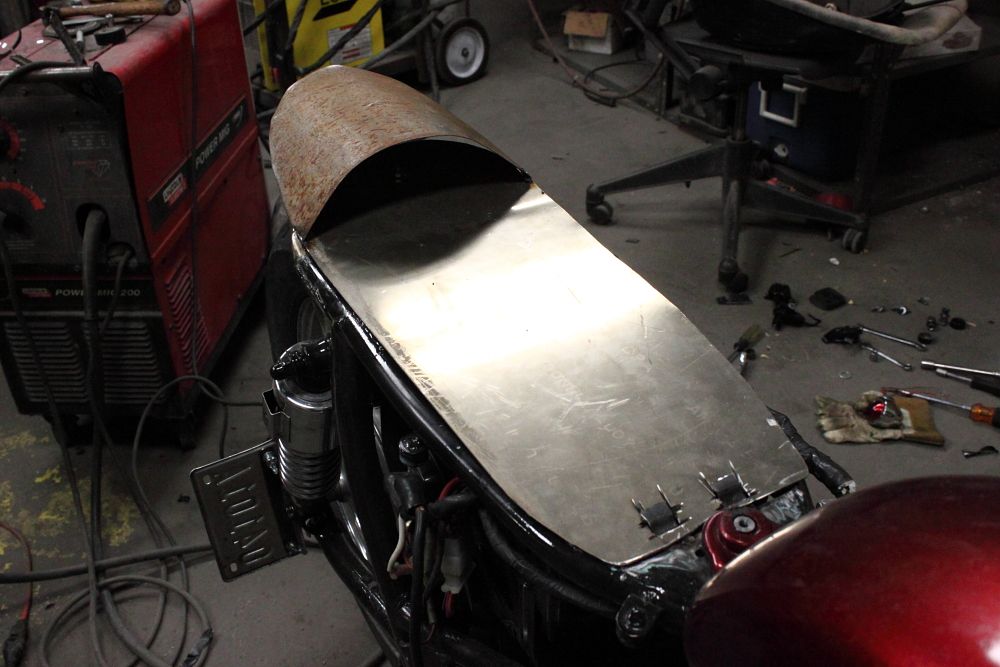 That was as of last night, I have since finished the seat pan and mounted the tail light under the tail.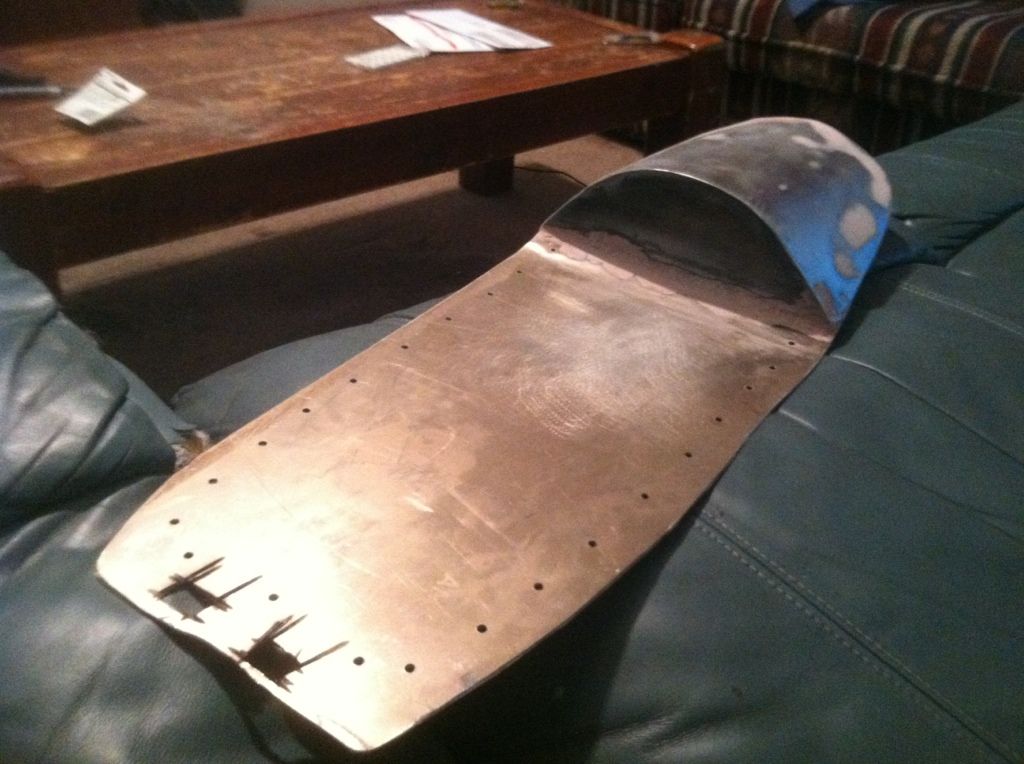 Going to try and get the seat covered this week, I already carved up a piece of foam that looks kinda like a seat
Next will be the rear set linkage, carb reassebly, and to ride it! Some day i'll do some nice paint on the tank but for now this will do.