OK guys. I finally got a good candidate for a motorcycle build. I found a 1978 CX 500 Standard. I picked it up for $250. Not sure if it runs yet. The battery needs charged or just replaced and the fuel tank needs cleaned out. That will be enough to see if it fires up. I plan on making it a monoshock rear end and making the paint very nice. I think I'm going with a Gunmetal with black accents theme. It will get all the small stuff like tires, fluids, front brakes, clutch cable, and some wiring clean up. It should move along quickly though. I am going to try and have this done inside 30 days. It may take a little longer though since I'm out of town for a week in June. Since I have access to hydrographics I might stick some half naked zombie chicks on the fenders or something. They blend in well with a dark graphite or gunmetal color. The front fender is going to get chopped down too. I'm sure there will be changes in the plan along the way.
Here are a few pictures of what happened to day after I picked it up this morning: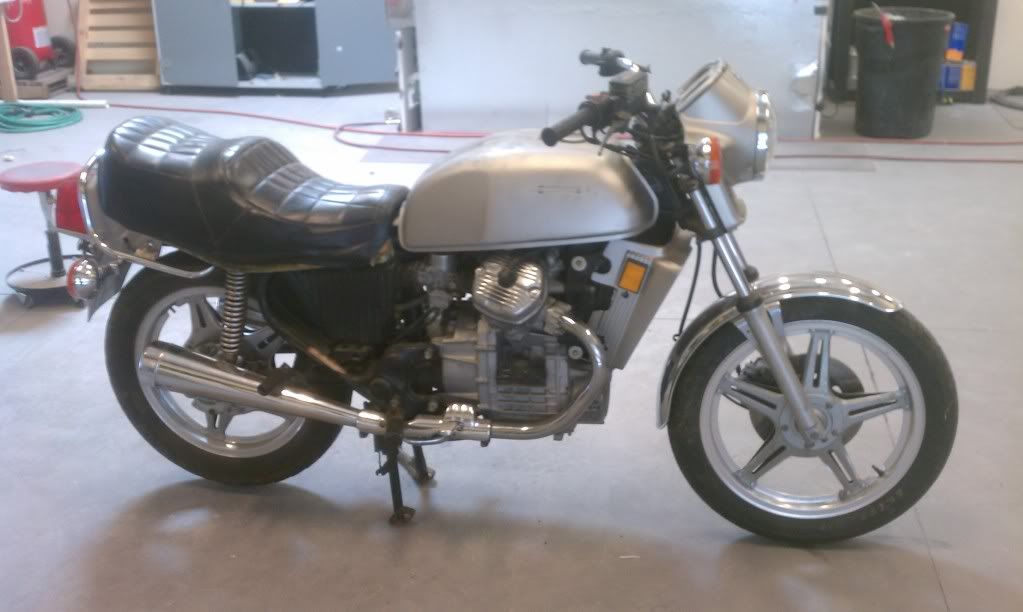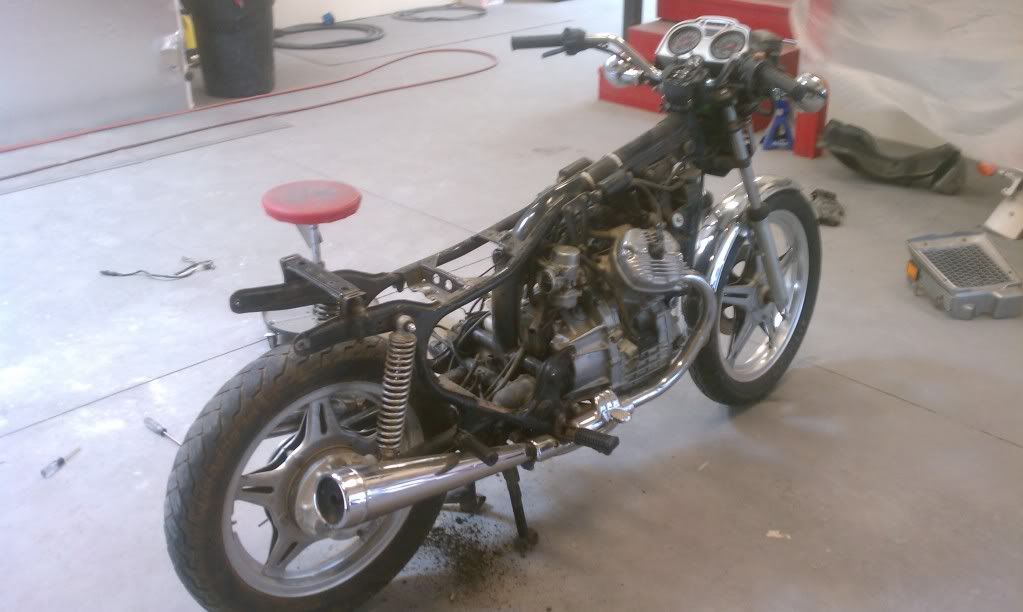 Suggestions are welcome!!!