Quote:
Originally Posted by
ABA180
Not a real fan of Volbeat but I'd not skip them if they're playing with Korn. Seen Korn about 10 times now..hard choice tonight but I don't wanna miss DD.
Saw Hatebreed in April on the New England Metalfest stop. Friday was Municipal Waste, Hatebreed, Exodus, Anthrax. If you like thrash you gotta check out MW. That Sunday's lineup was Sick of it all, DRI, Suicidal Tendencies. ST was great, they played "How Will I Laugh Tomorrow" which they skipped the first time I saw them. What was a nice bonus was during ST's set Kurt Brecht from DRI strolled up next to me and started hanging out talking between songs.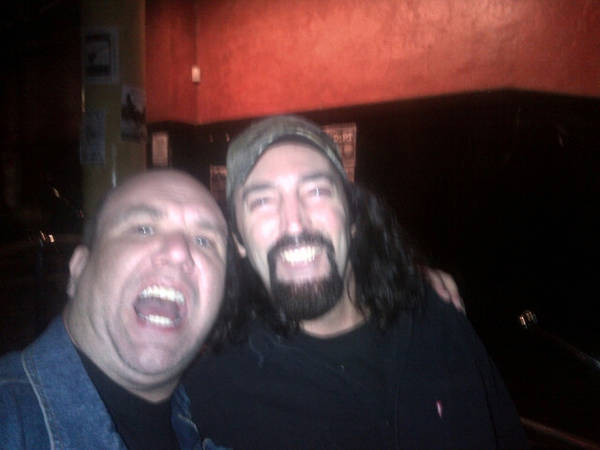 Quote:
Originally Posted by
ABA180
Devildriver blew me away..Trivium not so much, not a fan really.

Sadly, about 4 songs in one of the mosh pit guys broke his ankle. Dez stopped the show and when it looked like he was going to get carried away started the next song for the guy. It wasn't to be, they couldn't do it without a stretcher so they stopped again till the paramedics could enter and bring the guy out.
I missed DRi at the Machineshop earlier this year. Great pic! I wish my buddy would scan the pic we had of him and I and King Diamond. It was a once in a lifetime pic. Maybe!
I can see Dez doing that. He doe care about fans unlike some. Mike Sprietzer is a really neat guy to talk wit too.
Volbeat is a band you need to see live. Even better if you could have seen them about 3 years ago (maybe just more of a "wish they weren't so big thing"). A lot of energy.
I like Hatebreed but I go to bug the guys from Shads. They are some of the nicest the biz. Mat t& Jon are great guys to have a drink with!