Hey everyone,
Well I stumbled upon TW a couple of months ago and have been lurking up to today. This site is awesome with all the helpful how-to's and everyones friendly nature
I actually found this site by looking for reviews on
tonneau covers
through google, and well, I took the bait and have made many more mods (that I hadn't planned on) because of this site (not to mentioned wasted a little bit more time at work than I normally do lol). It's the best and worst thing to happen, as I'm sure most of you can relate lol.
A little about me if you care to know....
Born and raised in Kansas, and graduated from Wichita State University (2009) with a double major in Accounting and Finance. I took a job out here in Idaho about 8 months ago at an Accounting Firm and so far have enjoyed my stay. So if you need your tax's done you know where to go!! lol I enjoy hunting/fishing/camping/hiking/sports....so if you know of any hot spots in regards to hunting/fishing let me know!!
But the real reason I'm here is to show of my taco, which is the best aspect of this site. I finally had a day off from work and decided to get some pictures taking since it was nice out.
Without further ado I give you THE Mall Crawler...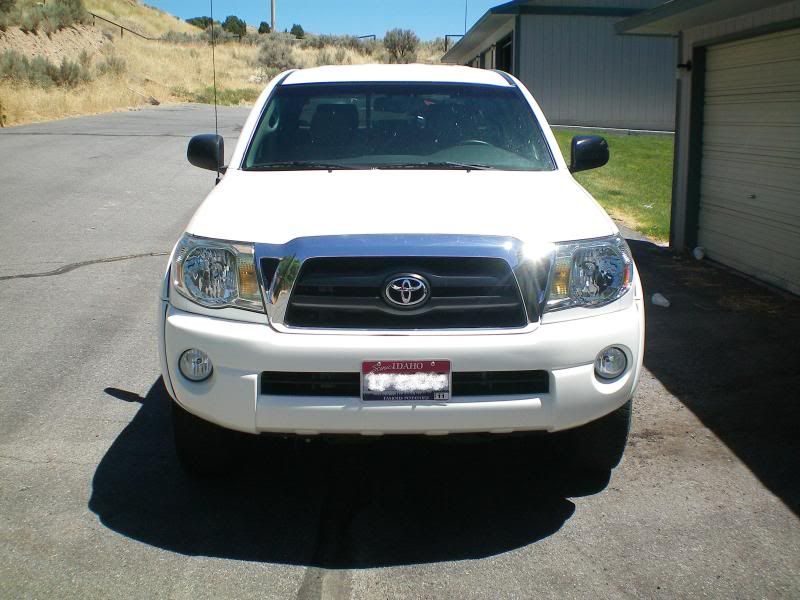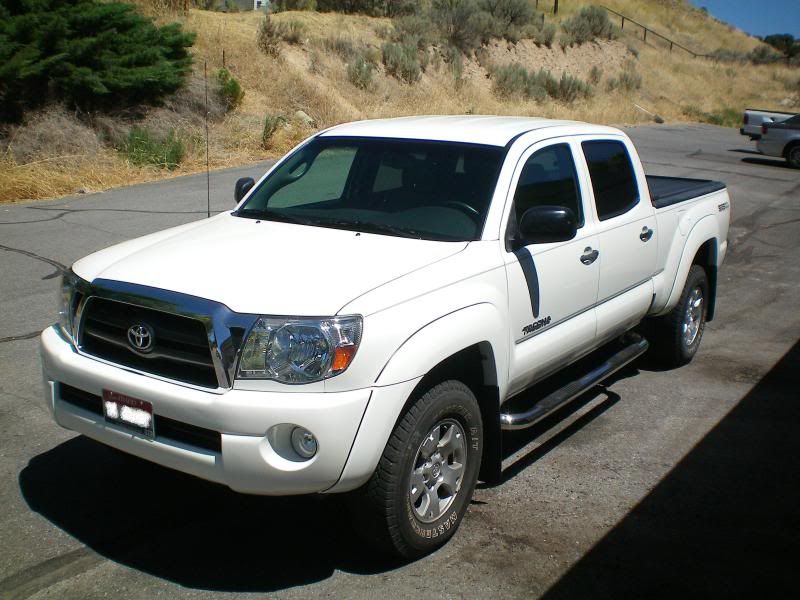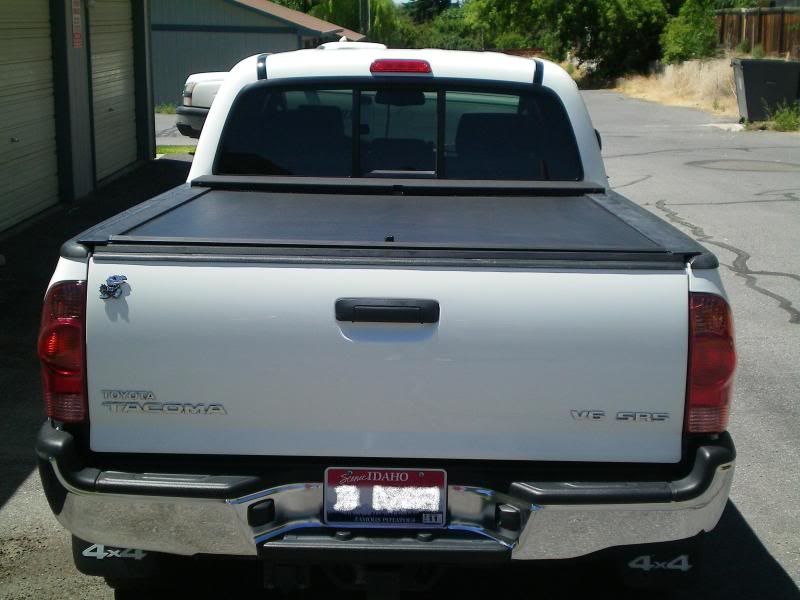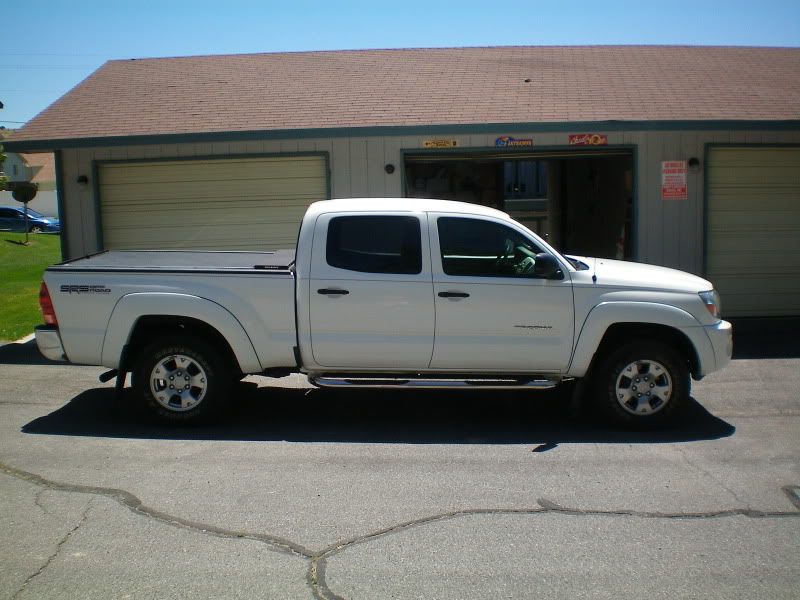 Decal thanks to sockmonkey!!!!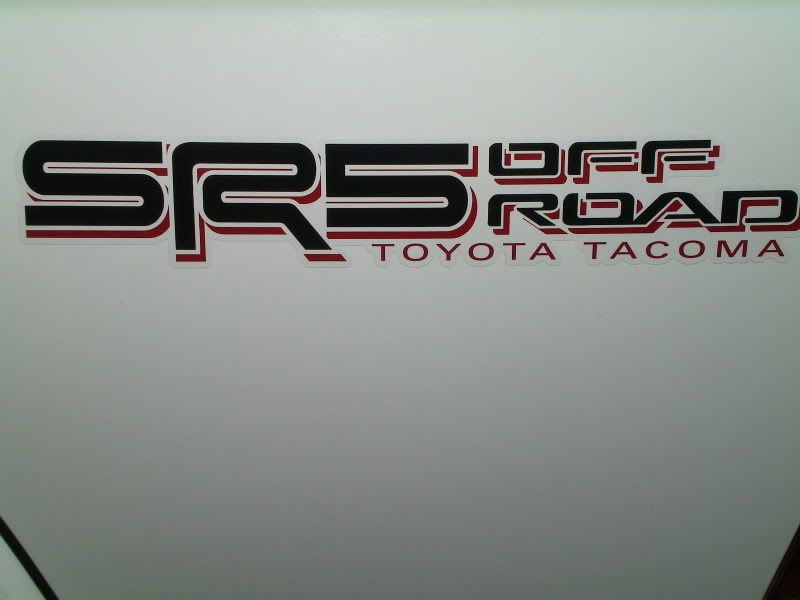 Roll-N-lock tonneau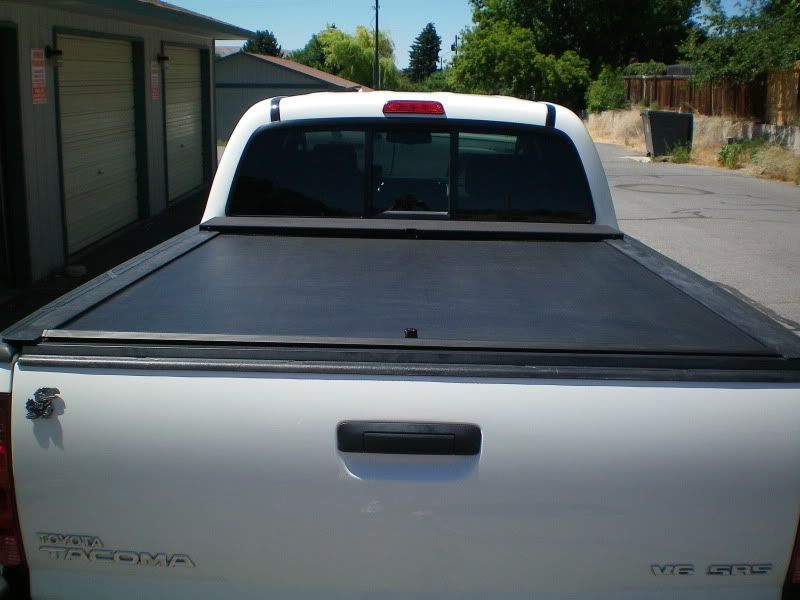 I wanted to show the different locking points for the Roll-n-lock in case someone was doing some research and was wondering where it would stop along the tracks.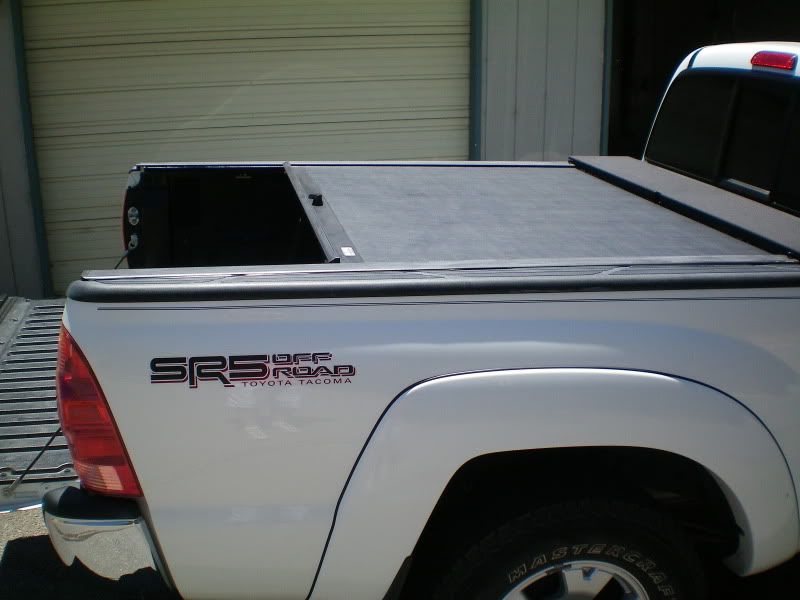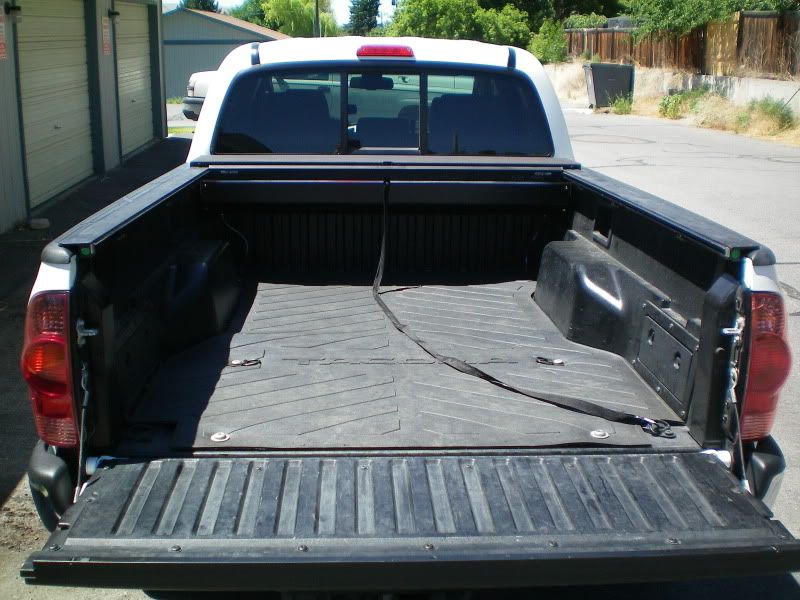 Here's a picture of the key lock for the Roll-n-lock tonneau cover incase anyone was interested.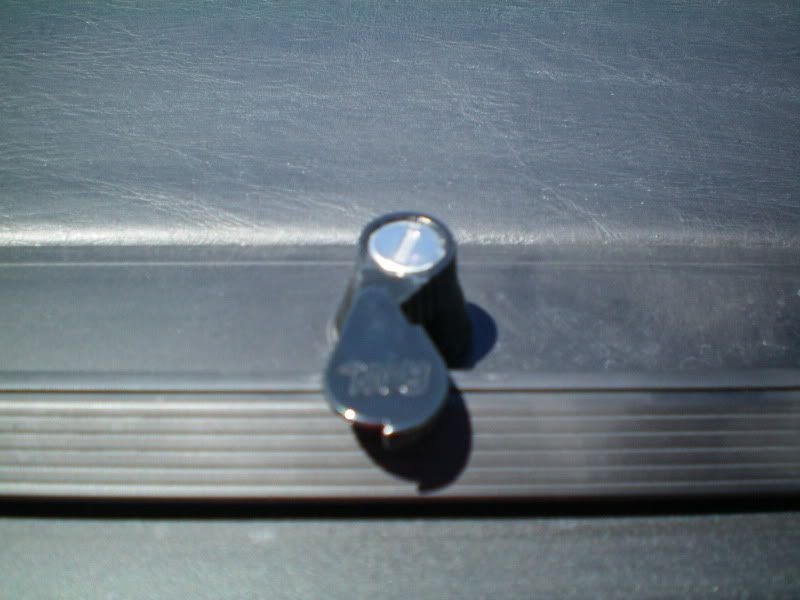 Tacoma bed matt ordered from the stearlership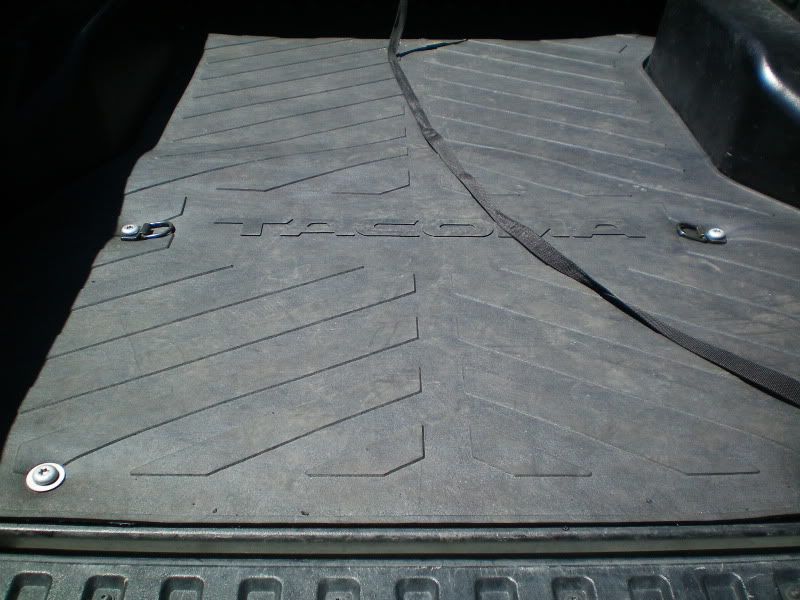 Here's the D-clip mod I did thanks to you guys. I just simply drilled the holes through the matt instead of cutting a box shape out (like some other walk through's). I realized that the back two bolts in the bed (by the tailgate) weren't long enough to catch with the D-clips. Which is fine since the stock ones are there but I thought it was rather weird. But I did put 4 more in.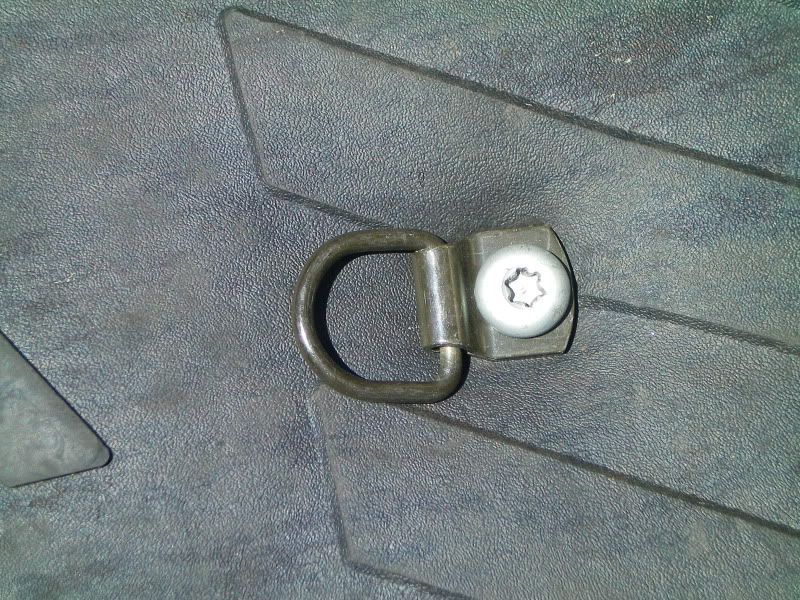 I pretty much did the same thing with the drain tubes. I actually took a guys idea on Toyota nation and added my own twist so I wouldn't have to drill any holes in the bed. It was rather tough getting these cut just right to fit into the 1/4 holes but I eventually got it.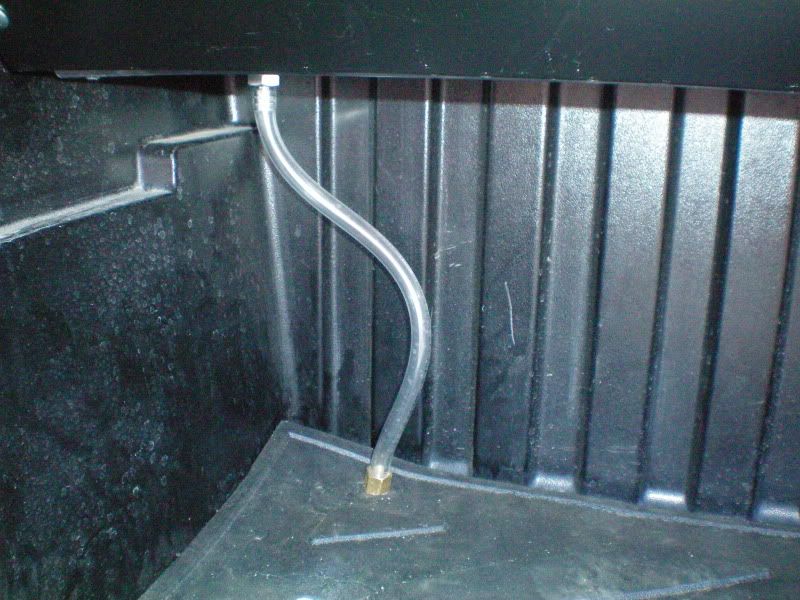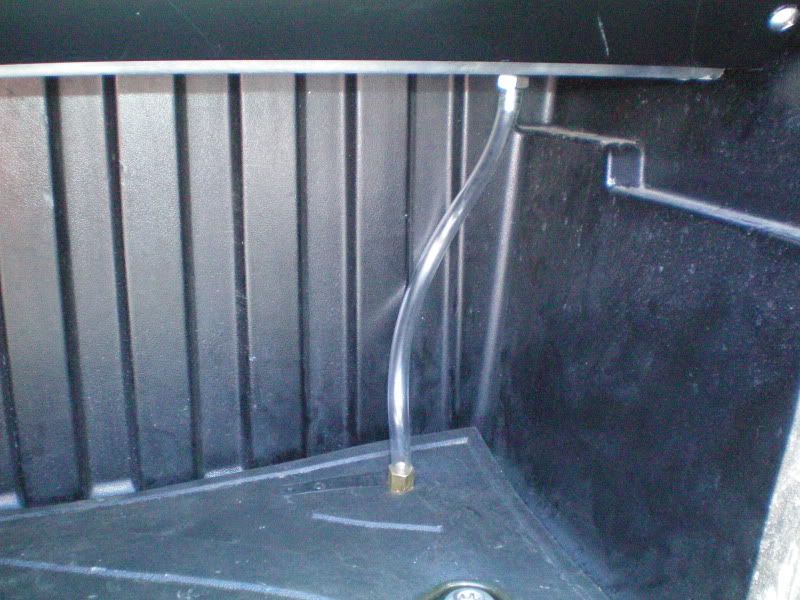 These aren't the best pictures but I tried to get a close up....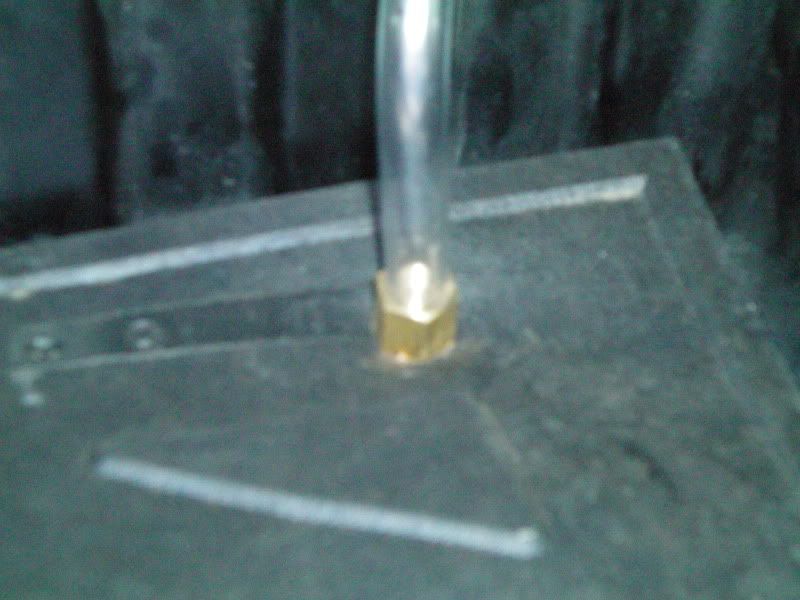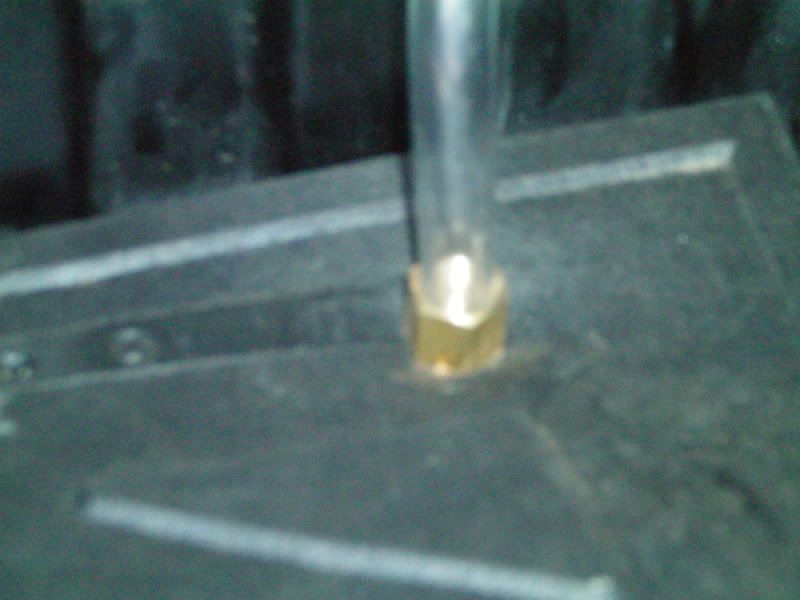 I also added some Nasta running boards...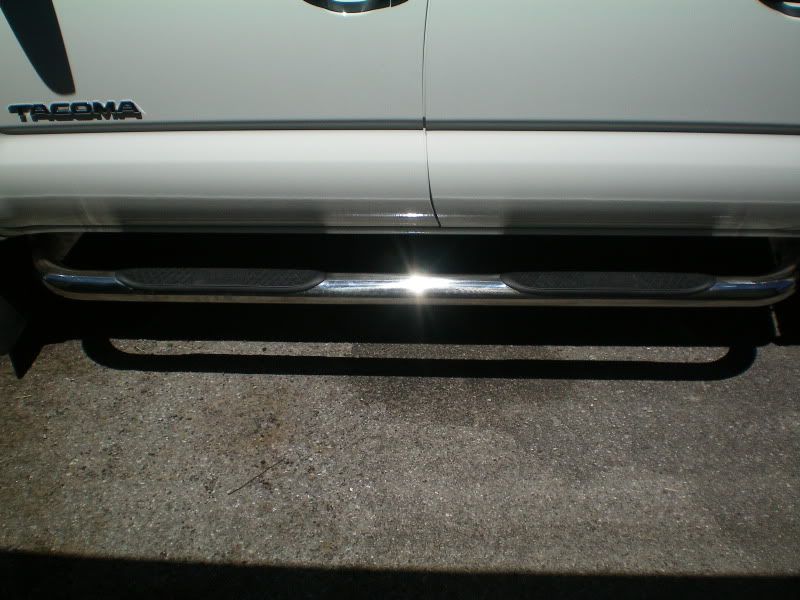 I also wanted to take a picture to give people an idea about how far they stuck out incase they were doing some research.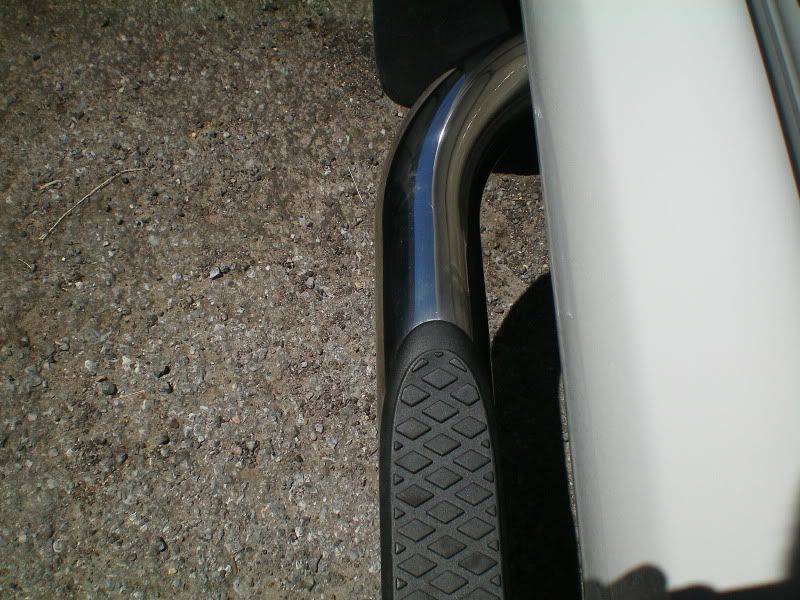 Husky floor liners (front)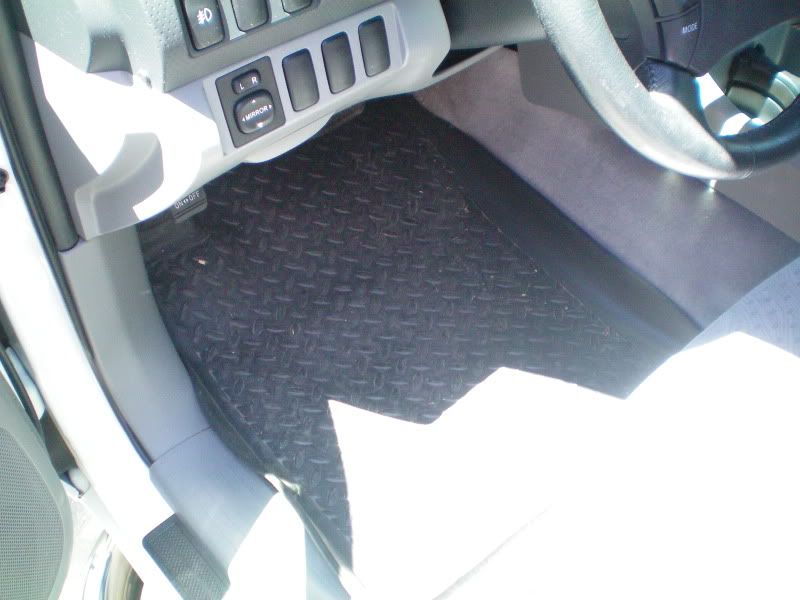 Back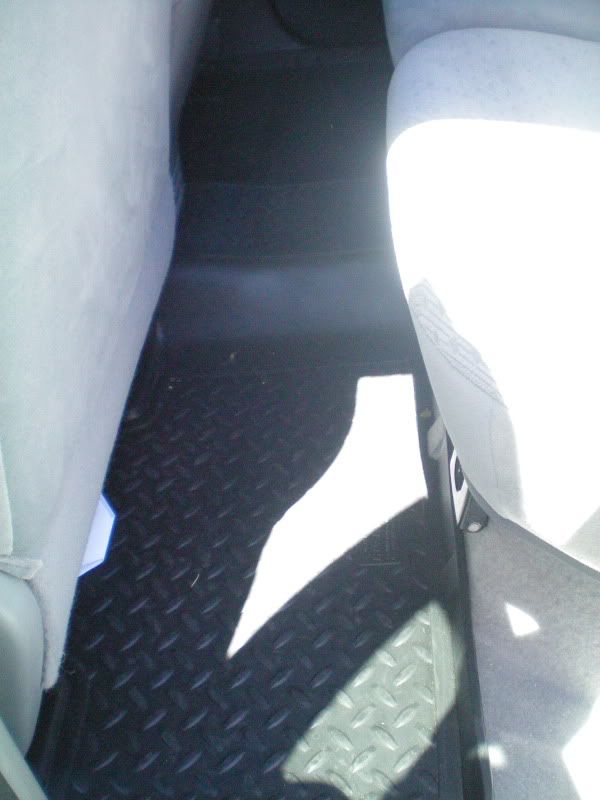 Scangauge II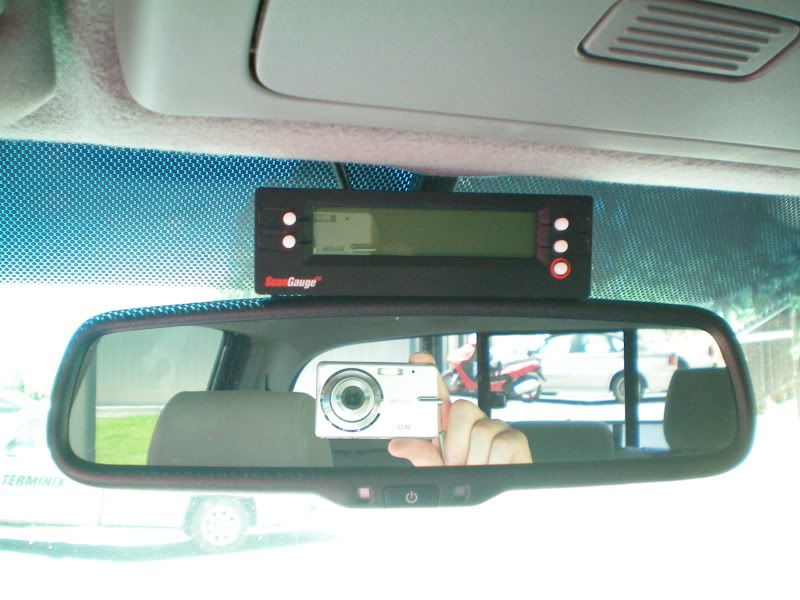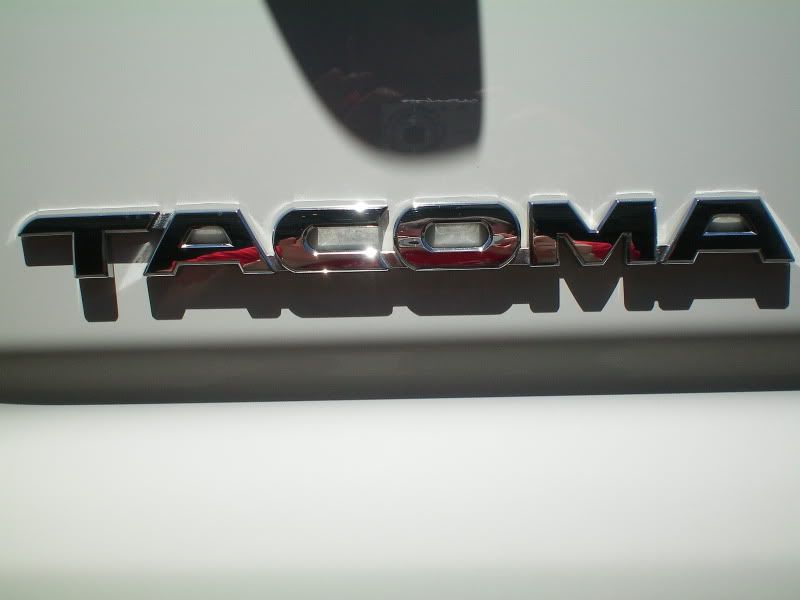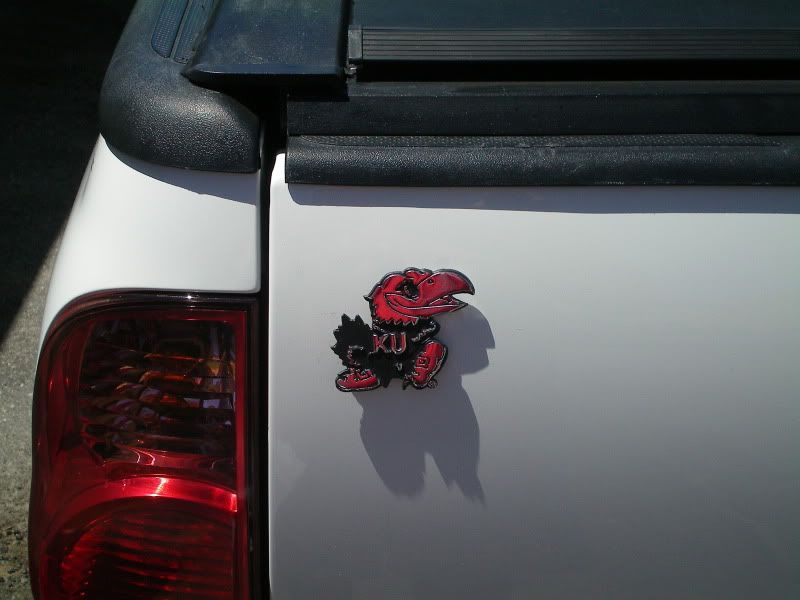 Well there she is. Some other mods that I'd like to accomplish is to install a double din DVD/CD/Navigation unit, Grillcraft grill, LED light strips in the bed of the truck, add some extra reverse lights by the bumper, and I will probably end up doing the squeaky leaf spring fix since mine started doing that a couple weeks ago.
Now I do have one question for you guys....Do you know how to get this white stuff off the hard plastic used for the Roll-n-lock? It's pretty much just hard water that won't come off. I tried using the cleaner that came with it, and I also tried the vinyl cleaner that come with it just to see what it'd do and it didn't work.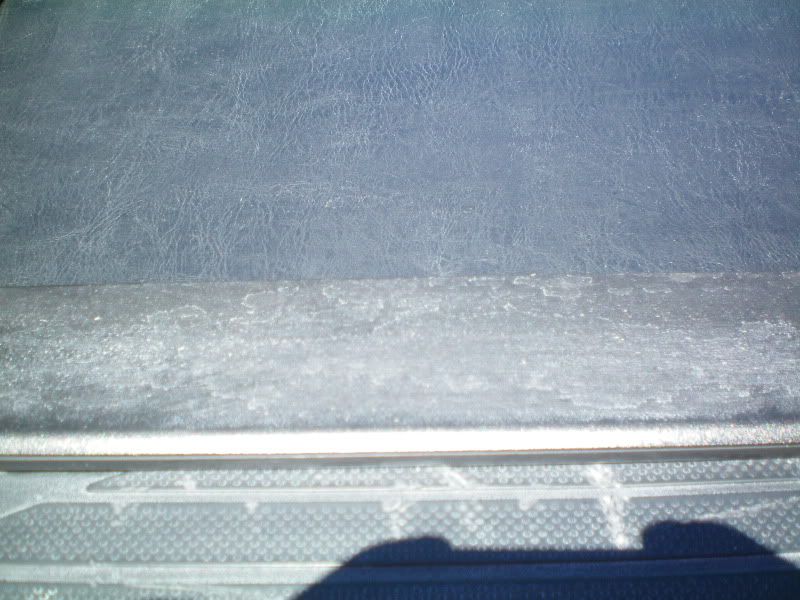 I look forward to some other mods that you guys cook up so I can try it and feel like I'm mechanically inclined lol.....