Hey all. I just purchased my first truck. I bought an 07 w/ 17k miles on it. I was contemplating an 09, but for the 10k savings I thought better of it. I think I am just as happy with this one as I would be with a new one. I found TW and it helped me make the decision to pull the trigger on the 07. I bought it off a friend of mine as well, who wanted a motorcycle instead.
His loss is my gain. However, I know the history on the truck since new and that is comforting as well.
I'm planning on putting some rock sliders on it (my 5yr old girl has a hard time getting into it). I'll also be redoing the stereo, speakers, etc... I'm contemplating leather seats as well. I can get them done for under 1k at the same place the local dealer gets them done. Will see about that. Otherwise I'm pretty happy with the truck as it sits.
I've added pics to my gallery, b/c I know that's what everyone wants to see.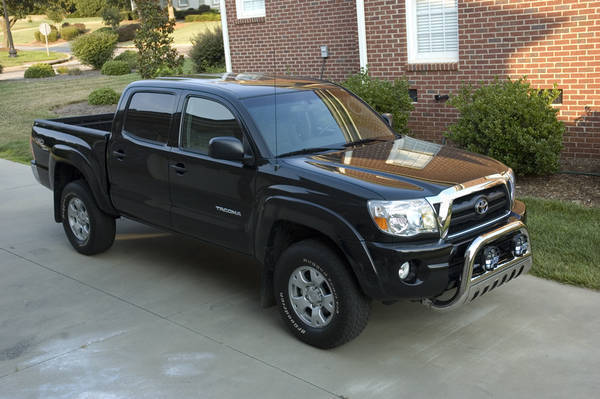 Look forward to my time here!