Well after 85 s-10 Bazer, 78 FJ Cruiser, 90 full size Bronco, 96 Silverado, 03 Sivlerado, 04 Jeep Rubicon TJ, 07 Dodge Ram Quad Cab and 07 Wrangerl JK - I finally drove home
THE RIDE
. My wife went to the local Toyota dealership to 'look' and ended up buying a brand new '11 Rav4 AWD for her and also bought me '11 Tacoma 4x4. Mine's nothing fancy, but I'm digging my SR5! Glad to discover this forum community and learn from others.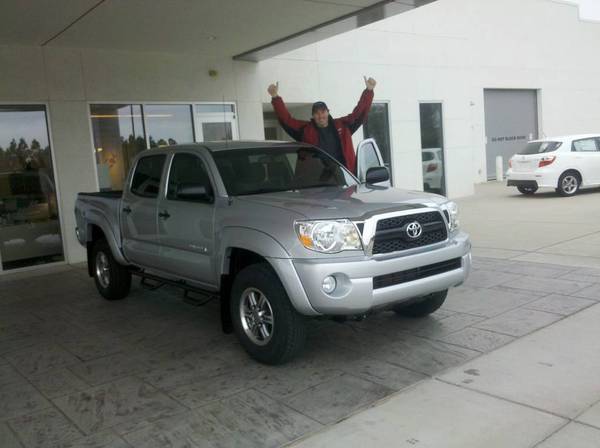 Experiencing difficulty posting pics/weblinkds via iPad. (Sorry for my technology ignorance occasionally demonstrated here - i have and will "search" always and often before posting)
- Bear with me I'm technology idiot: If it ain't right foot down on gas pedal or pull trigger with finger to go bang - I'm lost.