Parent's got me a Tacoma for a late Christmas present! Been looking on craigslist all over Texas 24/7 for a cheap one but didnt really have any luck. How my dad was able to find and trade for it, idk.. lol. So I have also been doing alot of homework on 'em and have ALOT of ideas I want to do to the truck.
When I first: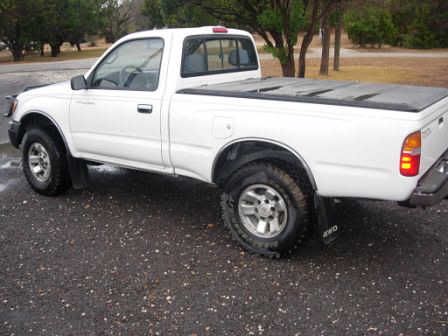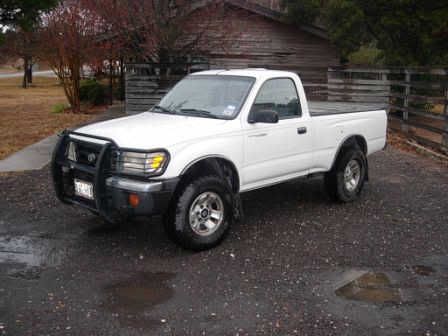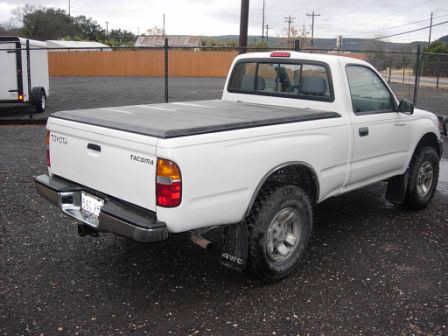 Clean the truck inside and out as it was filthy! (buffed and scrubbed)
Took some stuff off.
Painted the rims, just for the time being.
As it sat a week later: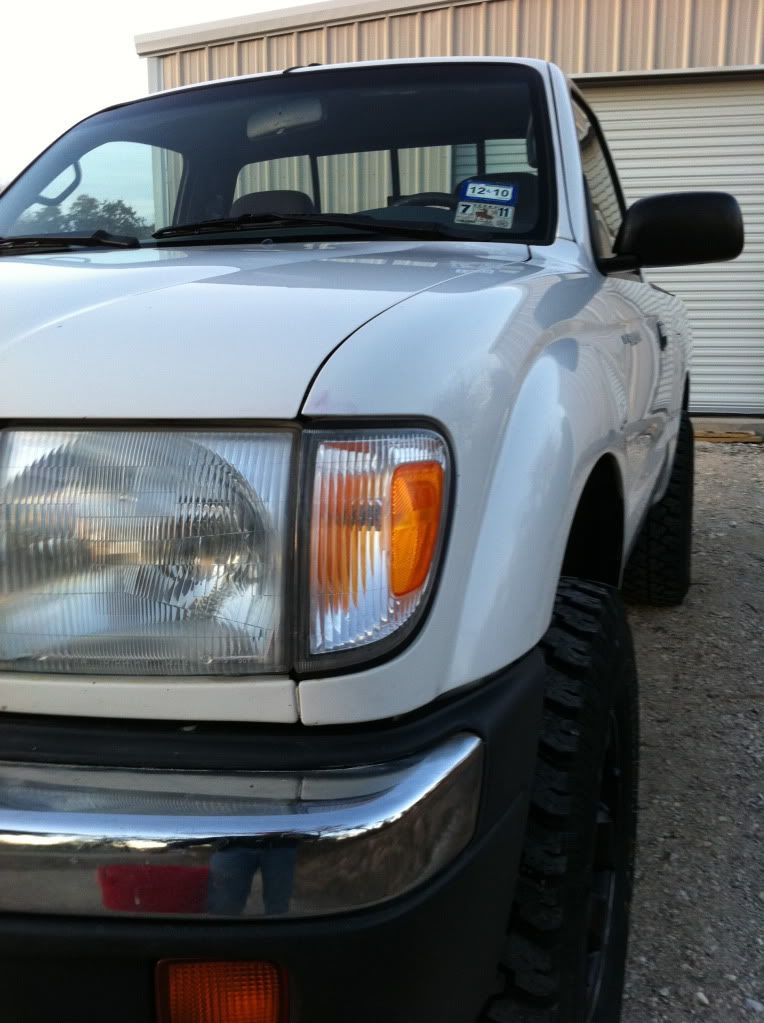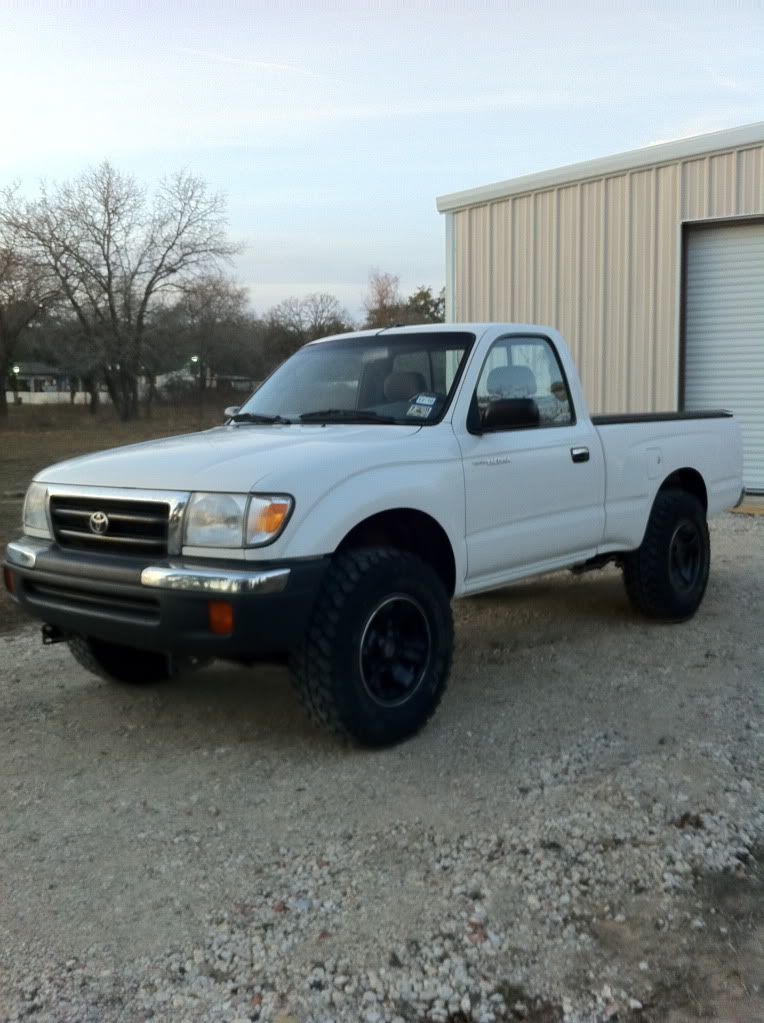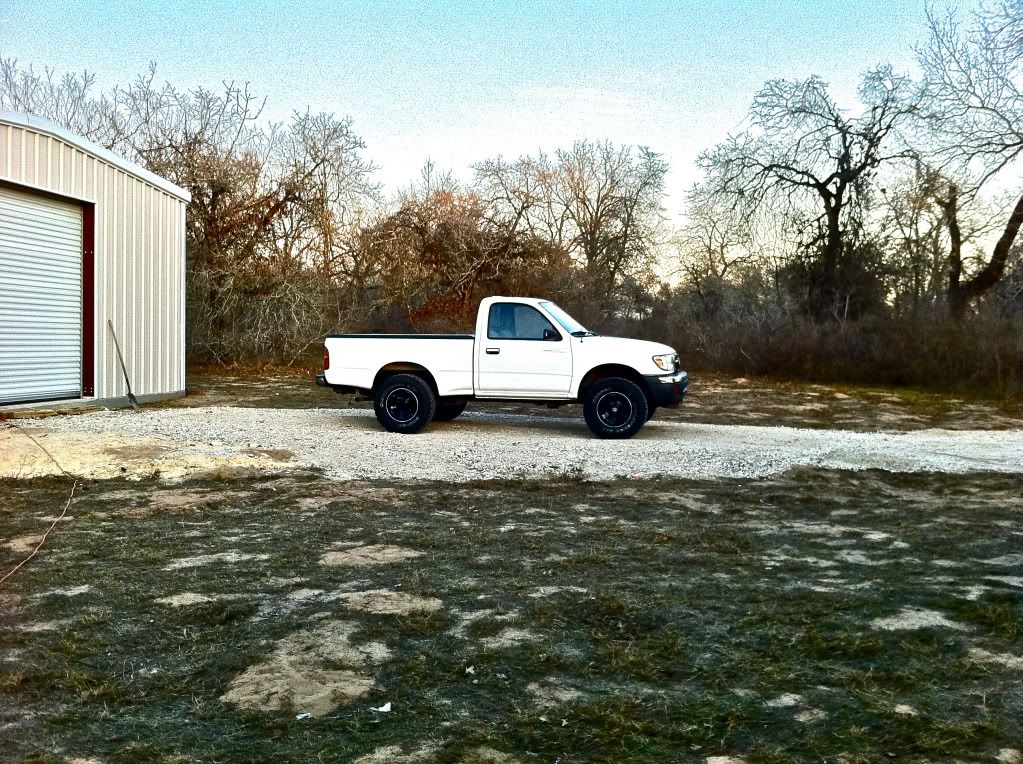 Future plans:
Tint Windows (DONE)
HIDS (DONE)
3" Lift (DONE)
33x12.50 tires (soon)
15x8 black steel rims (soon)
LED rest of lights (shipped and on the way)
satoshi grill
exhaust and and turn downs
rear and front bumber
sliders
Sound system (sub and speakers bought, sub box soon)