I picked up my 2011 TRD Sport two weeks ago, and I love it. Just thought I'd introduce myself and say hi.
The night I picked him up. That's my old Colorado in the pic. Too bad my yakima racks don't work with the Taco's bed.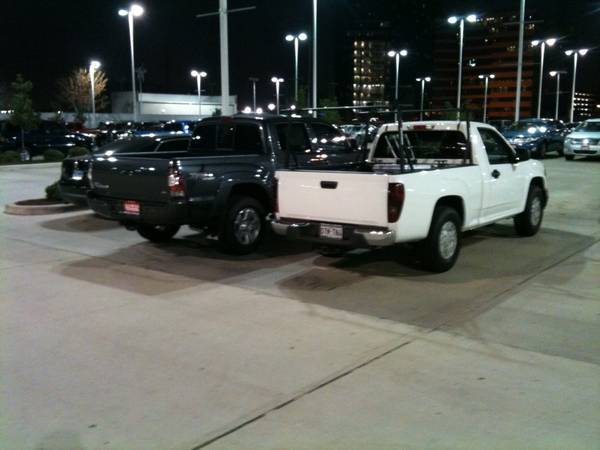 I drove to Dallas the first day I had the truck to drop off a bike restoration project. The fuel economy wasn't fantastic, but I'll deal with it.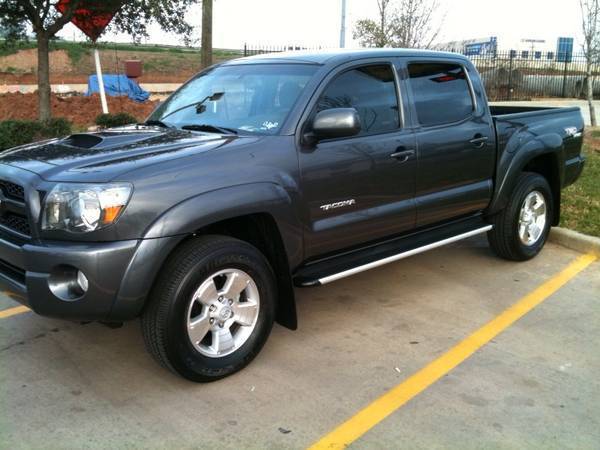 I had to adapt my Thule bike rack since the bed rails have too much of a chamfer to allow the compression fit rack to work.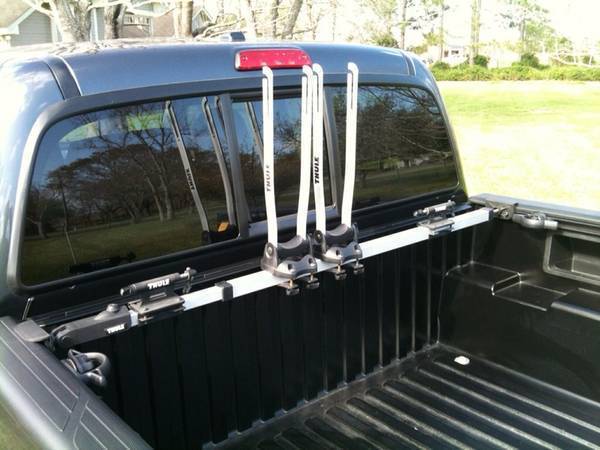 Custom nuts for the channel. I need to do these again in aluminum, or have some made out of stainless. These will do for now though.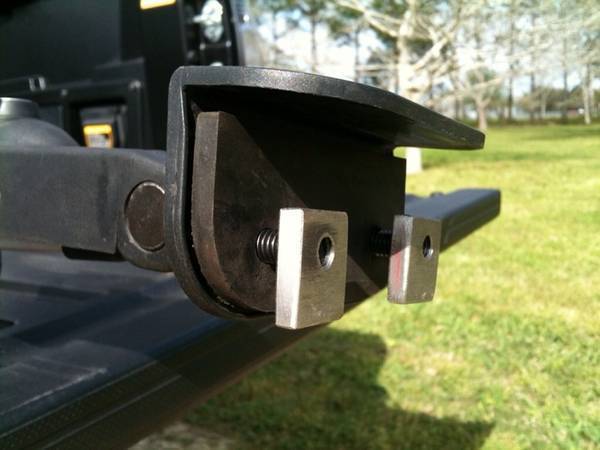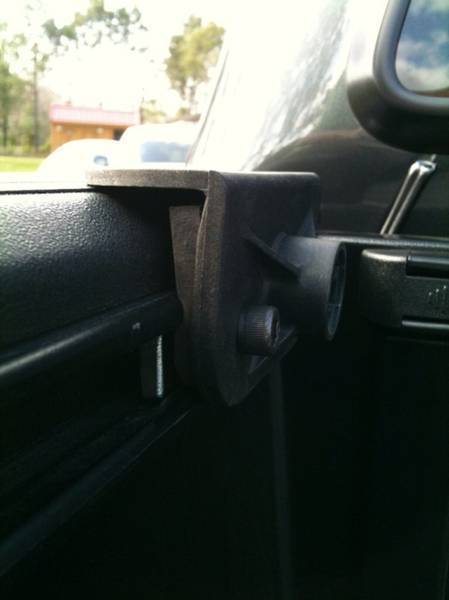 I degadged the truck and blacked out the front emblem with plastidip. Oh, and the Nfab light bar. The light bar is quality stuff. Now for some 700ff Hella HID's.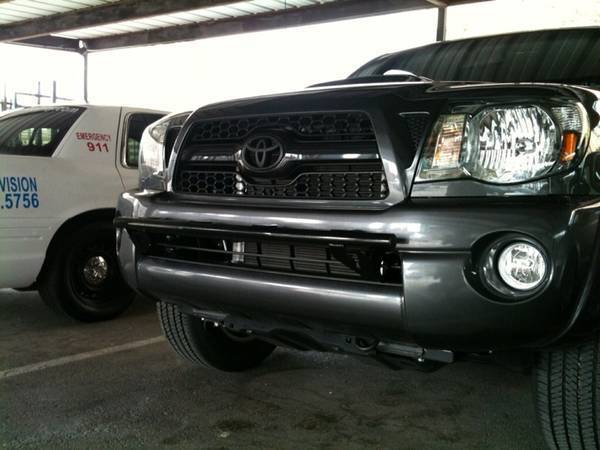 There is a ton of info on this forum, so I'll be around for a while.