Hey ya'll,
I'm a Taco-owner-for-life, born and raised in Savannah, Georgia, and I'm enjoying my new temporary playground: the Pacific Northwest. I found this awesome website while I was shopping around for my newest Tacoma. I settled on and bought a 2006 Tacoma Sport 4x4 V6. Pics below.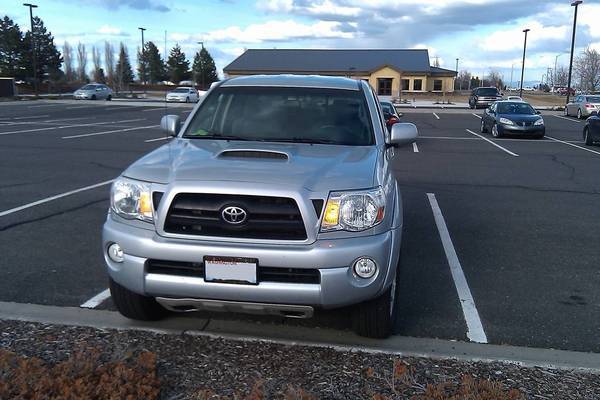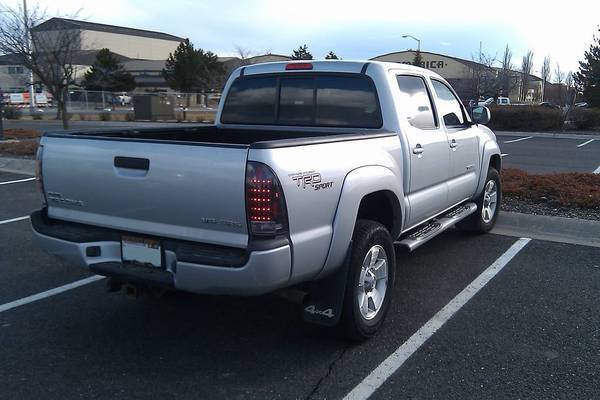 This isn't my first Tacoma; in fact, I've owned three and I swear by them. I bought a 2000 V6 PreRunner brand new off the lot and drove the wheels off of it. In fact, I drove it across the country twice; once north-to-south (N Dakota to San Antonio) and back, then east-to-west (Savannah to Spokane).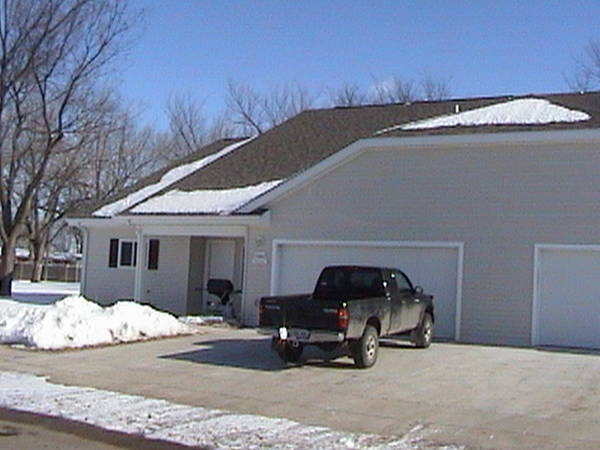 I loved that truck, but I soon found that the roads and hills of eastern washington were too much for the PreRunner, especially in the winter. I was "forced" to upgrade to a 2003 Tacoma 4x4 V6. Here is a pic of my son washing it for me (yeah, you have to start 'em young!).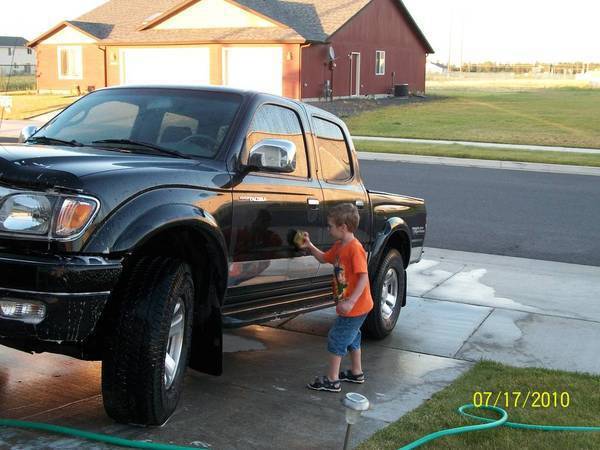 I love the doublecab and will probably never go back. It's just too nice to have the extra room with the fam. However, I only had this truck for a year. By the way, sometimes black ice is more than any 4x4 can handle... I was cruising to work one morning this past December, and hit a patch coming around a small bend in this road (I was doing 35 in a 45 mph zone). The back end stepped out before I knew it and after spinning 180° I ended up in a ditch with the truck laying on the passenger side. The State Trooper couldn't find any rubber on the road, so I slid the whole way and hit the frozen ground (it was 20°F outside) in the ditch going 35 still. Luckily, I climbed out without a scratch, but the insurance company totaled the truck.
Here's pic of the damage once they flipped it back on the tires and pulled it out of the ditch.
But sad stories aside, I have a paid-for truck that's like a blank canvas.
With my previous trucks, I didn't have the money to modify them substantially, but this time around I'm itchin' to get as far from stock as soon as possible. I already purchased the
WeatherTech
floorliners based on reviews on this website and like 'em already. I've already ordered by 4x4 switch light and I'm considering giving SockMonkey a PM for some of his badging. Any other must-have ideas out there?