I have the grillecraft grille. I fabricated a piece of sheet metal and welded 2 all thread studs on it and bolted it to my grille and added the TRD vinyl.
I painted the inside of my wheels with flat black, so all you focus on is the front of the wheel and the same with the center cap.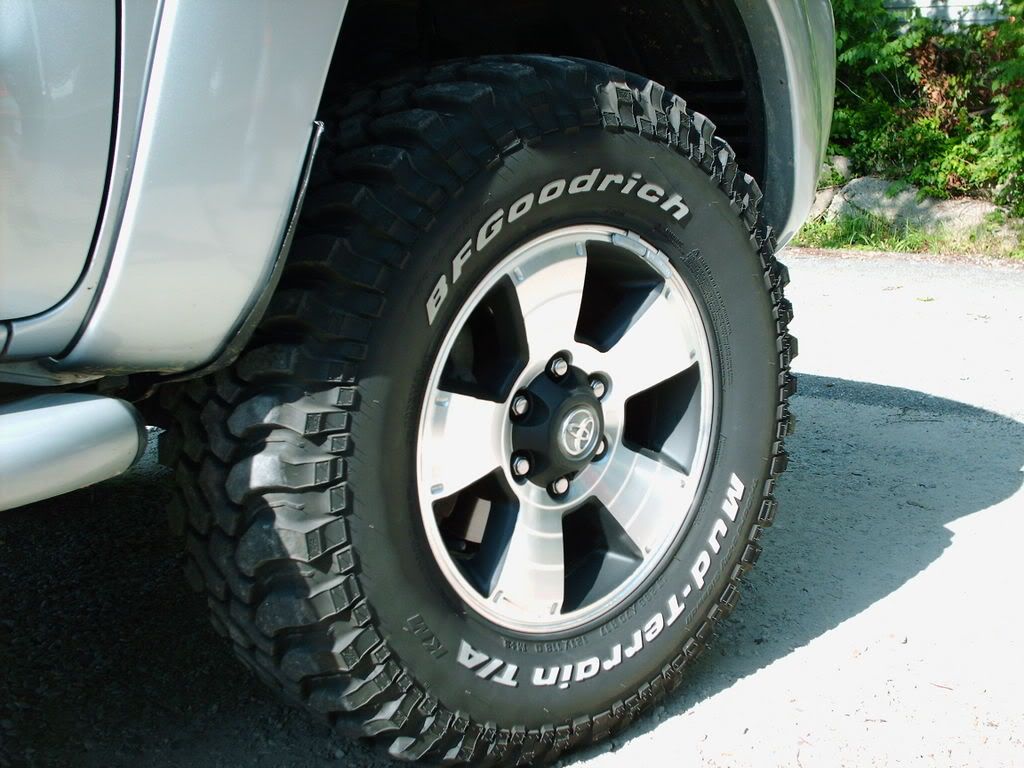 I scuffed my tacoma eblems and painted with black Krylon fusion.
And heres my tail lights, I used 2 coats of night shades, most people do 3 to get them all the way black, but I kinda like the reddish tint and also you can put a clear coat on top to give it a shine.
It took me 1 can, you have to buy 2 so they can make money off you.
And it seems the cans are half full. You can get them at modernperformance.com
The 04 tundra wheels that I got dirt cheap. I painted the center of them flat
black and put my stock tires on them.