December 1, 2011: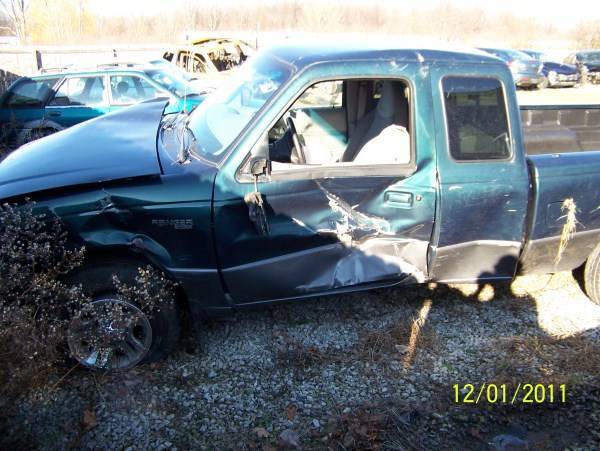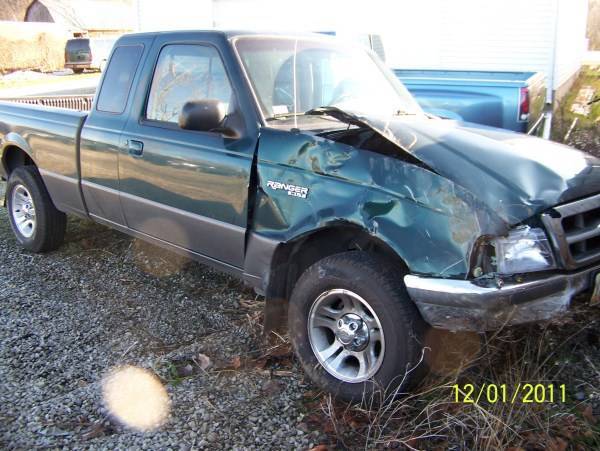 Long story, so short version - hit black ice on interstate bridge going to work. Went into median, got back on road, went sideways the other way and T-boned guardrail on right side of road. Went over guardrail and down 30 foot embankment. Rolled two or three times (can't remember exactly - seemed like about 200 times, though). 98 Ranger I bought new - totalled. My damages - left shoulder level 3 separation (from seatbelt). Hopefully, doc says no surgery needed.
December 20, 2011: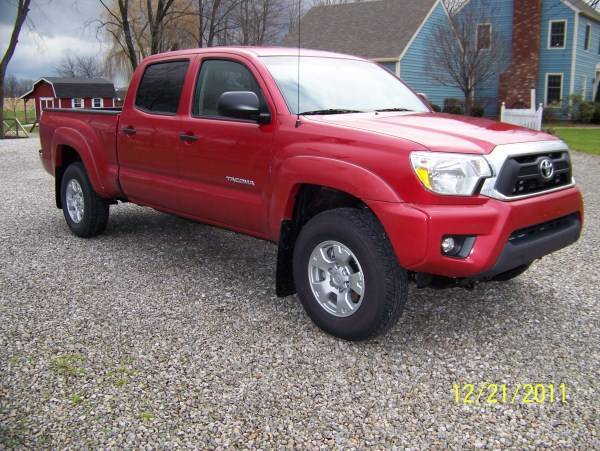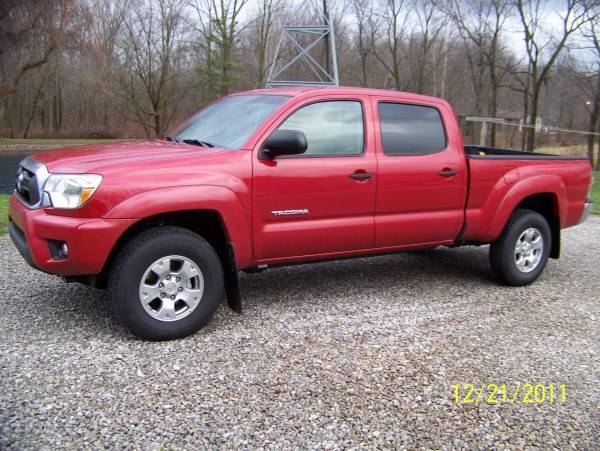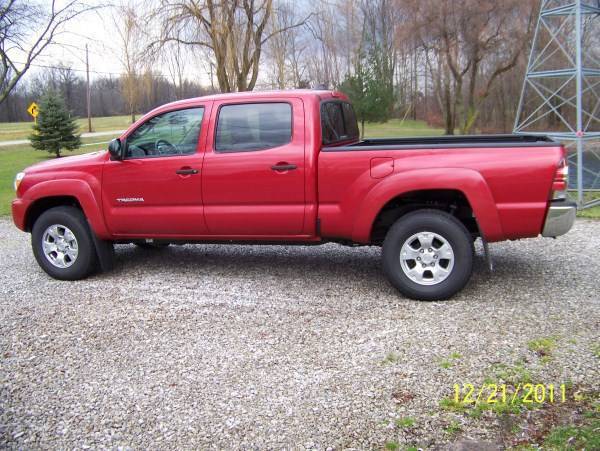 2012 DC LB with TR5 and towing package. I am extremely thankful to be 1) alive, 2) not maimed, and 3) able to purchase a new truck. I was actually thinking about getting a new truck for a while, but the Ranger only had 88,000 miles on it and nothing was wrong with it,so I was going to keep it for at least a couple more years. But fate intervened, so I was able to advance that timeline a lot
.
I have already read and learned a lot on this forum and look forward to posting myself as I have contributions in the future. Thanks to those who created it and to those who take the time and effort to post what they learn about the Taco.
I live in northern Ohio about 50 miles southwest of Cleveland.
Paul from Ohio