Hello Tacoma World.
I have been a long time lurker and just recently fulfilled my dream of building up my truck. I had a '96 S-10 with a body lift for many years, have always been a Toyota fan (first vehicle driven was my uncle's '81) and finally was able to purchase my dream truck in October 2009. I have been looking extensively on Tacoma World, Custom Tacos, Car Domain, Tundra Solutions, TTORA, and Expedition Portal to get ideas on building up my truck and have taken some great ideas from Tacodoc, Toku58, and Jrobson (and plenty of others) on how I wanted to outfit my truck and make it look. I started out with practical stuff such as outfitting the truck with tow straps, chains, a toolbox, maglight mount, etc. Once my wife gave the go ahead for a lift, I decided to first add some nerf steps so that she could get in and out easier, then planned for the lift. I am a huge fan of ARB products and plan on building the truck to go camping and hopefully some expedition style traveling, so I opted for the Old Man Emu setup with the heavy 886 springs and complete Dakar Leaf Pack in the rear with add-a-leaf. She surprised me for my 30th birthday with allowing me to purchase the wheels, tires, and lift and I have just now received it and put it all together (some stuff was on back order and had to wait for awhile). This is where the truck stands now.
The next step will include an ARB bumper, Warn XD9000, some HID lights. Long term mods will hopefully be some type of rear bumper with tire carrier, ARB locking diffs and onboard air, snorkel, and maybe a cargo rack and more lights if I can fit in in the bed and still keep the tool box. I'm sure there will be many more minor mods, but those are the major ones I have planned. We also enjoy camping, so we have plans to get a Coleman/Fleetwood E3 popup to travel with and this will be the next major purchase.
I hope ya'll like what I have done so far and I look forward to interacting with the community that I have learned so much from.
Day 1: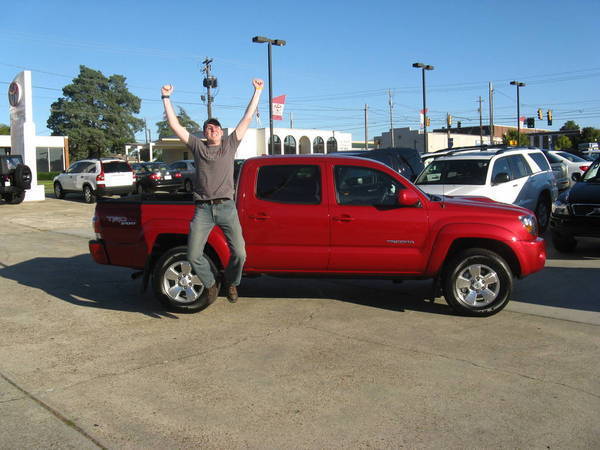 I Love What You Do For Me... Toyota!!!
Toolbox and Decals: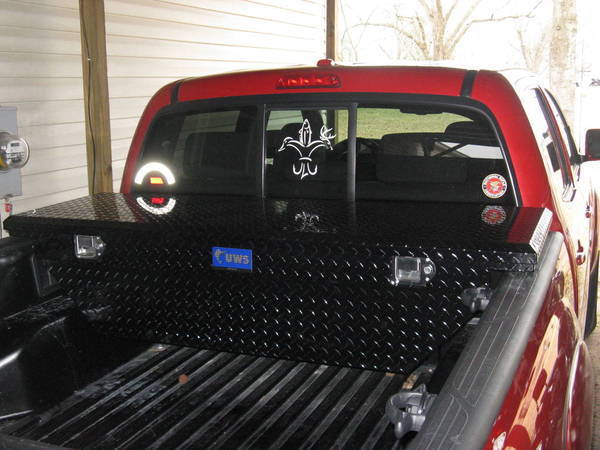 Nerf Bars: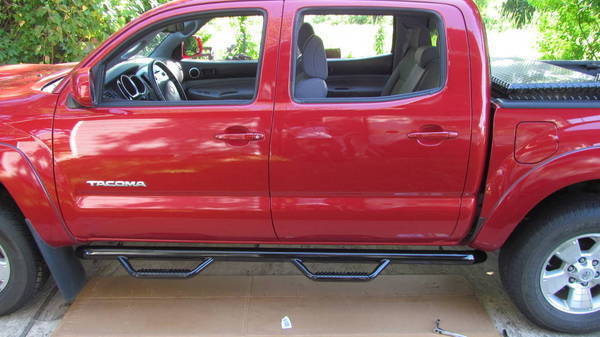 Lift and Tires Delivered: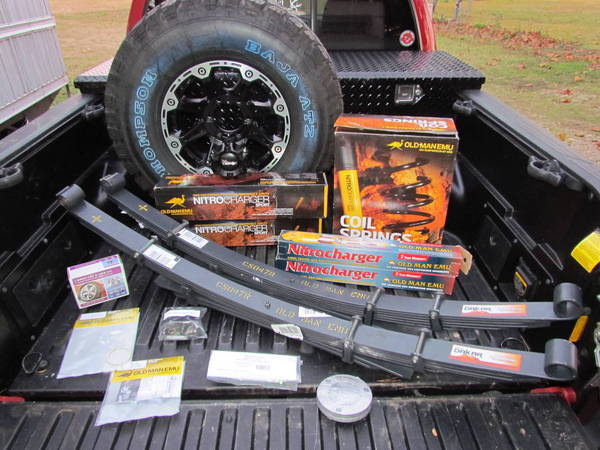 First half of lift install done: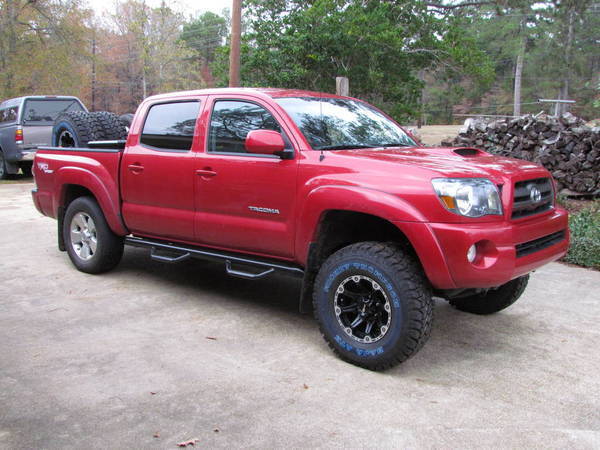 Those tires must be heavy: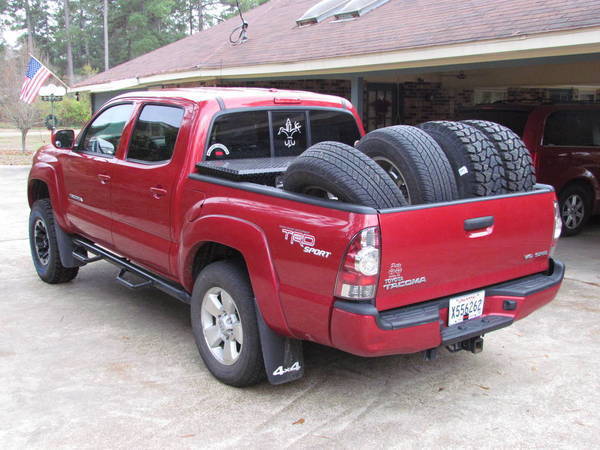 Closeup of OME Shocks, 886 Springs, and Micky Thompson ATZ Tread: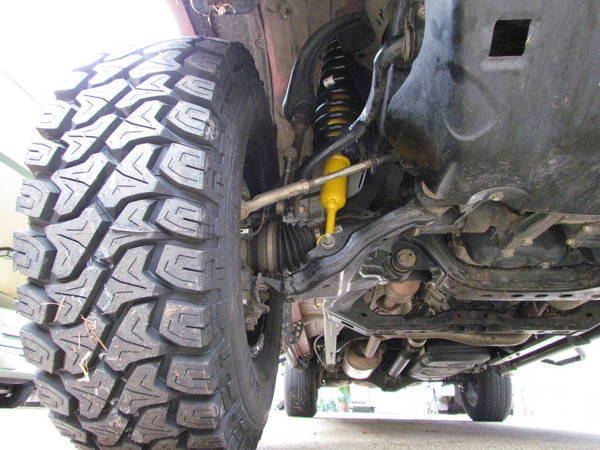 Done and as she sits now: