My new Tacoma delivered three days ago: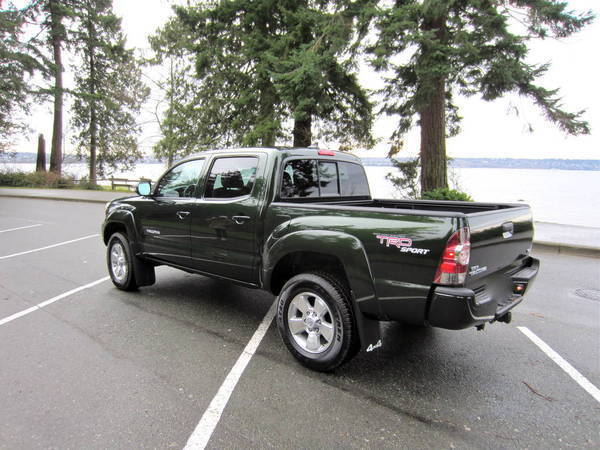 Family re-aligning of vehicles ... we travel in the backcountry mountains of British Columbia in the Summers, so I had a big old F250 HD long box V8, but it was a beast in the city, so I drove a Cooper S Mini in town. Had three kids learning to drive and the big truck was a gas guzzler, so ... down to one versatile, beautiful new Taco. Looking forward to that independent front suspension on the long bumpy forestry roads. Got the manual as I like jamming the gears and wanted a short box as well.
Still enjoying "new vehicle" smell!