Probably heard this before so..........
New truck owner lol.
Bought a used '07 DCSB V6 Prerunner TRD Sport, in indigo ink. The truck had two previous owners that had taken very good care of the truck. Every oil change, maintenance, etc. was done at a Toyota Dealership/stealership. After deciding between this and a Nissan frontier, I chose this, and a very good decision I believe.
The Billet Grille came with the truck, so I was very happy
Already got new wiperblades as the stock ones sucked..... Fixed the Assessory meter using this very helpful site, and took the Toyota badge off the front. Many more things to come, and I have a very long, very expensive list of mods I want to do..... Thanks all for reading and soon, making me go bankrupt.....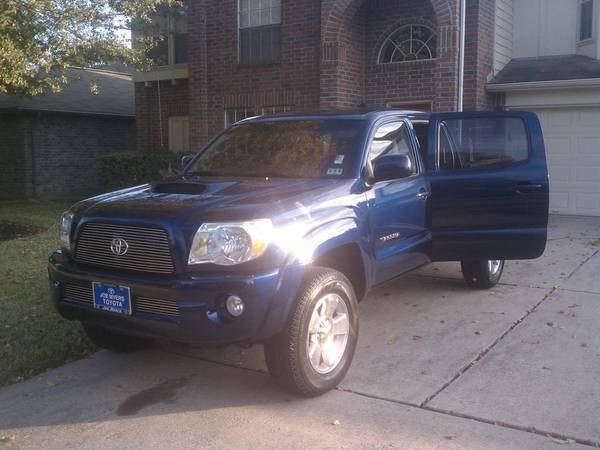 Front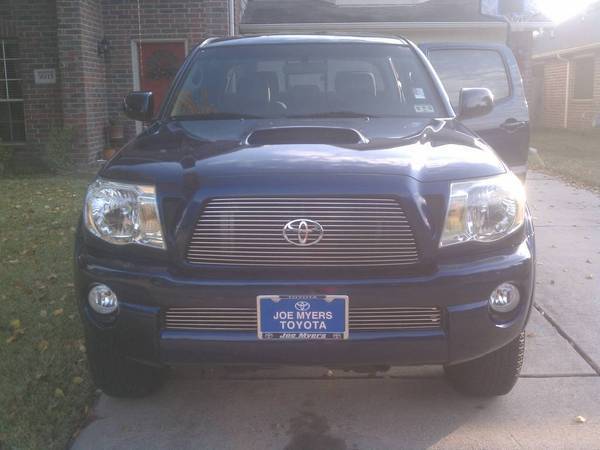 Thanks to all for reading!