Hello All,
I am newbie from Southern California, before I get to talk about my new baby I am going to talk about my first and former love.
Growing up I have always loved trucks. I mean which guy doesn't like the look of a truck. When i was younger my dad had this 80something Jeep Comanche. Like this, but golden:
Even though it eventually stopped running, I taught my self how to drive in that truck and I always wanted to fix it up to make it my truck. Unfortunately, we had to sell the truck. I left the trucking world and took over payments on my brother's 1999 Eclipse RS. I loved that car and the mod bug was in full effect. I got all new headlights, custom exhaust and headers, and upgraded sound system. I loved that car. The Black Pearl...
But, over time, the car started breaking and I knew it was time to move on. At first, I found this 2005 Dodge Ram 15000 for with only 44,000 miles and I wanted to jump all over it. Luckily my dad talked me out of it. So i stayed patient and a few years later I was ready. I was ready to purchase the best looking truck in the world. My dream truck. A Toyota Tacoma. I browsed this forum for a while and did my research. I just picked her yesterday.
A 2012 Toyota Tacoma Access Cab PreRunner V6 SR5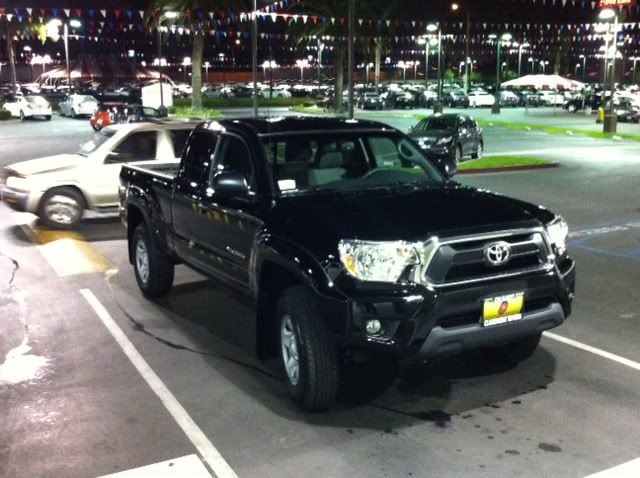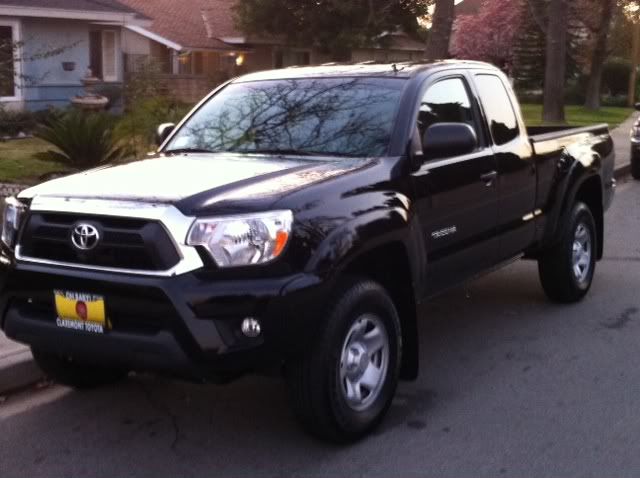 I am absolutely in love in this truck. But I am so afraid to drive it lol. I haven't driven past 40 MPH yet.
I already have a ton of ideas for mods. I first plan to slap on a Wicked Exhaust on her in about 3 months. Redo the tint.
Grab these purty headlights
And so many other things. I have always wanted a Tacoma and it's like a dream come true to have it sitting in front of my house. I look forward to talking to you guys and getting more ideas.