Hey folks!
I'm new to the site, but a long time user over at T4R.ORG. I'm currently NOT a Taco owner, but am in the market for one, and hoping to pick one up in the coming months.
Currently, I'm driving my 98 4Runner SR5, with a Tundra/Landcruiser lift, and some 16" Procomp Wheels and 285 75 R16 Maxxis Bighorn Mud Tires. The truck is my take on "If Toyota would have build a TRD 4Runner". There's lots of added goodies, and I've had her for over 8 years now.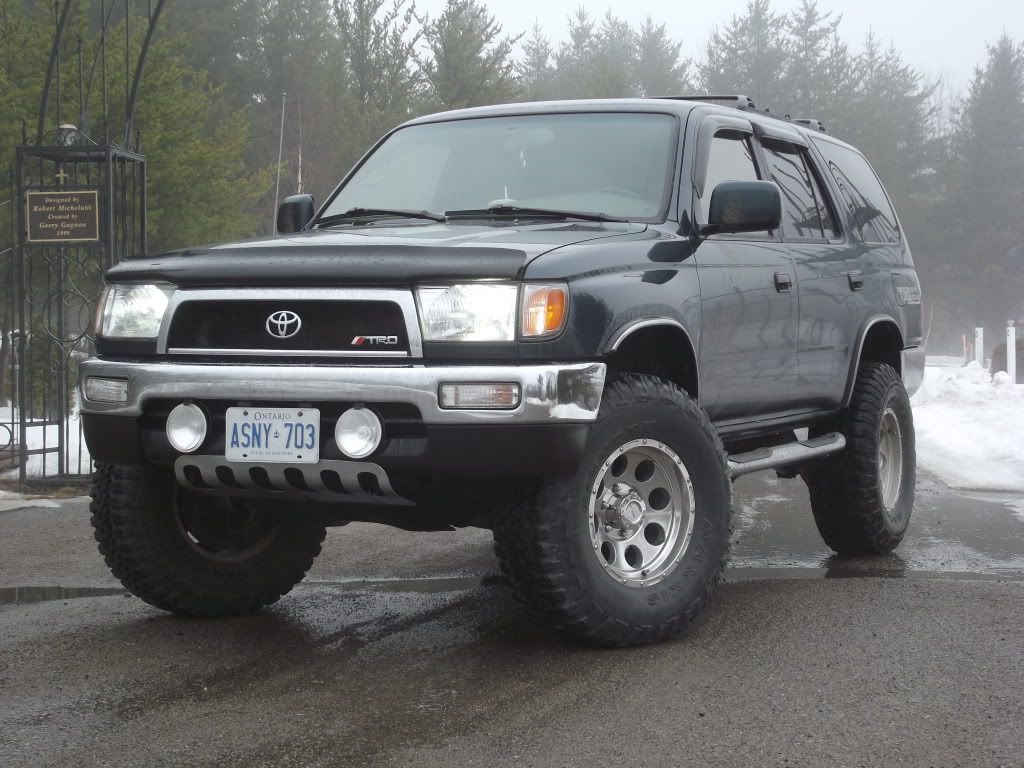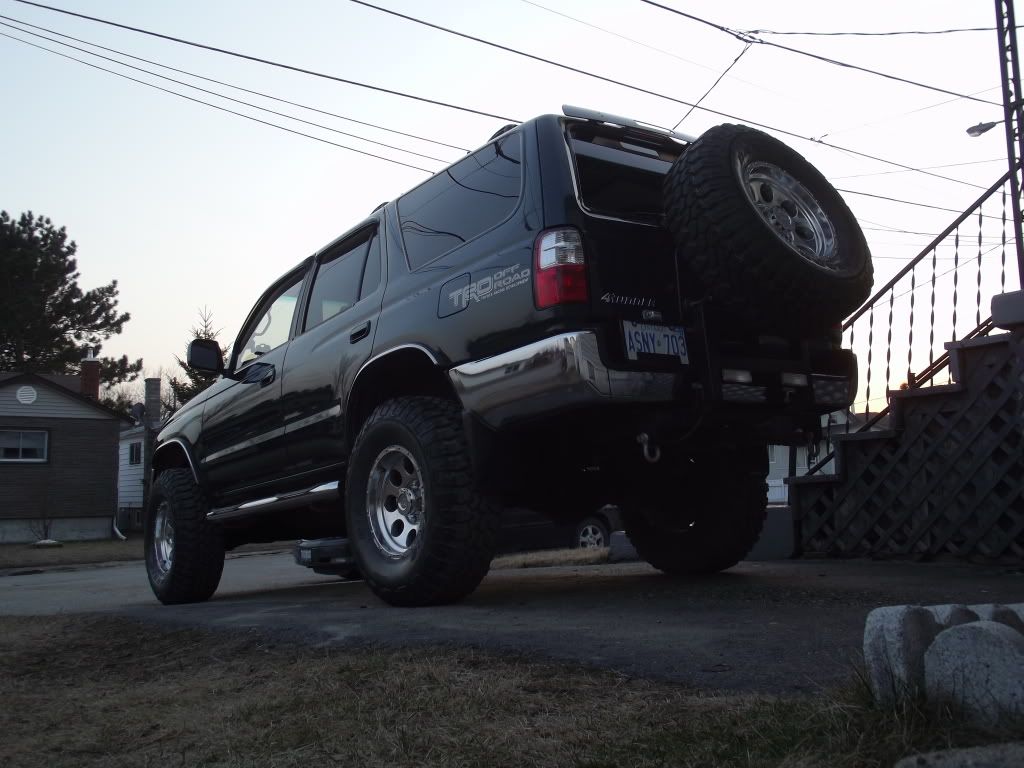 My build is here:
http://www.toyota-4runner.org/3rd-ge...ld-thread.html
Anyway, 4Runner's been intro'd... but like I said, I'm looking for a Taco now! My wife drives an 04 Impala, that I'm sick of looking at, and want to replace! So I'm keeping my 4Runner, and selling the Impala, in order to get a decent down payment for my Taco!
I'm looking for a 2nd Gen, Double Cab, Long Bed, with the Hood Scoop, and hoping to mod it similarly to the way I did my 4Runner.
I plan on doing a ton of research prior to my purchase, and will also be looking into different lift options and wheel and Tire combo's. However, I'd be happy to hear some suggestions from you folks, as well as any feedback you'd like to give about your truck!
Thanks for reading this long winded post!
Rob.