I've been lurking around here for a while and am finally posting - because I just bought a 2013 Tacoma TRD Sport Edition. I was looking for a used truck for some time, but these trucks really hold their value!!!
I gotta say that I love this truck!
I also have found this website to be extremely helpful, thanks for all the info!
Here's a picture of the truck the day I brought it home (stock)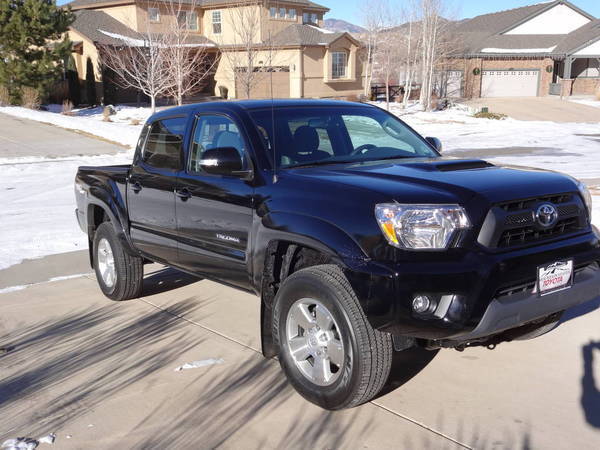 And after here's how it looks now. Just new tires and wheels (stock suspension)