So I have been lurking for a couple of weeks while I waited for my new truck to do some research and get ideas and finally decided to join the group now that I have it. I got a 2010 double cab long bed in timberland mica but before I get there this is what I just sold... I literally shed a tear on this one... I loved that truck!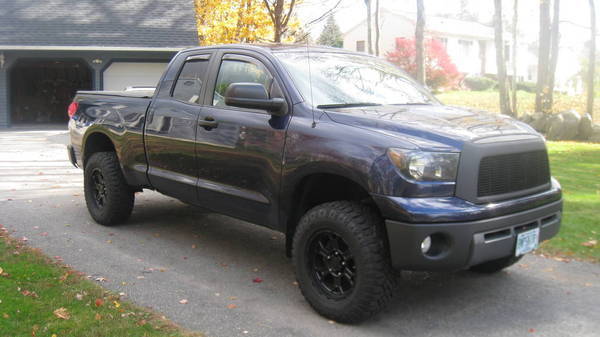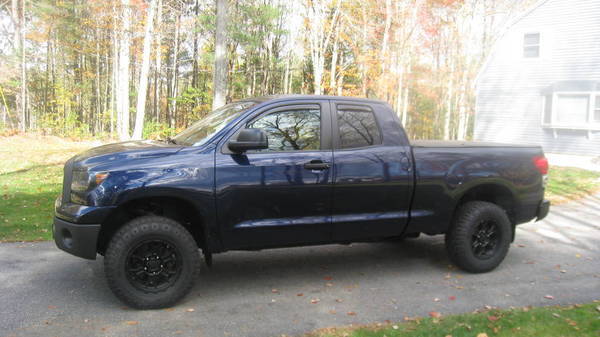 This was more of a toy for me and wasn't very good for driving in Boston for work - nevemind the gas mileage but it wouldn't fit in parking garages...
Now I have to start from scratch on the Tacoma... Here she is the day I got her home: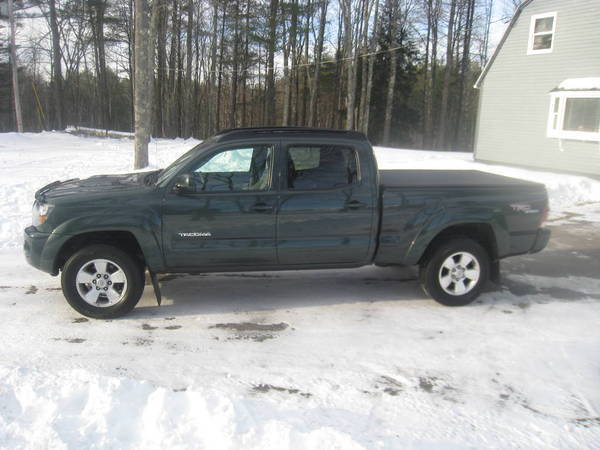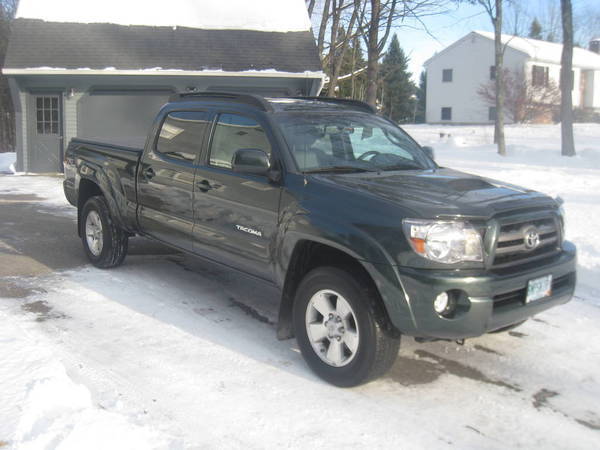 So far I have taken off the unibrow, debadged, added
weathertech
window deflectors and floor liners, and taken all mudflaps off. I might trim the rears and put them back on tho... I am having second thoughts with the LB, but I would rather have a 6' bed for use than the 5... it definitely looks like a limo so a lift will be ordered tomorrow. I will do bilstein 5100s at 1.75 and 3 leaf AAL. I will drive this 150-200 miles a day for work so I don't need/want to go that high yet, but I HAVE to do something to make it look better. I will then do SCS F5s in either matte black or bronze - would love to see what those look like on TM before I do it tho... I am getting a used set of headlights to do the BHLM and keep my stock smoked... and will probably do a billet style grill again like the Tundra... those are the plans as of now!
A bit about me - I have been a gearhead my whole life and have always worked on my stuff - I do everything except welding and bodywork.
hello TW!