Hi all,
My name is Daniel, Im from San Diego, I used to have a 2002 Tacoma, I now own a 2006 Tundra, I am not new to the community and have a decent amount of knowledge to offer.
enough of that here is some of my truck porn.
1st
2002 Tacoma 5spd, 4x4, V6
what happens when someone infront of you does an illegal U-Turn.
2nd
1992 Pickup 5spd, 4x4 V6
blew a shock in half while in a turn and rolled it
Pulled the 3.4 and rear end from my 2002 and installed it in this truck
gave the truck the name frankenstein since its 3 trucks in 1
sold it and bought my first tundra.
after a year of lots of modding to her she looked like this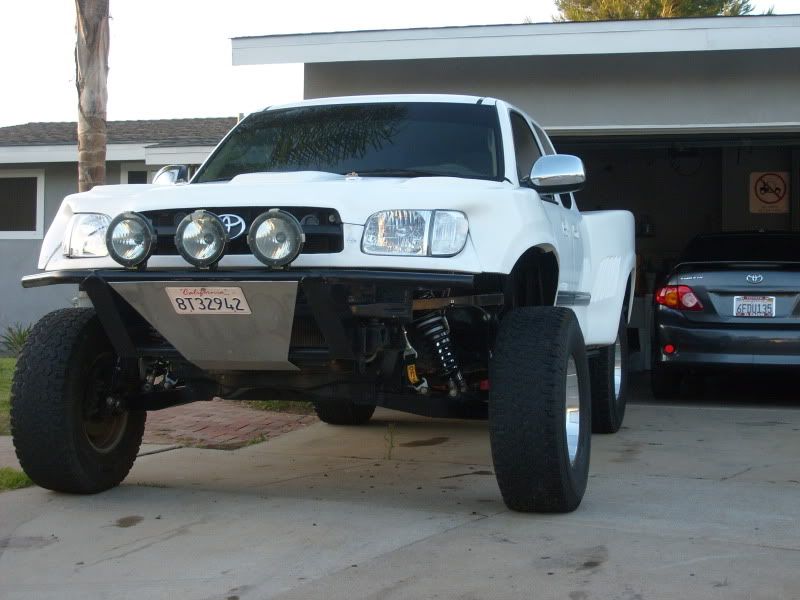 sold her and bought a 2006 doublecab 4x4