Hello Tacoma World! Been snoopin around here since i got my truck back in 2008.
My names Frank and my truck is Stucko
Location: Custer, WA (North of Seattle and sittin right on the Canadian Border)
Im rollin in a 1999 Toyota Tacoma 3.4L V6 4x4 TRD and i LOVE MY TRUCK!
K&N Cold air intake
Runnin on an OME 2.5" Lift Dakar Leafs and 882's on the front
SmittyBilt
XRC8 winch
Built my own custom front bumper and headache rack.
Lights are a pair of PIAA's on top and a pair of Prolight Guys LED Floods on the bumper.
Rear bumper and Back-up lights soon to come.
Got the name Stucko from getting finding the deepest part of the corn feild at night with no lights on. *Incognito mudding*/ victim of a cruel "help we are stuck in the neighbors feild" prank. anyway i managed to get buried up past my front fenders and most of the way up my rear tires. Since then it has carried that name.
And yes i get stuck often because out of all of my buddies and their lifted Yotas im the only one who isnt scared to get my truck dirty and GO FOR IT.
Pics of playin in the snow (yes im stuck, high centered) ironic
[IMG]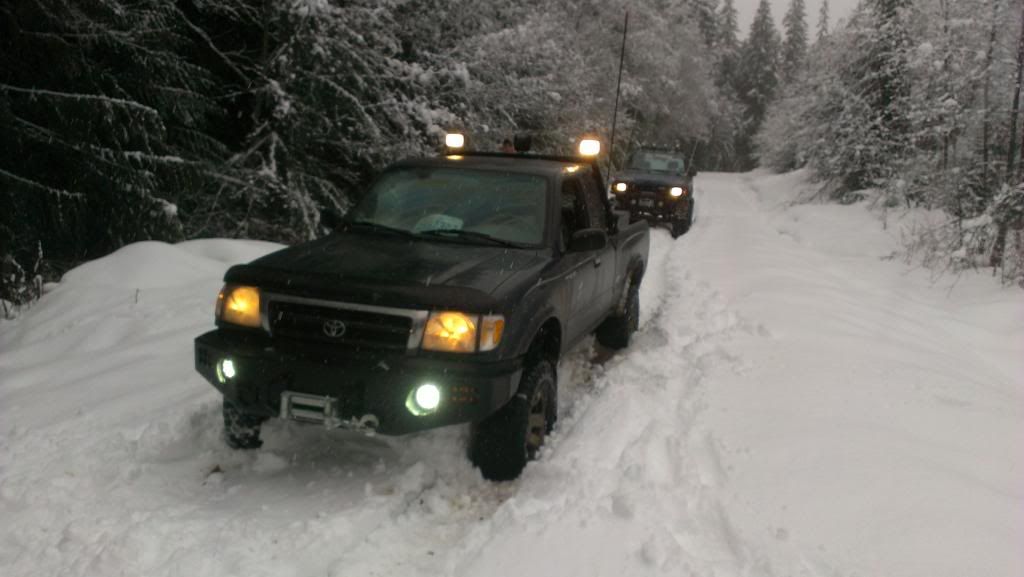 [/IMG]
[IMG]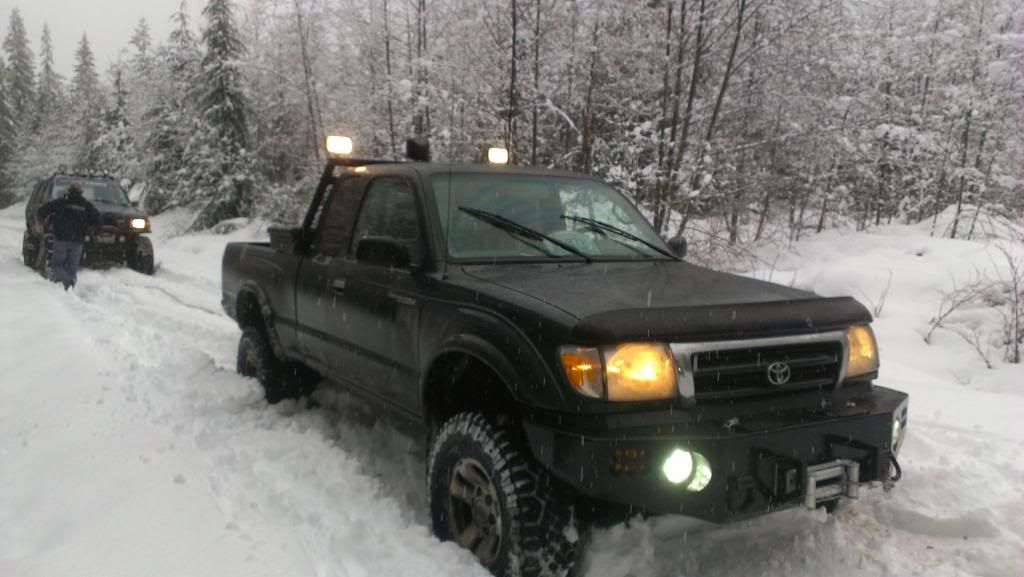 [/IMG]