I just bought my first new vehicle. 2013 Tacoma TSS SR5, DCSB, Super White, 4.0L V6, 2wd, Automatic.
EDIT: Here's a pic of her: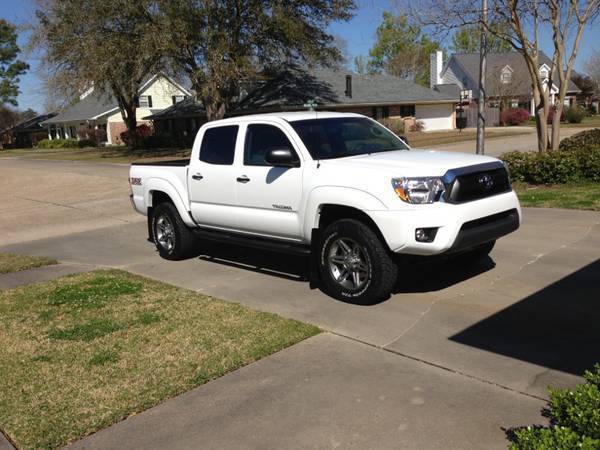 I didn't want a full size truck since I spend a lot of time in the city and don't have a use for 4wd since all of my hunting and fishing excursions start from concrete boat launches (typical South Louisiana sportsman).
The 2wd Tacoma fit the bill and I am very happy with my decision. Having driven many a turd since high school and through college, I am truly able to appreciate my new truck and am very proud of it.
I look forward to using this forum to help keep her in top notch condition and maybe even improve on her a little.
First question... Anyone know how to get this stupid smile off my face??
-Brian