I've been a longtime browser of TW while I was looking around at Tacomas. Getting some ideas from all you guys while I looked!
Here's how it began. I turned 16 and I inherited from the older brother a 1995 Chevrolet 1500 2wd regular cab. As an outdoor guy on a budget, I leveled it and put the cheapest wheels and offroad tires I could on it. I also blacked out the grill to make it look a little meaner. This is how she sat: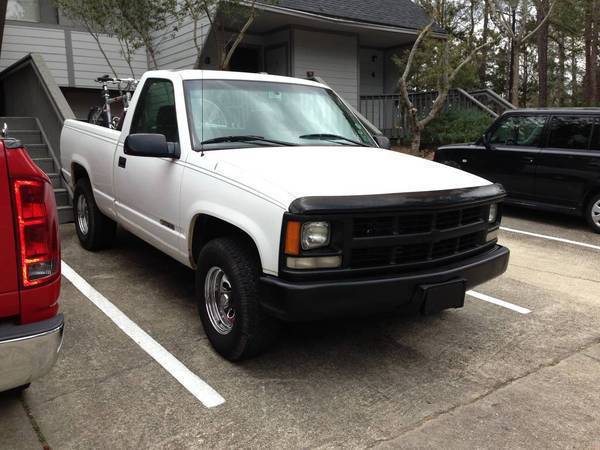 Well, stuff like this kept happening...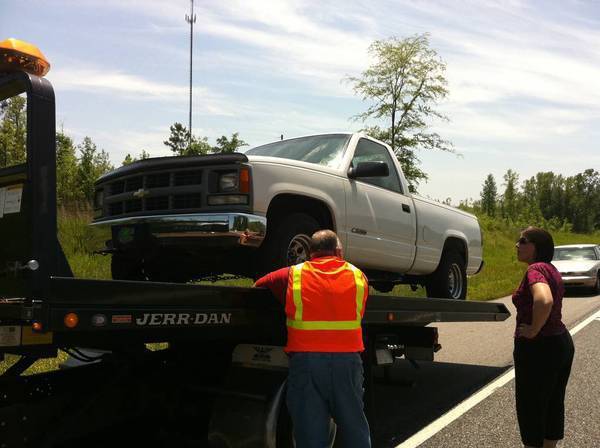 And the transmission kept giving out, so it was time for something else.
I turn 21 in two weeks, I'm at school on a college budget, and my girlfriend's grandpa had a Tacoma he could no longer drive. It had sat in their driveway for 4 years. Needless to say, I couldn't afford anything right now. This past Saturday, my mom surprised me with the Tacoma! This sucker is a 2008 with 5200 miles on it! Of course and since I'm part of the girlfriend's family
, mom got it for a great deal. So now I'm leaving the old to the new and improved: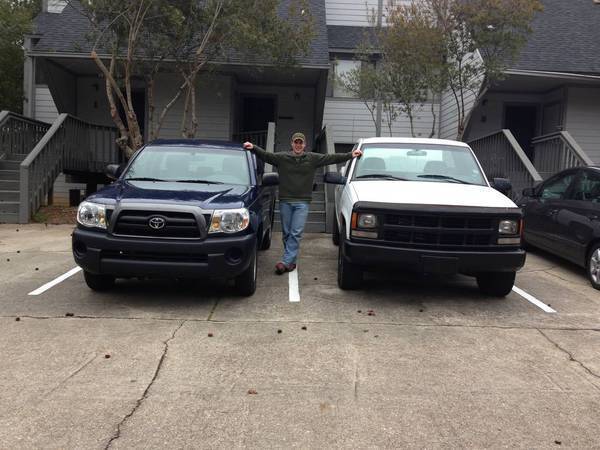 I'm so excited to get started with the Tacoma. You all have had so many great ideas that once I get a Fatbobs and some new wheels and tires, I'll be starting my own build page. For now though, my only "mod" is a box in the back to hold my bikes. Everybody has to start somewhere though!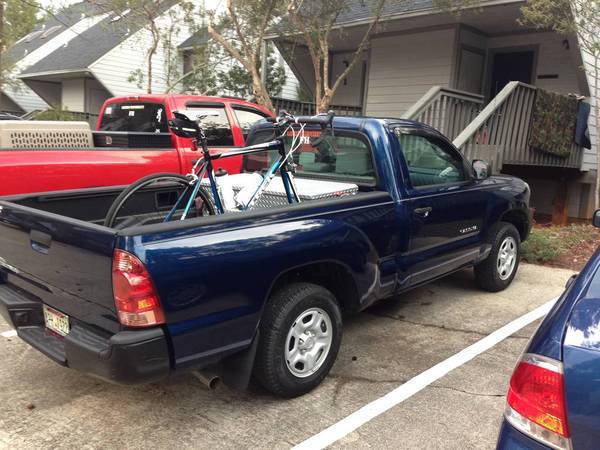 Thanks for all the inspiration so far and hopefully I'll give y'all something good to look at!