Just wanted to stop in and say hello to everyone. I've been on here for a bit now, checking out everyone's rides, getting ideas. So many awesome trucks on here! I love this forum, great info and help are always available. So anyways, I'm from Saskatchewan and own a 2010 Tacoma TRD Sport DCLB. Bought it new in 2010, was planning on doing a little modding, but now I'm thinking about buying a 2013 and decking it out. Have a great day, Kyle.
The day I picked it up!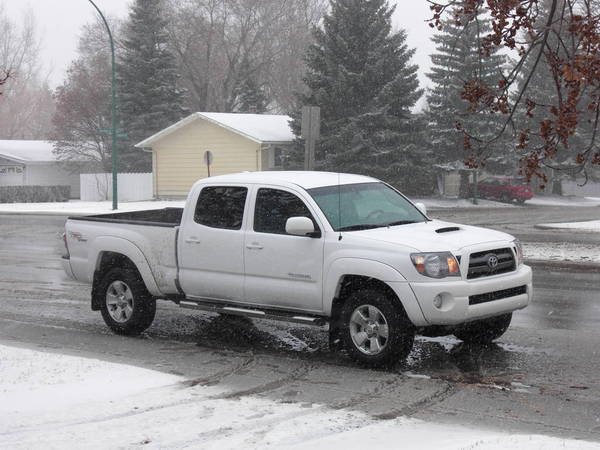 How it sits now. Went with a larger tire and added 265/70 Goodyear Duratrac's, love 'em, makes the truck look way better IMO, and they're awesome in the mud and snow!