Hi,
I bought a 2012 Tacoma access cab about a year ago after selling my 1997 Honda CRV with 180k miles on it. I'm pretty happy with the pickup, and it's been really practical since I seem to haul more stuff (bikes, home improvement stuff, flea market finds, etc.) than people. This forum has been very helpful so far. I've added d-rings to the bed (purchased from an army surplus source mentioned here), and used carabiner clips to secure an anti-fatigue mat. The mat keeps the sandbags I use in the winter from sliding around. Nice and tidy, I'll probably leave it in year-round.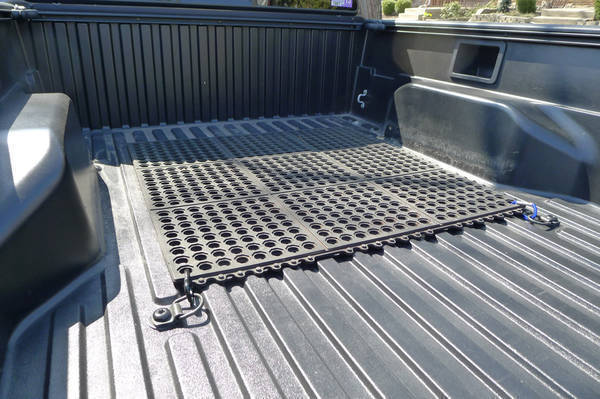 After a lot of research, I decided on an Extang solid fold and just installed it yesterday. Security is a big concern in Chicago. I have a manual keyed Pop 'n' Lock on order.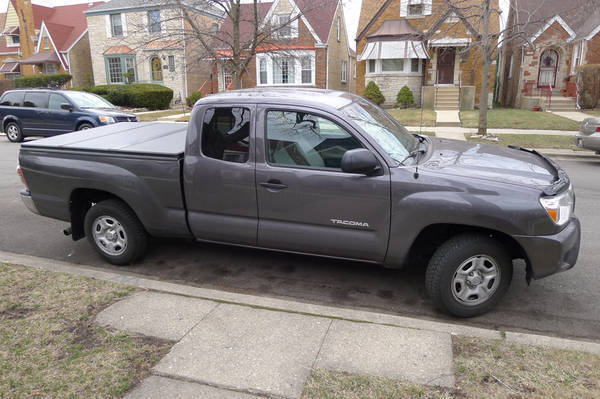 I still have to do a few more things to the truck, including add trailer hitch and a dog platform. Again, this forum has been a big help, and I'll be building something very similar to this:
http://www.tacomaworld.com/forum/2nd...pate-pics.html
Thanks for the great resource! I hope I can contribute.
Grace