Hi ya folks!
I've been checking out this site since before I got my Taco and figured it would be nice to get on here to get or give feedback! I've learned so much from this site and couldn't thank everyone enough for all the great information posted!
I see there aren't a lot of girls on here but I was hoping I could still play
! I will admit that I don't know a lot about truck part lingo or tool lingo but I'm always trying to learn more about stuff. I'm 5 foot nothing, my dad calls me a weakling, few would guess I drive a truck, and I'm notorious for stripping screws
...maybe I got the wrong vehicle...
.... Anywho, everyone seems really awesome on here and I hope to keep getting all the advice I can!
Here she sat from the first day I got her in September 2010:
2011 TRD Sport 4x4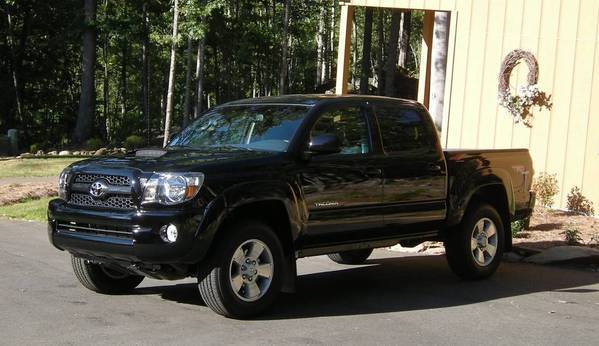 Nothing much has changed I know
but it's a work in progress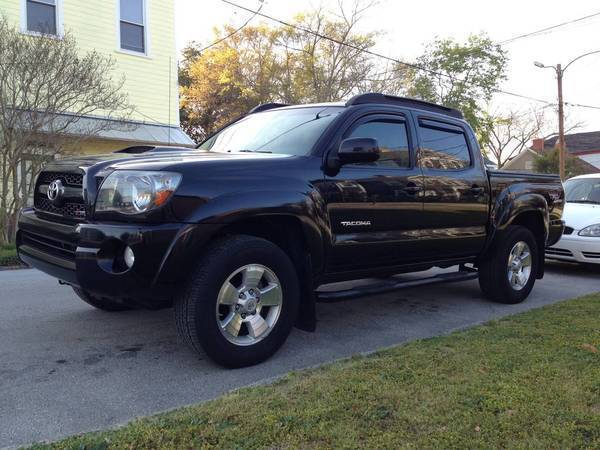 Will post my (minor) modifications soon. Back to work
Plans:
Shovel mount in truck bed
Power Sliding Rear Window
Avid Off Road
front and rear bumpers
Avid Off Road step bar (replacement)
Oh hell, I have a new idea each week it seems...