Hi everyone, Im back to the Toyota world. I used to be in a 91 and a 95 3.0 ext cab trucks. Loved them but unfortunately i needed better gas mileage than it could get in the mountains to finish medic school.. So i went and got a 98 Honda accord 3.0. Loved the car but i missed my truck too much. So the other day i found a truck and couldnt pass up the deal. Im now in a Prerunner quadcab 4.0 in Superwhite LB. Love this truck. Its got the power that i want and the mileage isnt too bad for a truck.
Current Pics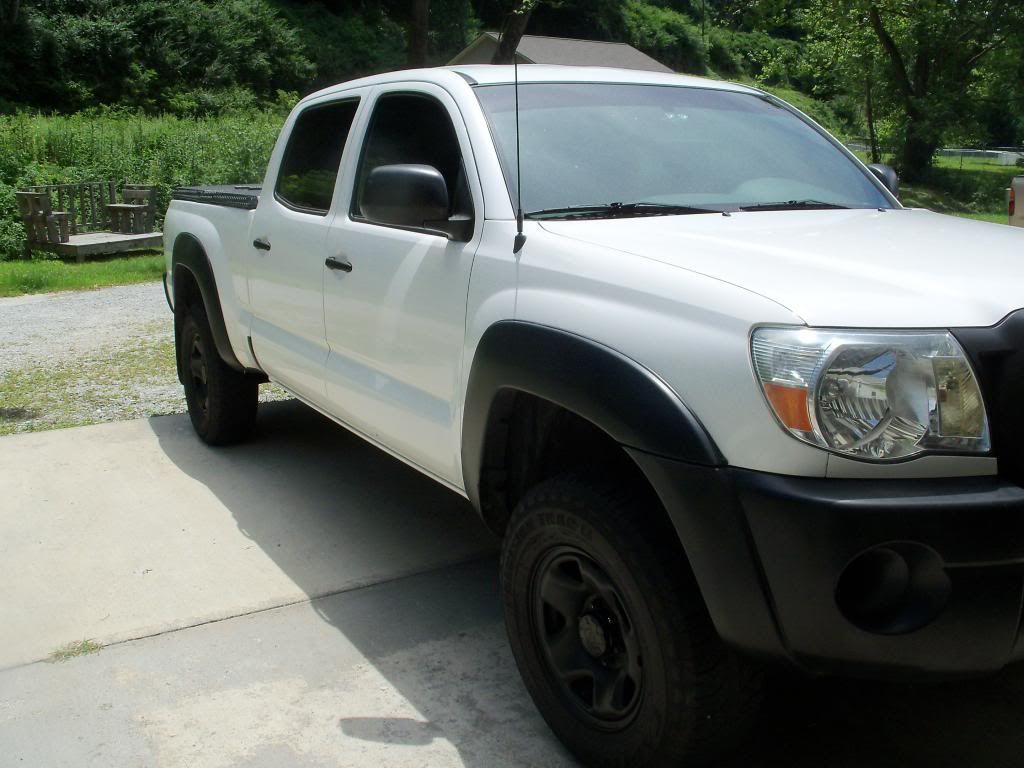 Current mods...
First Responder Light
LED Dome Light
NightShade Tail Light
Constant On Cig Lighter
DDM Tuning HID 6000K
Polk Audio 6x9 in front, Polk 6 3/4 in rear
Tint Windows 20%
Debadged
Cruise Control
Relocated Horn
Derp'd grille
885 Reverse Lights
Pioneer 3500BHS
Plastiderp'd Wheels
Future mods:
Intermittent wipers
Bull Bar
Fog Lights
Subwoofer install (already have it wired just have to build the box...)
keeping it pretty simple...for now.... Got a little carried away when i had my honda and my first toyota... (had a Dana 40, and 3 inch lift hella headlights, ect.) So trying not to get too carried away but we will see how that goes, HAHA.. its an addiction i know..