Started my Tacoma ownership with a 1995 reg cab, 4cyl, 4wd. I would have driven that into the ground, but work required that I started traveling quite a bit more, so I went out and got a 2012 Double Cab TRD Offroad w/ the navigation/JBL/Entune (whatever the hell it's called) package.
Couldn't be happier. I had every intention of keeping it stock, and I did just that..... for about 6 months. Now it's time to modify, and that's what brought me here.
Here's a pic of the new truck. I can't seem to find a pic of the old one.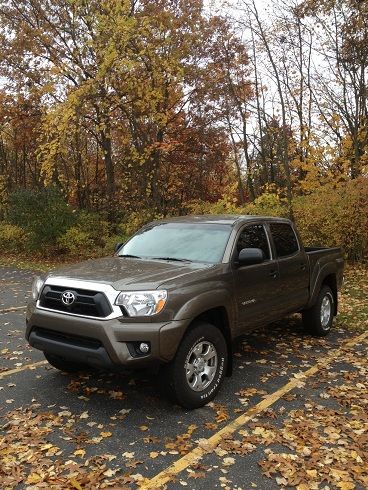 There's a pretty good deal nearby on Craigslist on a set of Baja wheels. I'd like to get those this weekend and have them powdercoated black. I've also got Avid Offroad opened up right now and I'm checking out one of their light bars.