Hello Everyone, name is Charles - and I live in MD. The tacoma is my 10th vehicle since I turned 16, and my first new one ever.
Two weeks ago I went looking at a few new Tacoma's at the Toyota dealership, and when we were test driving a 13 Demo truck that they were going to sell me for $30,002 - two TX Baja's came off the truck, both unexpected.
When we got back from the test run, they were already inspected and one was sold. The one that was sold was red. The other one was white. I decided to test drive it for giggles and really liked it.
(Can anyone tell me why Ive never seen these around here in white? Only red and black...)
The sticker price was 37,790 and they names the $40k price tag out the door.
I put a $500 deposit down on it to think about it, and do some research.
I found another dealer selling them for $34k (including destination) and had the dealer match that, and throw in a skid plate, and bed extender (which just arrived and I need to get them installed.)
Anyway, I made out getting the truck for $33k plus tax and tags and what not.
People said I wasted my money, but we own 39 acres in WV, and I figured the extra ground clearance and the suspension would benefit me out there.
Anyway, here's some photos.
My first mod was to remove the "beadlocks." I need to locate shorter bolts for the holes since I would like to keep the bolts there for a nice look.
And today I removed that giant sticker on the side, which I understand cost me about $400 lol.
Day I picked it up: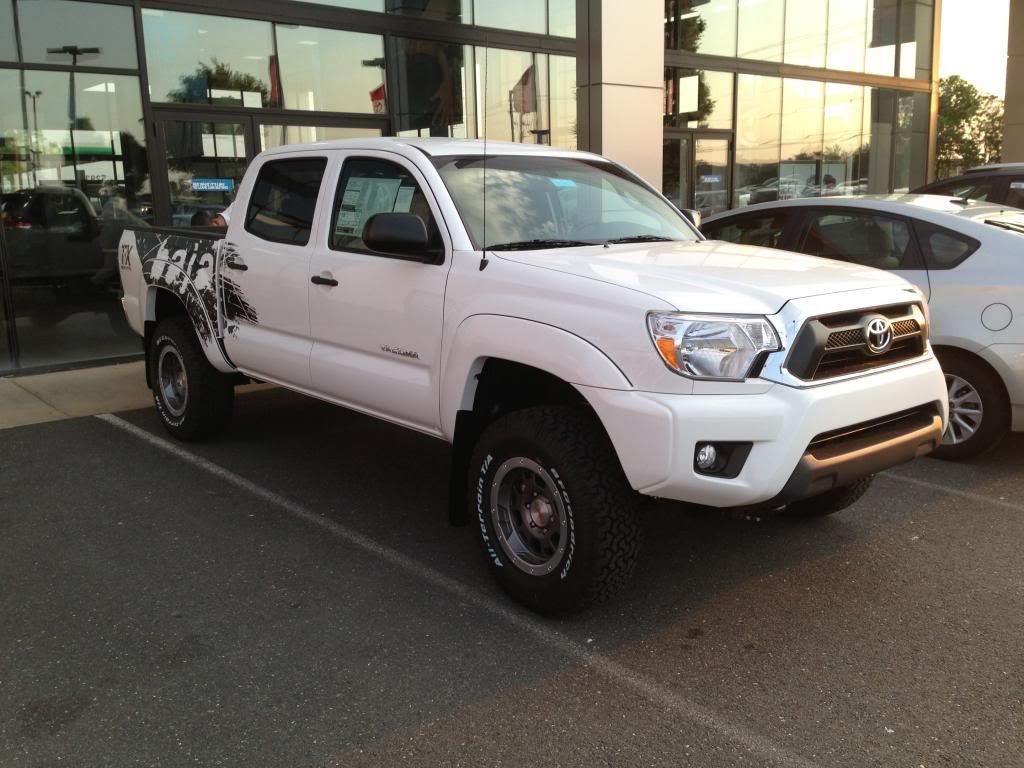 Father and I stopped to get some 9' plywood... needed a bigger truck lol, so father and son.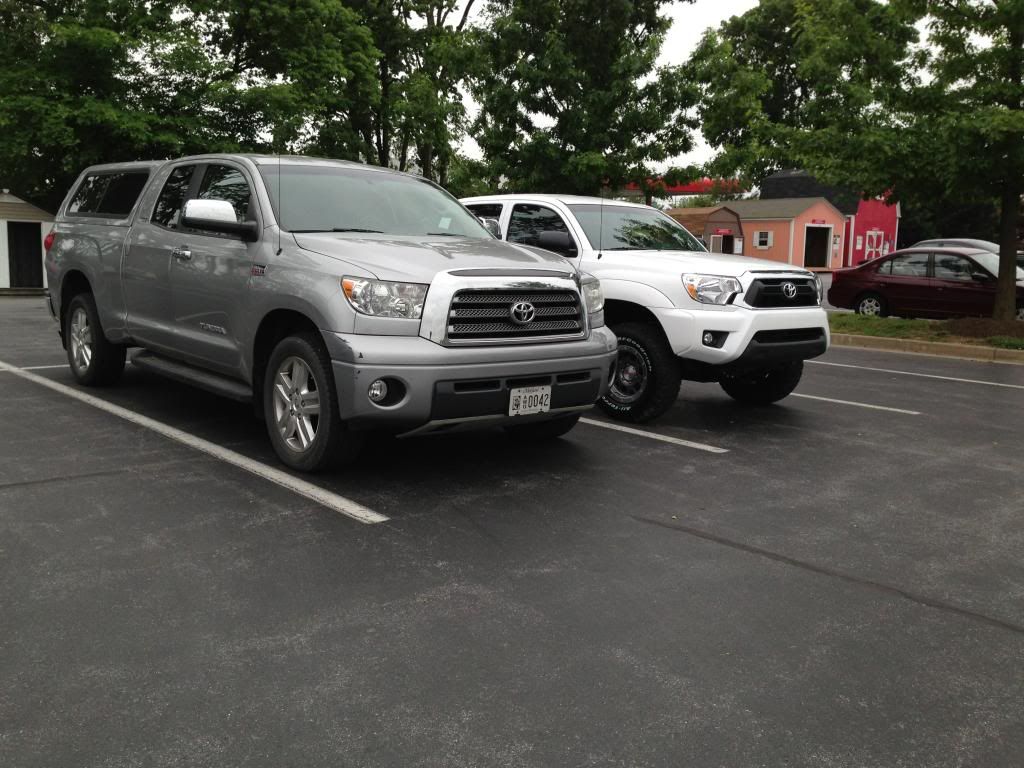 Beadlocks before: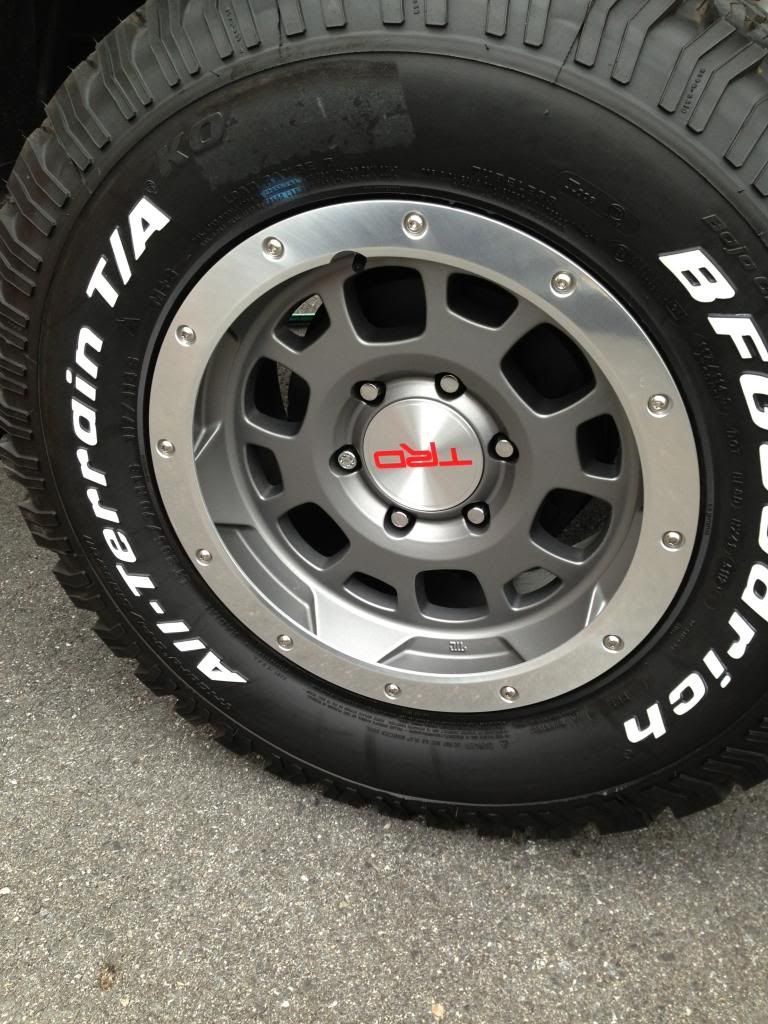 And After: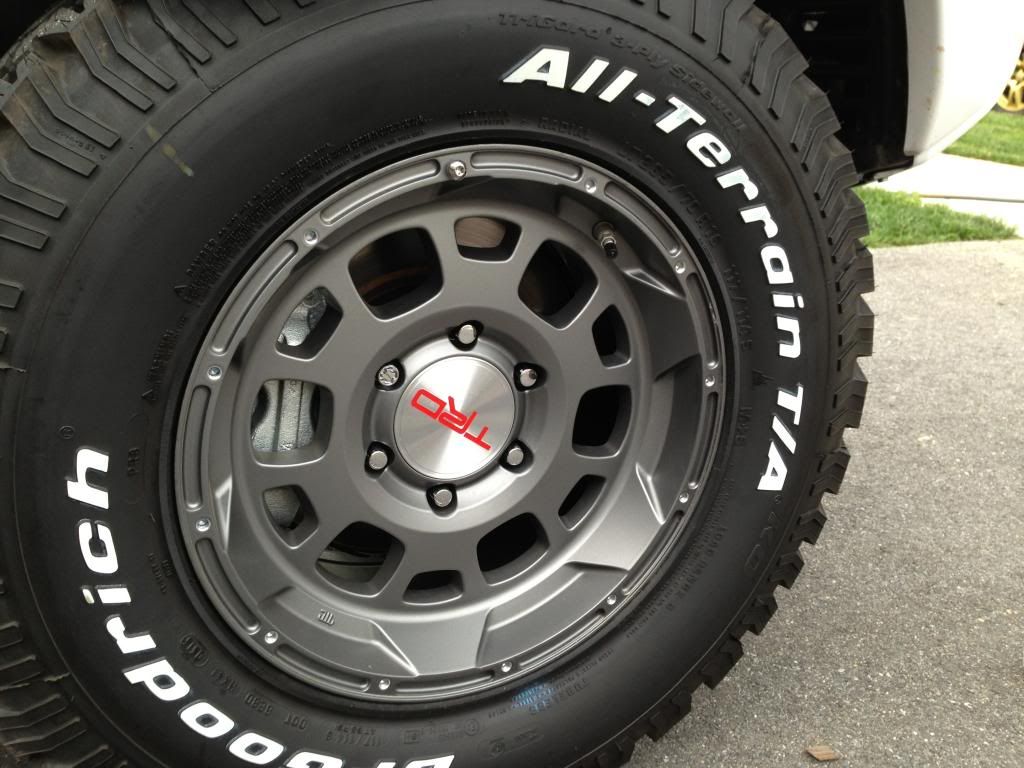 The next day, our new DR mower came in, and the pallet weighed in at 680lbs, fit perfect and handled it great.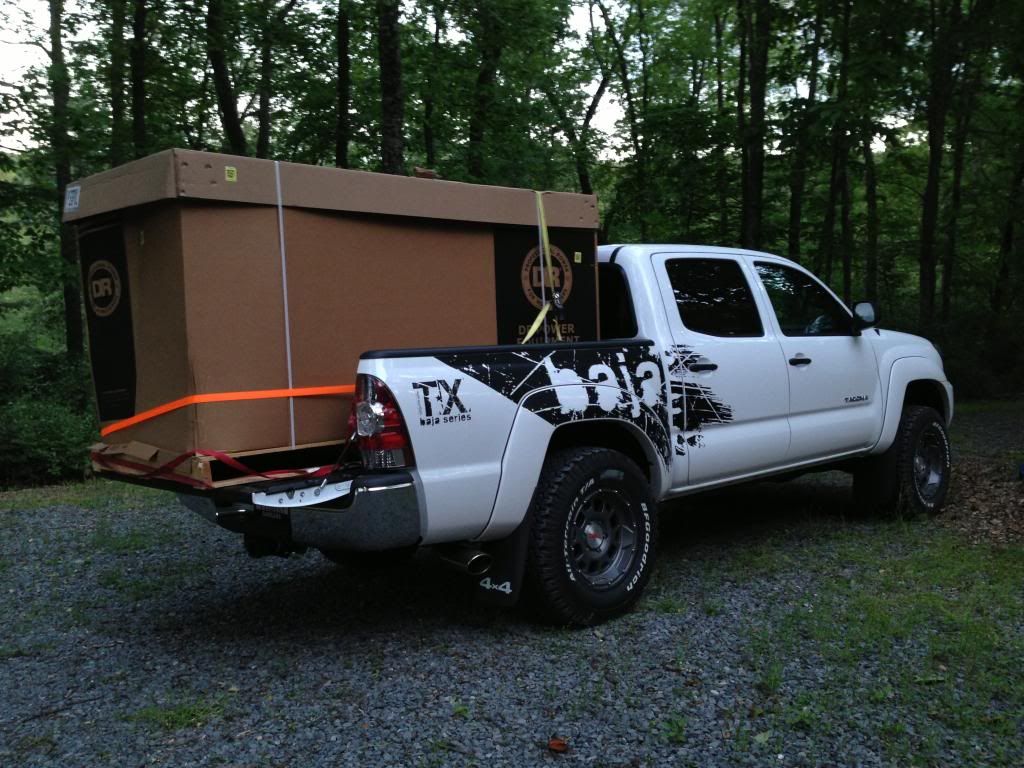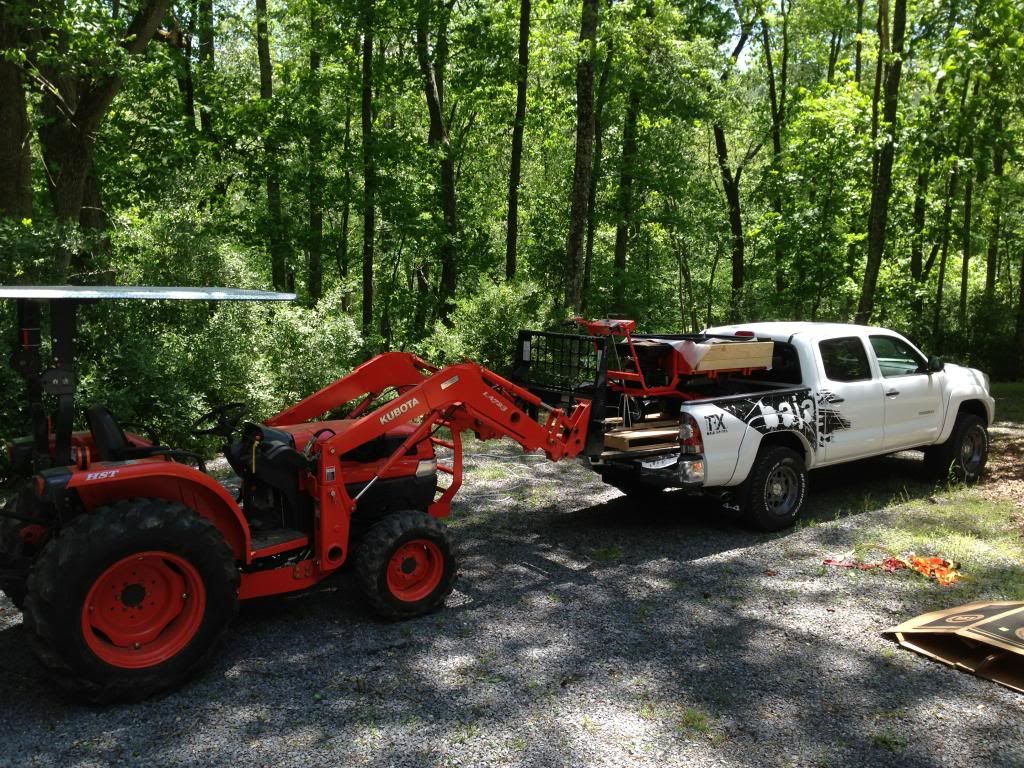 And today, I need to wash it, you can still see the baja from the dirt/clean area.