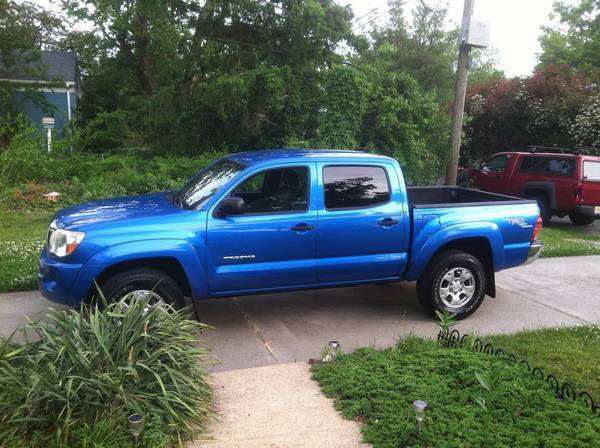 New member but on my 2nd taco here. From NJ with a 2008 speedway blue double cab prerunner, Offroad package.
Totally stock at the moment and my first upgrades will be cold air intake and additional lighting. Possibly behind the grill.
Long term would be 3" coilovers and UCAs with AALs in the rear and a TRD cat back when it's time for new tires.
Hobbies with the truck are camping, mountain biking, fishing and kayaking. Hoping to learn a lot on the 2nd gen and maybe bring some knowledge from my years when I had my 2003 trd double cab.
Glad to be here!