Hey everyone! Name is Ben, and as the title says, I'm located in Southern Maryland. Picked up my new to me 05 Tacoma DCSB in the brilliant Speedway Blue about a month ago.
Here's how she looked the day I got her: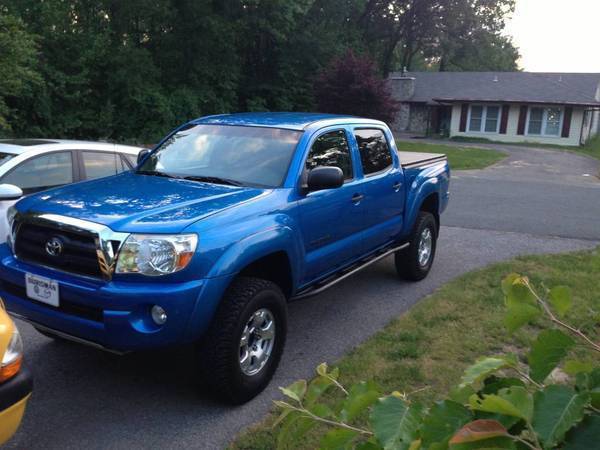 First things I did were blacking out the grille and emblems, then Plasti-Dipped the wheels: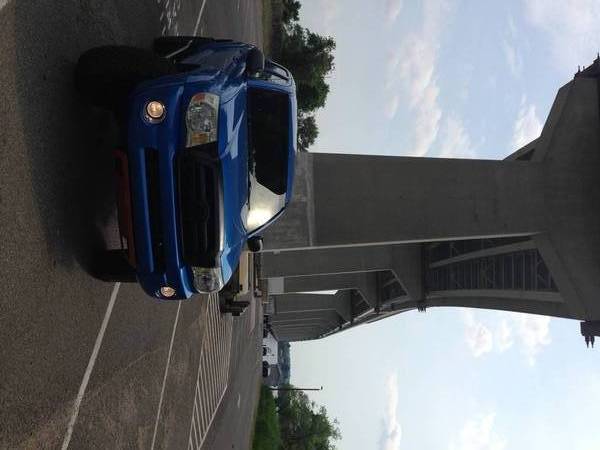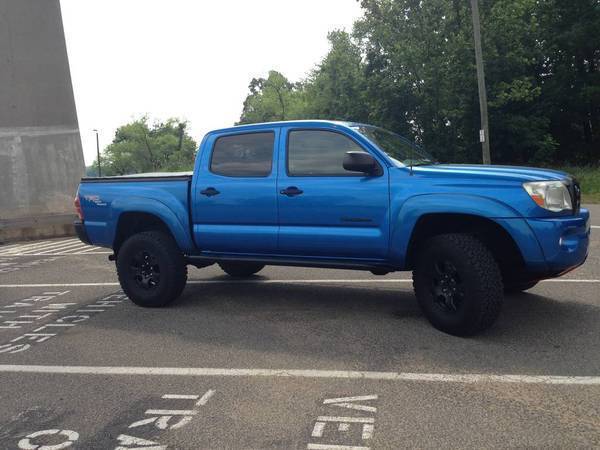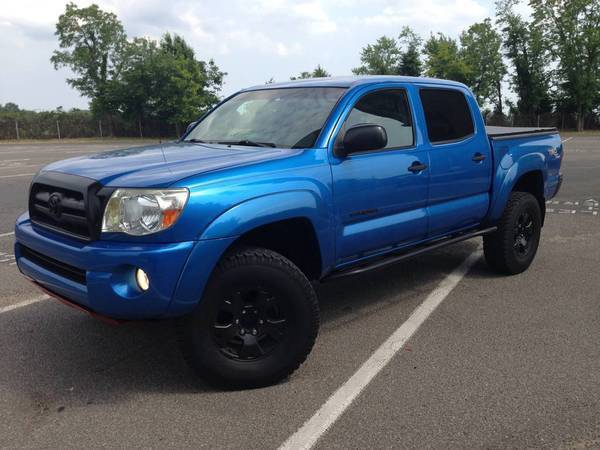 My little mans favorite color is orange, and he was very disappointed that I didn't get an orange truck. So I figured i'd deck the truck out in orange wherever possible...starting with the front skid: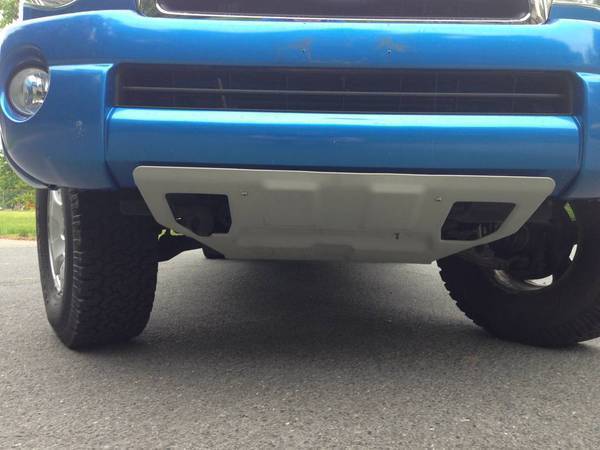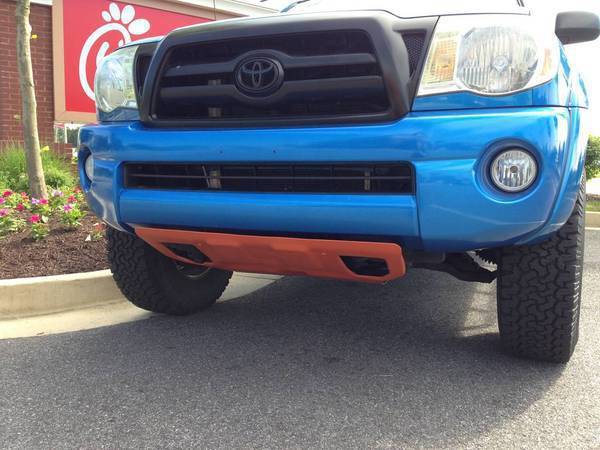 Comestic plans are to black out the headlights, and get more orange on the truck for my little guy (rear axle, control arms, rock sliders?, etc). Still compiling a list of other mods i'd like to do.
Anyways, thats me for now.