Hi everyone, I purchased my 2013 Tacoma 3 weeks ago.
It is the Tacoma Baja Series in White.
Im also a hobby detailer, i been spending the last 2 weeks compounding / polishing the truck, and i am still not finished with it yet.
Currently trying to figure out the scratches and swirls is on the outside of my headlight or inside....
But anyways lets on to the pictures.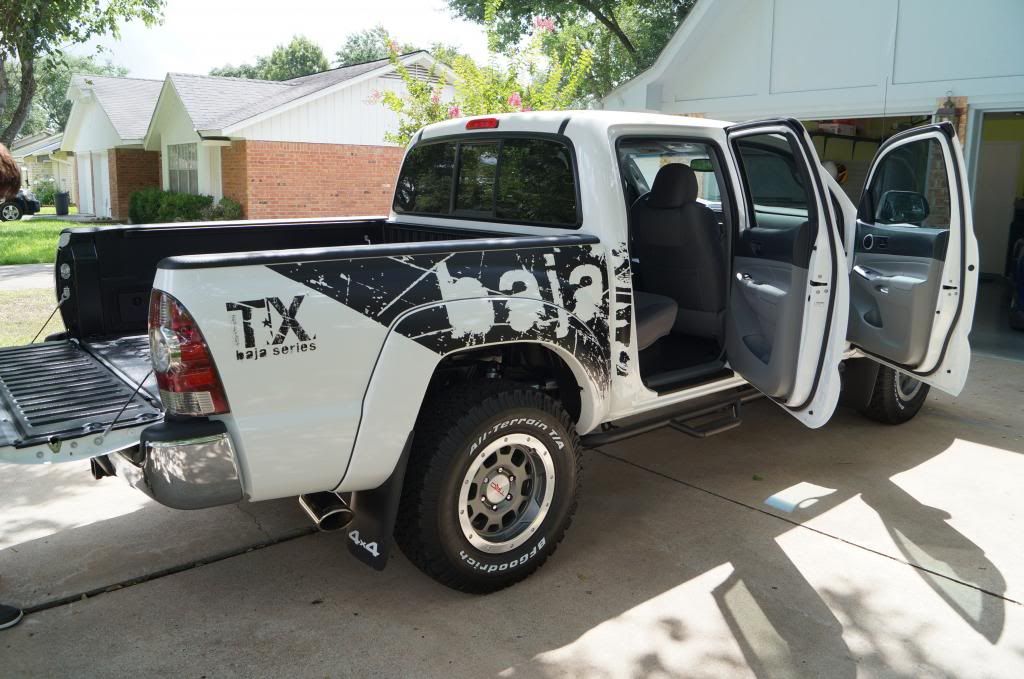 PS: As of now, all of the graphics has been removed... to make my life easier in cleaning / polishing.
Also does anyone know how to aim headlights on the 2012+?
I looked everywhere and couldnt find any infos on the 2012+