Hi TacomaWorld!
3 Weeks ago I picked up a '96 Tacoma Xtracab 4wd.
The thing is pretty beat up, but my main need for a truck was to haul motorcycles.
This should do that just fine and more!
I took it up on some logging roads 2 weeks ago and had some fun, I think I'm hooked. I'm not planning to spend a ton on this truck but need to fix some stuff that the previous owner did.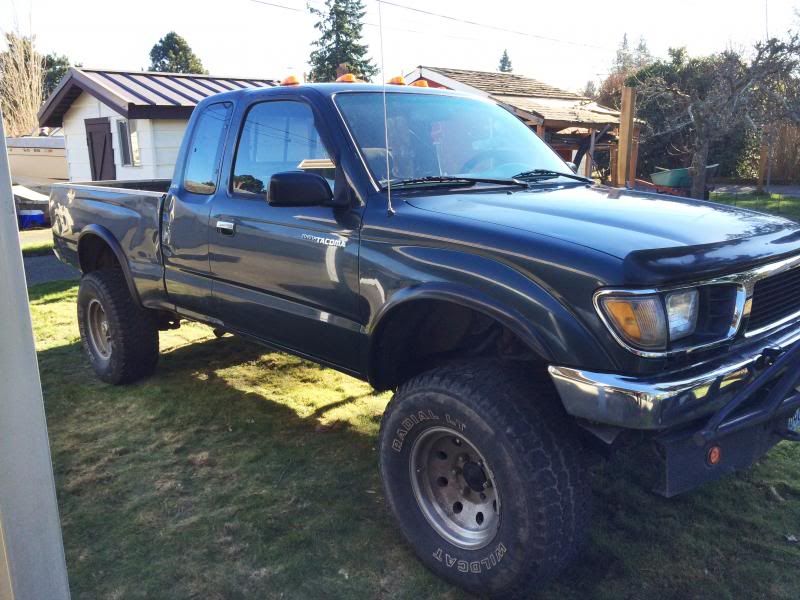 I've already been reading a ton of the stuff on here. Just makes me want to spend a ton of money on this truck.