Hello fellow Taco lovers!
First of all, I'm not a truck guy at all, but I absolutely love my new 2009 Tacoma Double Cab Short Bed PreRunner SR5.
For years, I always thought it looks awesome and wanted to buy one. Back in 2006, I test drove one and loved it. But I ended up getting a Scion TC because it had better gas mileage and was a lot cheaper than the Tacoma DC.
Pass forward 3.5 years later and now I have the Scion paid off, so I finally bought the Tacoma that I always wanted. It looks awesome and I couldn't be happier. It had a $1500 discount and I paid 25K OTD, maybe not the best deal, but it's not bad. I'm not the greatest at wheeling and dealing.
I'm looking for a
tonneau cover
but I might save that for another thread. Any suggestions are welcomed. Here's a picture of my new Taco DC.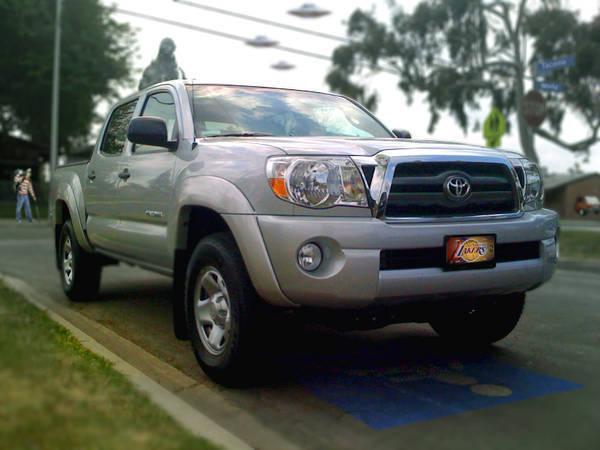 I've always been a Toyota guy so here are my other Toyotas:

2006 Scion TC. This car was awesome for the price. I paid 21K OTD and it came with nice wheels, ground effects body kit, TYC tail lights, MP3 player with Bazooka 8" subwoofer, and a bunch of features that you don't usually expect in cars in this price range. The TC is my commute car and it gets about 30 MPG. I like car and it was worth every penny.