I've been posting a little here and there for a couple of weeks but I wanted to wait until I had a picture of my truck to share for a "proper introduction".
I've owned two pickup trucks before and my last vehicle was a leased (thankfully) H3. I've been wanting a pickup again since I started driving the H3 and I've had my heart set on a Tacoma for the last 3 years. I FINALLY got my Taco on June 23!!!
With the exception of the removal of the front mud flaps, the truck is completely stock for now. But at some point I plan on upgrading tires/wheels/suspension and a few other things.
Any ways, I live up in the Seattle area. Any other fellow NW Taco owners out there?
And a couple of pictures of my truck (I'm sure it's nothing you haven't seen before):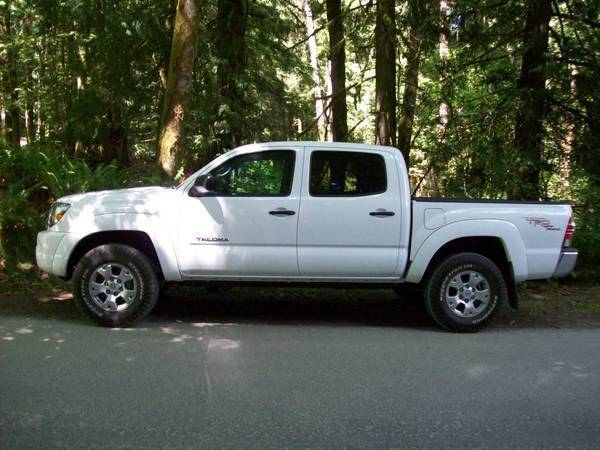 BTW, this is a great site!