Bought my new Tacoma last month. I LOVE IT. Here is a pic that I took on the lot before I drove it off. Getting wheels, tires and 3" lift next week. I cannot wait to make it look like a grown up truck!
I attached pictures of the 17" rims I am getting. I also bought toyo Open Country MT tires, 32's, not 33's. I posted a pic of those but I am pretty sure everyone is familiar with these tires as they are quite popular.
New Wheels- 17" Ultra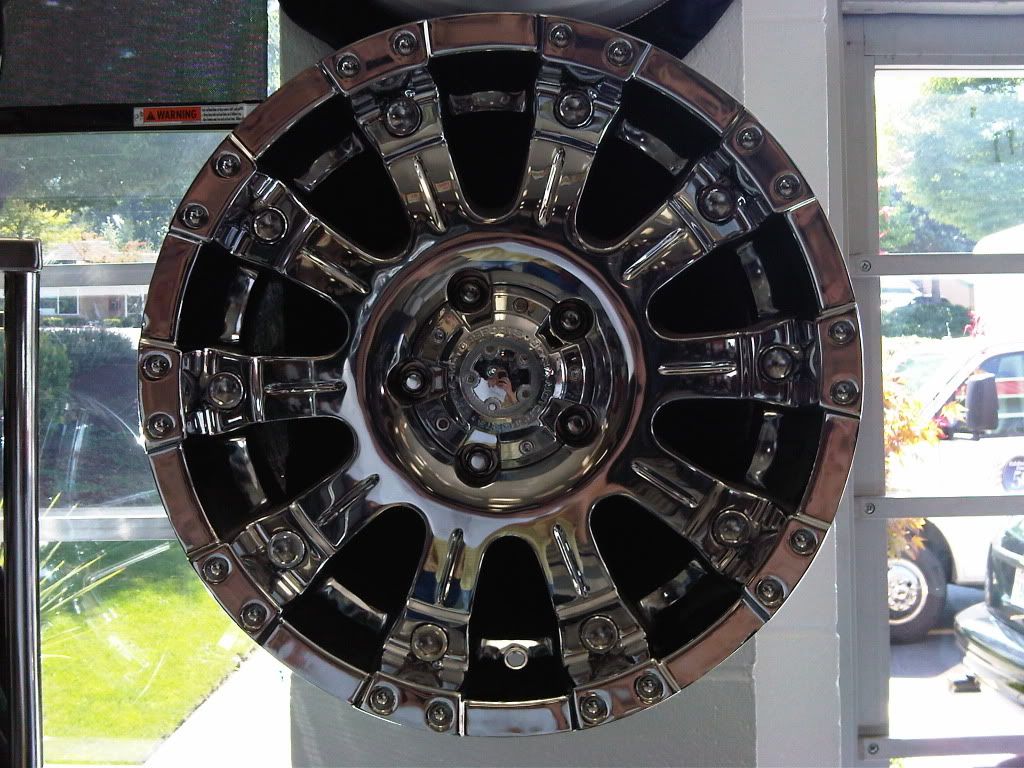 My rig!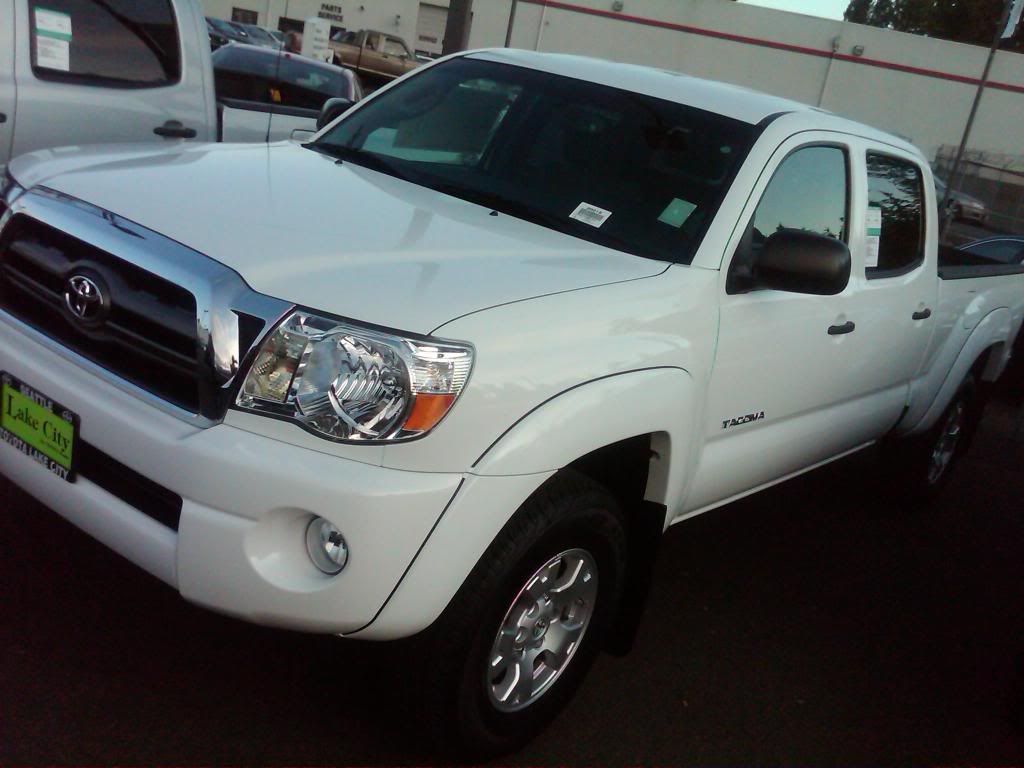 Tires-
Next week after it is all pieced together I will post another pic! I think eventually I want to get the TRD hood because it looks sweeeeet.
Cheers to all you Tacoma peeps!
CLK
~Proud Sister of a US Marine~