Noticed there are a few Tacoma World members in the New england area so i figured i would post this. My club is going to be joining a clean up in a state park, Then going on a Stock friendly trail run after lunch! Will definatly be a good time and like i said very stock tacoma friendly
If you plan on coming bring a shovel, gloves and some work clothes. Also please shoot me a PM if you can make it.
Thanks Francis.
Quote:
"West Greenwich Conservation Commision - Earth Day Clean-up Saturday April 16th, 2011
Meeting location: 8:30 at the 6A Park & Ride. (Exit 6A off Rt 95 in RI)
The West Greenwich Conservation Commision puts this on every year. NEMBA (New England Mountain Bike Association) is a HUGE part of this clean-up. Some of us from SSW went to this clean-up last year with OSJ. It is a HUGE undertaking going on out there. The organization running it does a very nice job. The 4x4s bring a new ability to go after things out in the woods that are not accessable by street vehicles. Last year we filled pick-up truck beds, ute trailers, and the back of Jeeps with Tires, construction debris, and garbage. We finished off with collecting an old boat from deep in the woods. We will be there with other 4x4 clubs again this year.
The clean-up runs from early morning till lunch time. A hot lunch is provided. After lunch, the NEMBA guys go out Mountain Biking. If anyone is into the Mountain Biking thing, there will be lots of people biking.
For anyone interested, We will be going over to Legendwood after lunch."
Had a blast last year in taunton, 16k pounds of trash and over 1000 tires.
Click for full-size image (1024 x 768)
Click for full-size image (1023 x 767)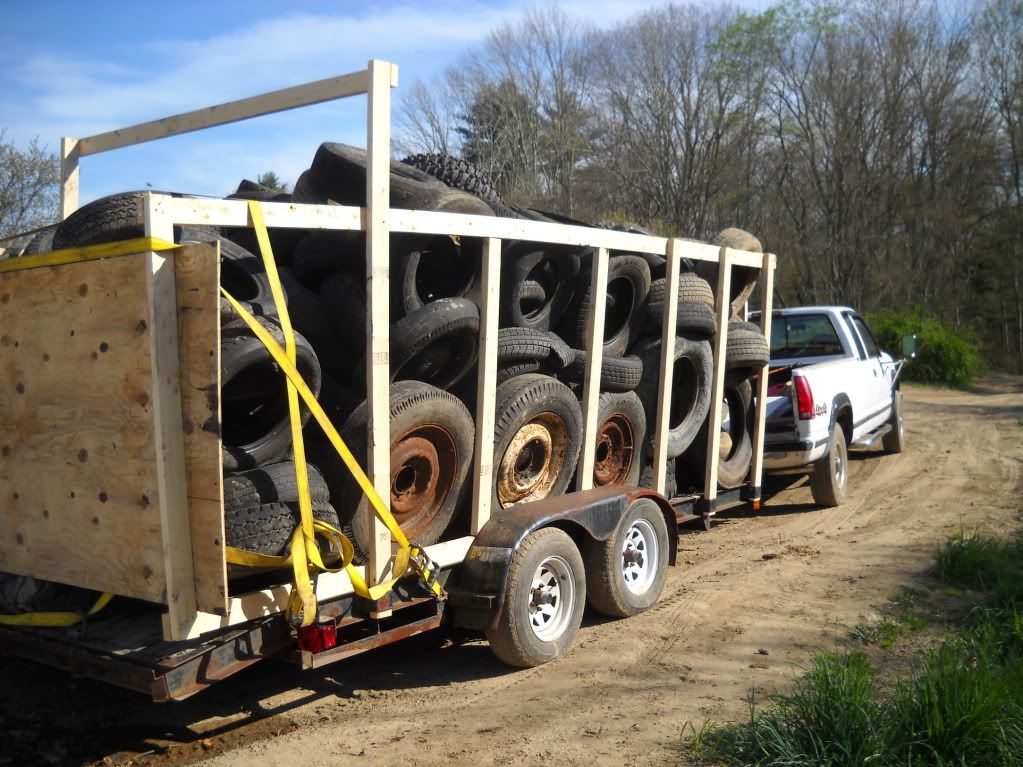 Click for full-size image (1023 x 680)