Name: Jake
Contact: 518-727-6006 or PM me
Location: Glenville, NY
Gonna let go of the truck...
Tires look brand new, i put them on in November of this past year. Rims look brand new as well, truck has never been offroading. Spare tire is brand new, never seen any use.
All (5) rims and tires $1750 FIRM
local pickup only, no shipping unless you're paying for it. These weight 110lbs a piece. I'd recommend greyhound if you want them shipped. Brand new tire measures 14.9mm on the tire gauge, 4 used tires all measure 11mm, all evenly worn.
Firm on price, i'm getting a full size truck and these will work for me so if they do not sell i will just keep them and use them. they are priced well below what i paid for them back in november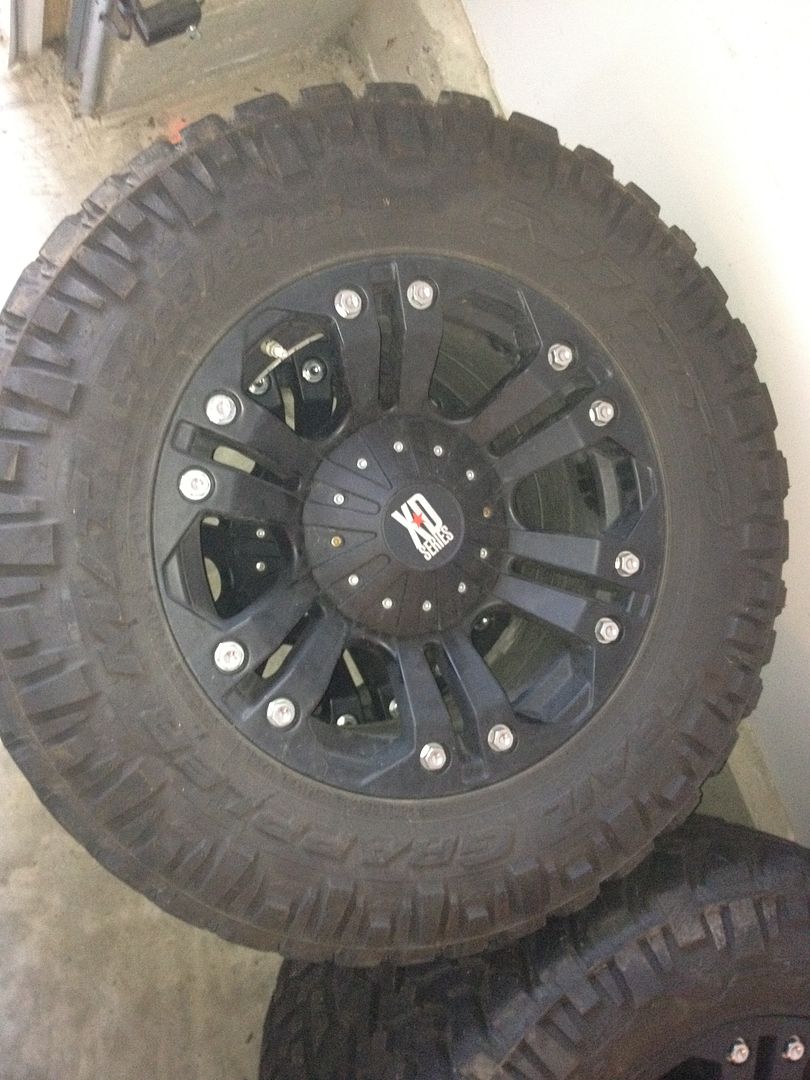 This is what they looked like on my truck