Posted on YT, but figured I'd post up here as well since it's Taco specific forum. Lots of lurking, and finally decided to sign up.
After being a long time Toyota 4x4 fanboy, I finally got (another) one. My car just sits in the garage, and I did not drive it in the winter. With a company truck and a 92 reg cab 2wd I was literally paying for my car and not using it. I've been on the hunt for a while for a decent Taco and found this one last night. Went down this morning, haggled for a while with the dealer since they were being all stealership like. I really wanted the forest green color, but they are so damn few and far between. In the end walked away with this: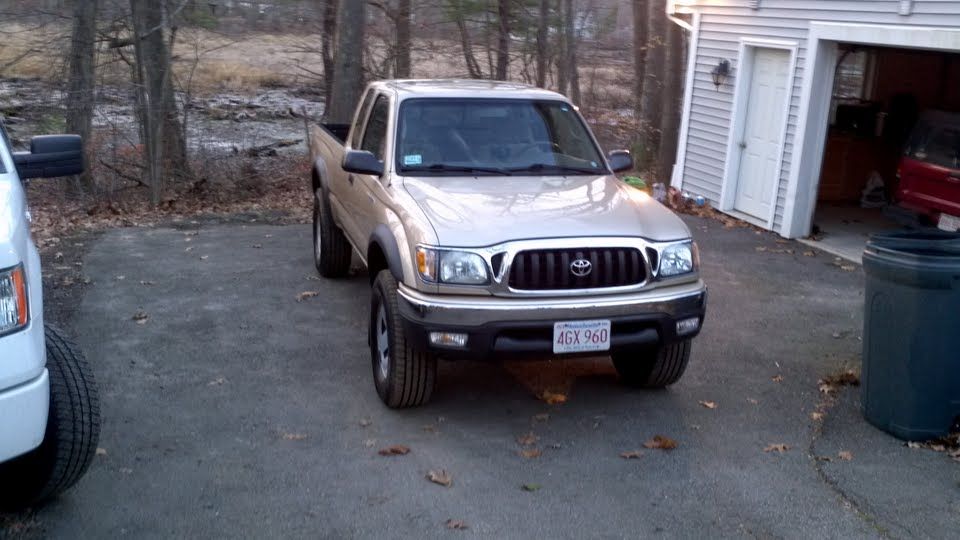 02 xtra cab SR5. 4x4, 2.7, 5spd. Only 83k miles, two owners. To boot the frame was just replaced with the frame recall(like weeks ago) along with new:
Brake lines
Fuel lines
Leafs
Shocks/struts
water pump
plugs
02 sensor
tires
brakes/rotors/drums
new(er) exhaust
So basically a half new truck. Already looking up parts for it. But, the plan is to keep it relatively tame for the foreseeable future since it will be my primary vehicle. Probably stock sized tires, just more aggressive to help in the snow, and skid plates, sliders. Hopefully locker will follow shortly. Before someone says "SAS", I don't plan on doing anything crazy with it so IFS will be fine. Fortunately, I get to drive on transmission line right of ways (legally) since I design them and get to spend about 15-20% of my time in the field. Hopefully I'll be able to put the 4wd to use soon.