There was some discussion in the PA thread about doing some wheeling and camping the weekend of March 15th and 16th near Shamokin, PA. My youngest son had expressed interest in going to Centralia, so I figured I would head there early Saturday and do some wheeling and sight seeing, then head over to the Shamokin area to do a little more wheeling, then set up camp. We found a decent sized camp site last time we were there with fire pits. There is also a good, safe spot to shoot as well. So I made a poll to see who wanted to wheel Saturday, Sunday, or camp and do both.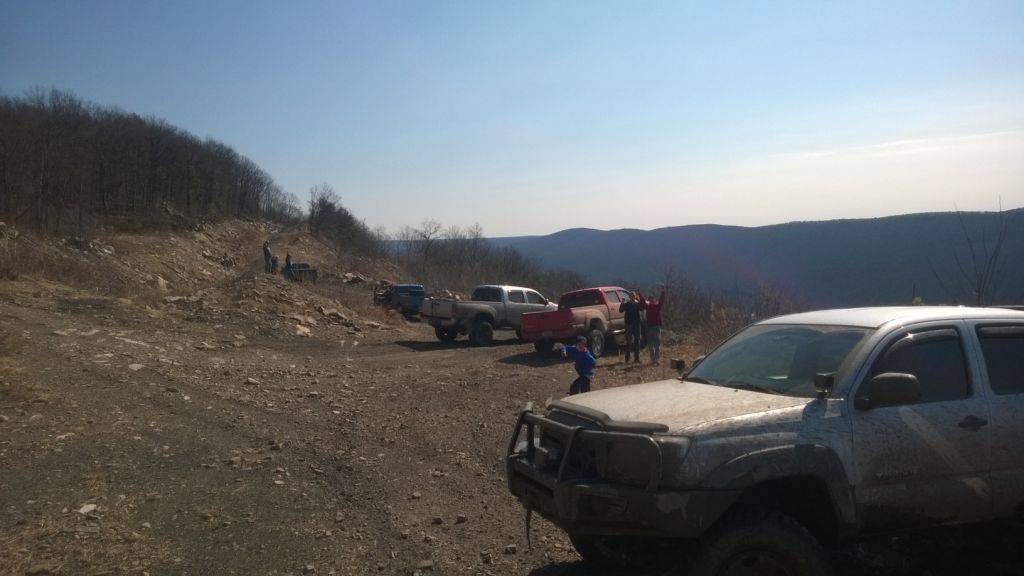 Update 3/12/14
Ok, here are some times and locations. Meeting in the
Cabelas
parking lot, soon as you enter the main lot, pull in to the left in the back lot. Then leaving there by 830am to get to
Centralia
by 930am. We can hang there for a bit to round everyone up, then go explore the area for a bit. I imagine two hours is long enough to explore Centralia. Then The
WhaleBack
is about a thirty minute drive from there. I imagine we can meet up there about 12-1230. I will include addresses, intersections, and coordinates so whether you are using a gps or a paper map, you will be able to find where we are going.
8-830
Cabelas
100 Cabela Dr
Hamburg, PA 19526
40.557649 - 76.001930
930-10
Centralia
Park St and Rt 61(Locust Ave)
Centralia, PA 17920
298 Locust Ave
Aristes, PA 17920
40.802163 - 76.340558
12-1230
The Whaleback
Upper Patch Rd and Bear Valley Rd
Coal Township, PA 17866
40.768703 - 76.588453
Update 3/9/14
So now that we are less than a week away from this, I am pretty excited about wheeling n camping n shooting. My plans are to head out from my house about 8am and get to
Cabelas in Hamburg
to do a little shopping. I am looking to meet up with anyone there and leave Cabelas about 10am to head up to
Centralia
. For anyone not meeting at Cabelas and meeting in Centralia, the entrance to the destroyed Hwy 61 is a good spot to meet at probably at 11-1130am, just in time for lunch. Cook some hot dogs in the steam vents, then do some offroad exploring for a few hours. Then once we are good with Centralia, head over to
The Whaleback
near Shamokin. About what time we should meet up there, I don't know, I'm open to suggestions, but the entrance to the Whaleback ought to be a good spot to meet, then we'll go find the camp/squatter spot. The
weather
should be decent enough for all this, a little chilly overnight, but nothing fire won't take care of. Then come morning, we need to figure out when we would like to meet up with the non campers, same spot should be good, at the entrance to the whaleback. If anyone wants to exchange phone #'s, that would probably be helpful. OK, if anyone has input, please voice yourself. If anyone is as excited as I am, let it out. Woot