Well i just got back from Lander. Only Jonathan(45acp) and i showed up.
Funny story about that thought. So there the two of us are just chilling at a gas station when we spot a regular cab 2nd gen with a plate bumper drive by and park down the block. We decide to go investigate the truck and lo and behold its a nice truck. The owner came out right as we were leaving and we introduced ourselves and told him about TW. He new TW already he said and was just a lurker mostly! lol But after we told him about me meets im pretty sure he will be come an addict just like the rest of us haha
So Jon and i recruited someone a 2:30am lol And a good thing we did..
Turns out the weather was total shit as most of you have prolly noticed. Well it snowed up on the mountains and rained for 2 days everywhere else. So our trails were impossible to go on due to 5-7'' of snow
LAME!!
BUT..remember..we recruited John
So we call him up and he takes us out to a lower elevation area...in other words..a mud hole haha The trip literally became a mudding trip...Not really what we planned but was fun none the less! Jon is getting home later i think and has much better pics then i do, and some vids
But here are all of mine! They suck as my camera sucks..sorry lol
Also..my truck looks really odd in most these pics
i mean i know my tires are too small..but they aren't that small..i am glad i had the KM2s tho..like..WOW..
First arrival..getting outa the rain. Really wish i had a topper this weekend..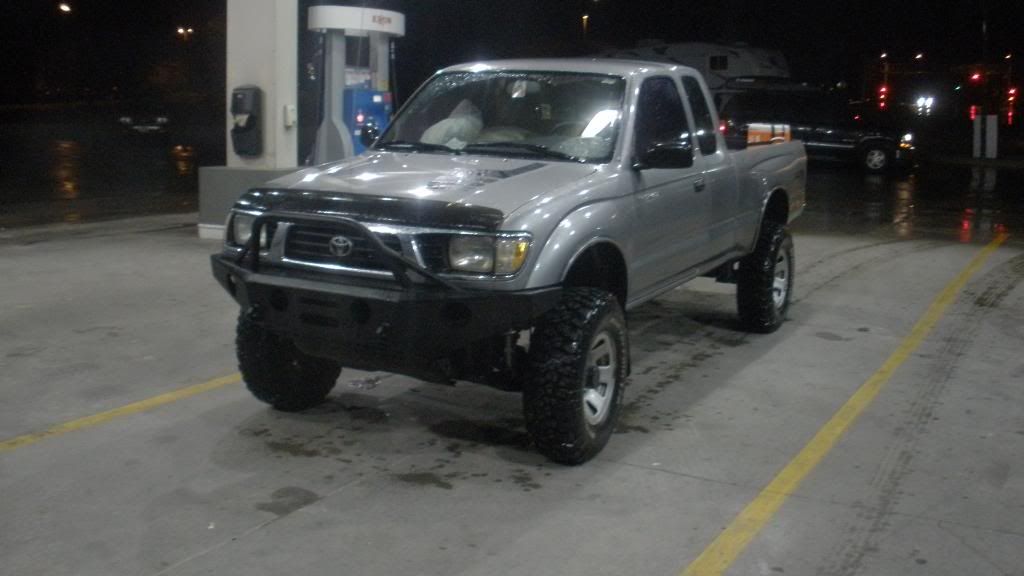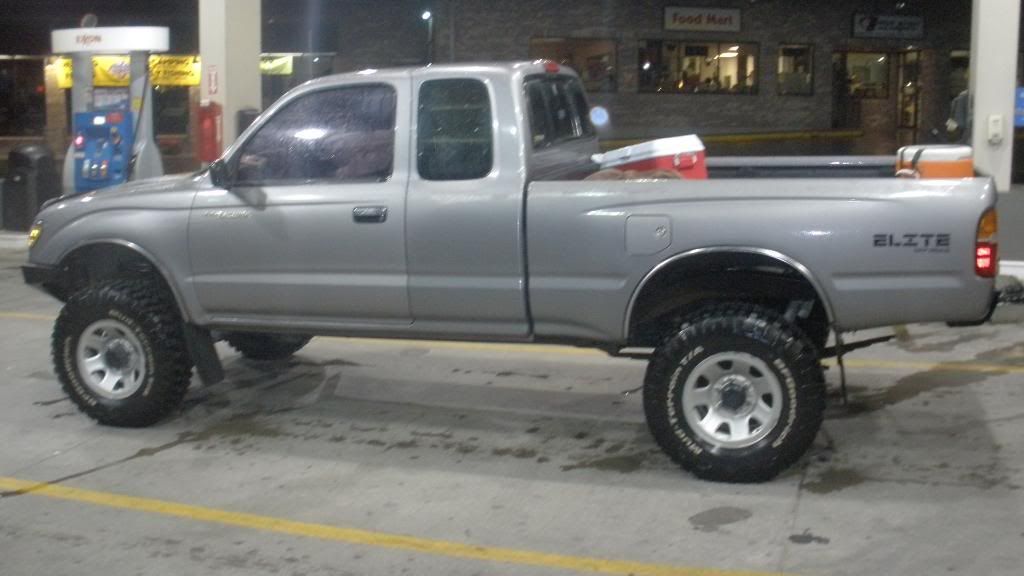 Then Jon showed up
his truck is beast!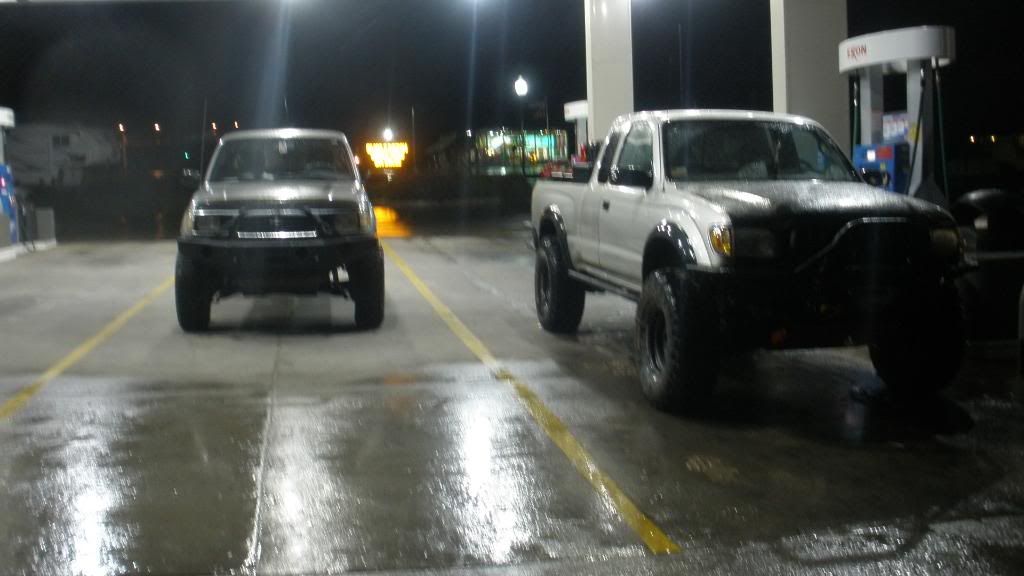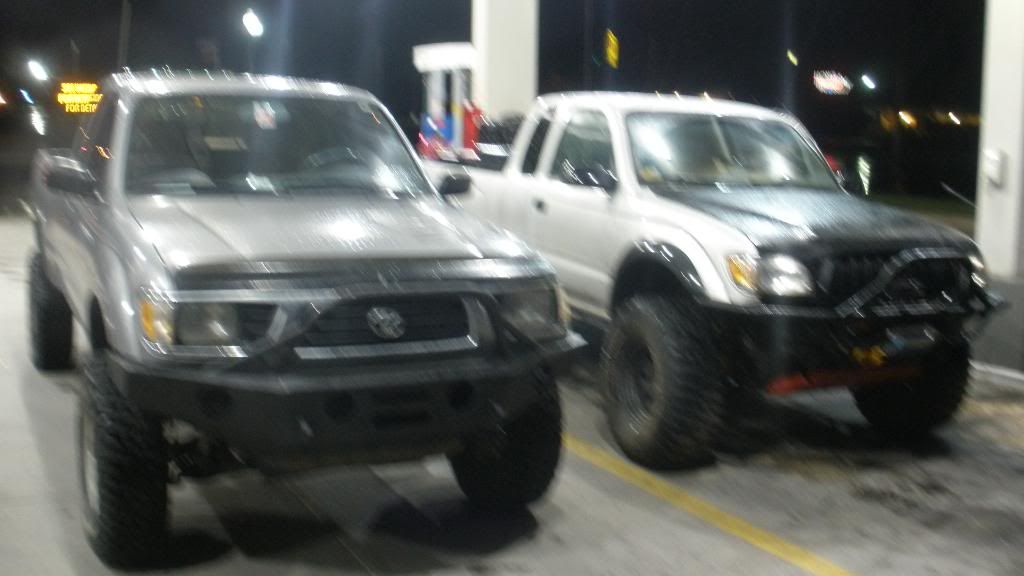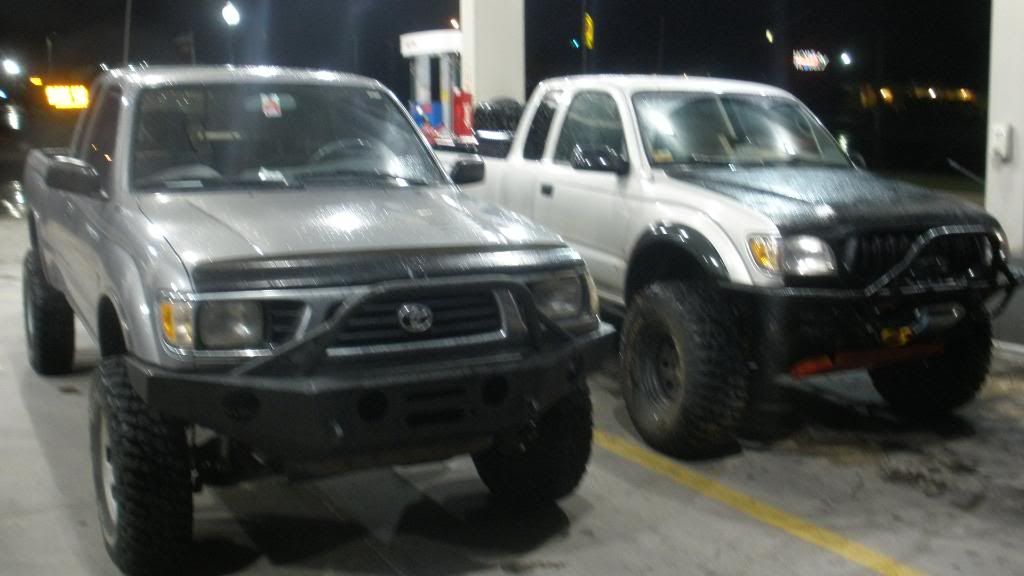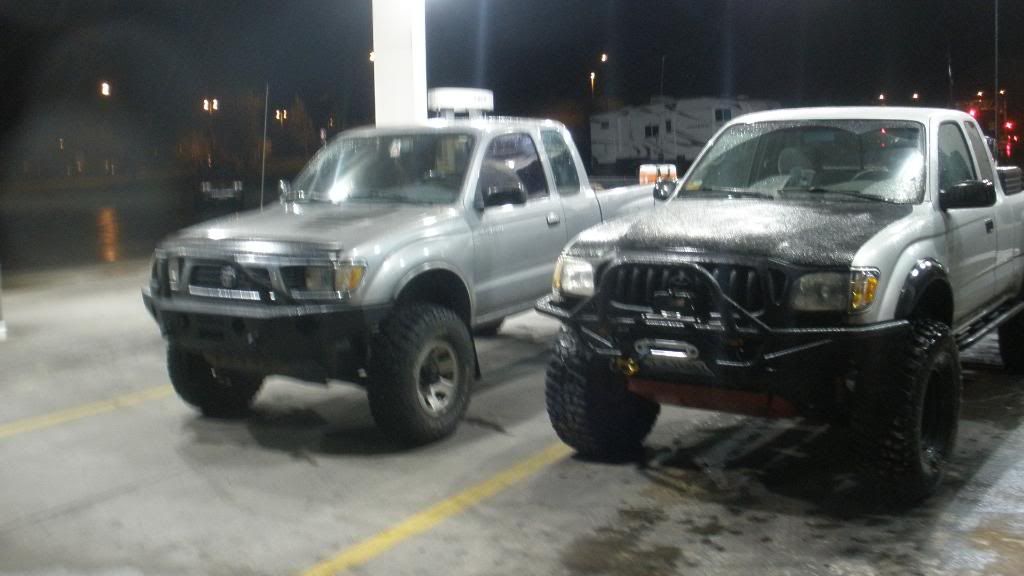 Check out how John's(new guy) lights are mounted! very clean looking. PO did it apparently..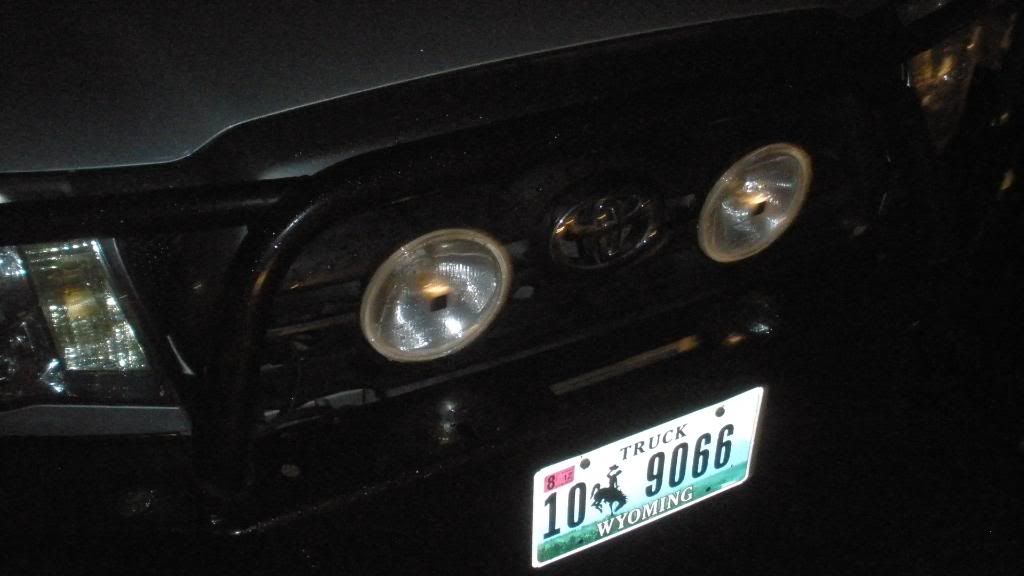 Head up the trail..
First dirt of the trip!
which turned to mud in a matter of minutes..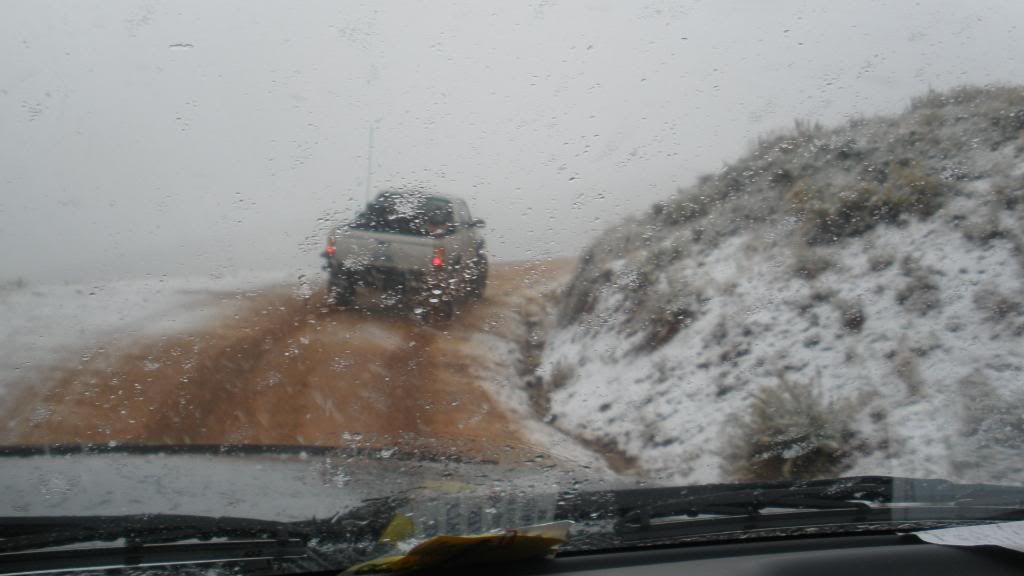 then to slush..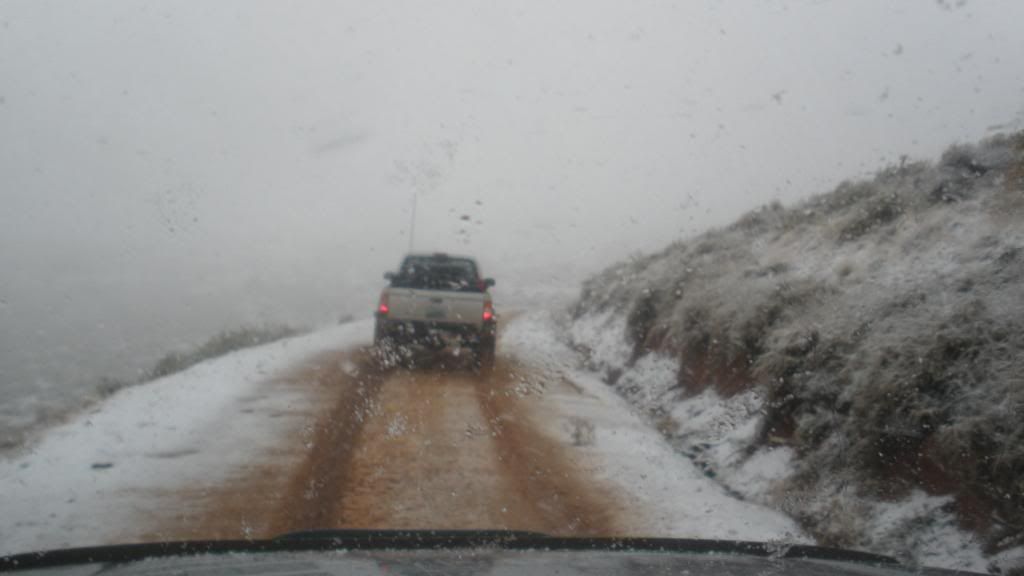 Then to snow..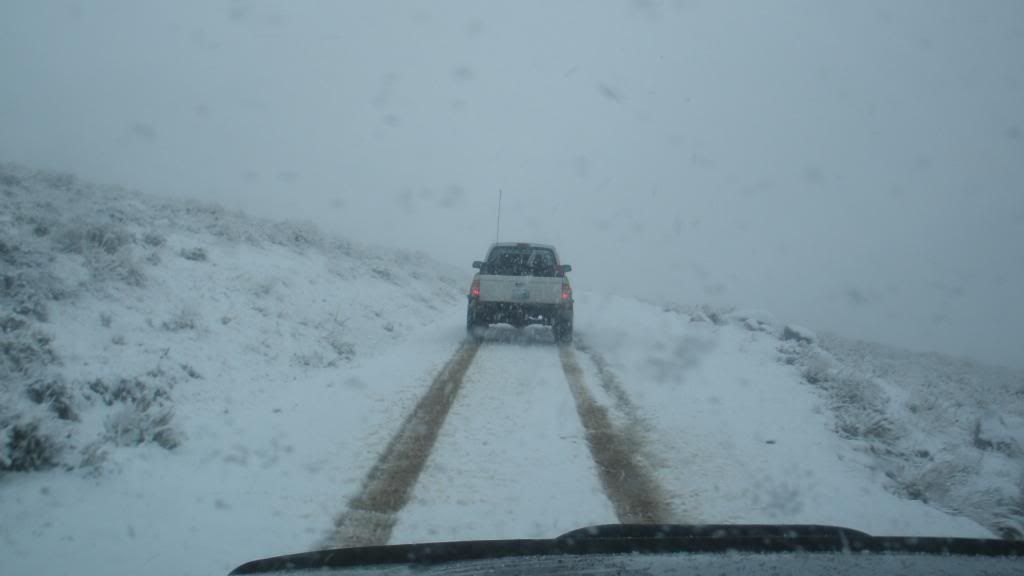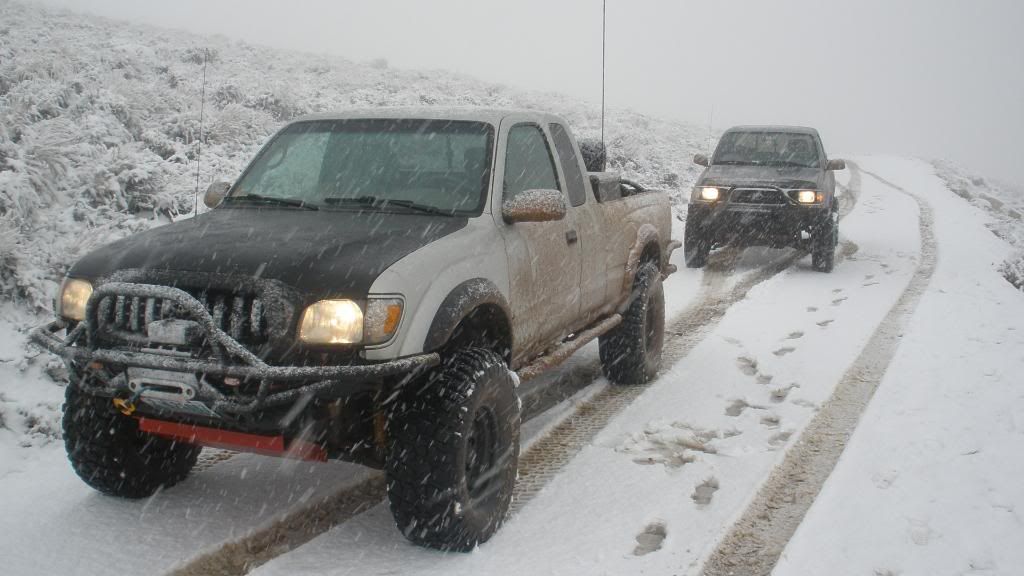 Jon actually almost got stuck when we were turning around. Sadly i dont have any pics of when we were up high and in the deep snow
sorry.
Then John met up with us for a bit but didnt have enough experience or MT tires to make it far enough to come play with us. However we are very grateful he showed us were to go!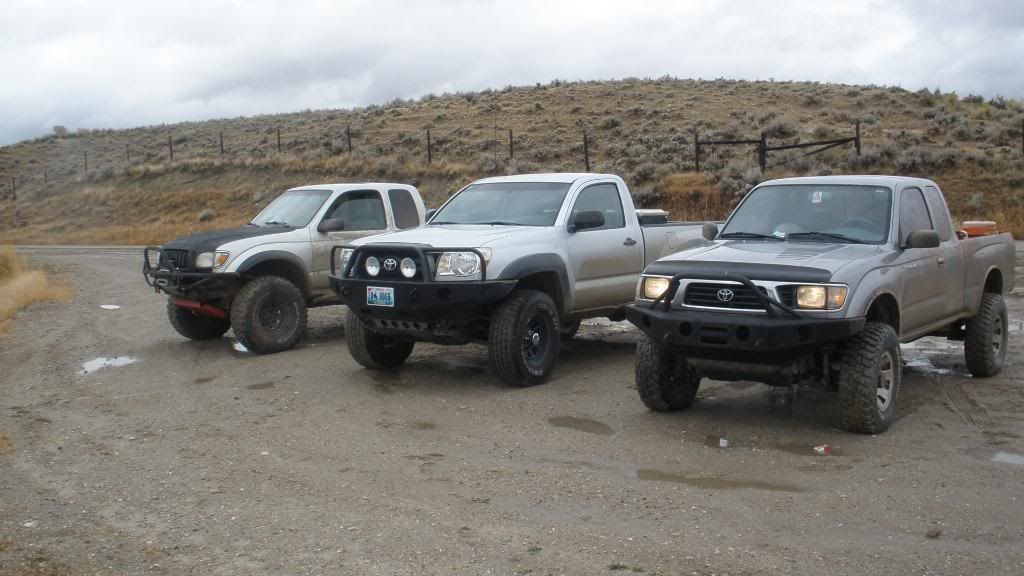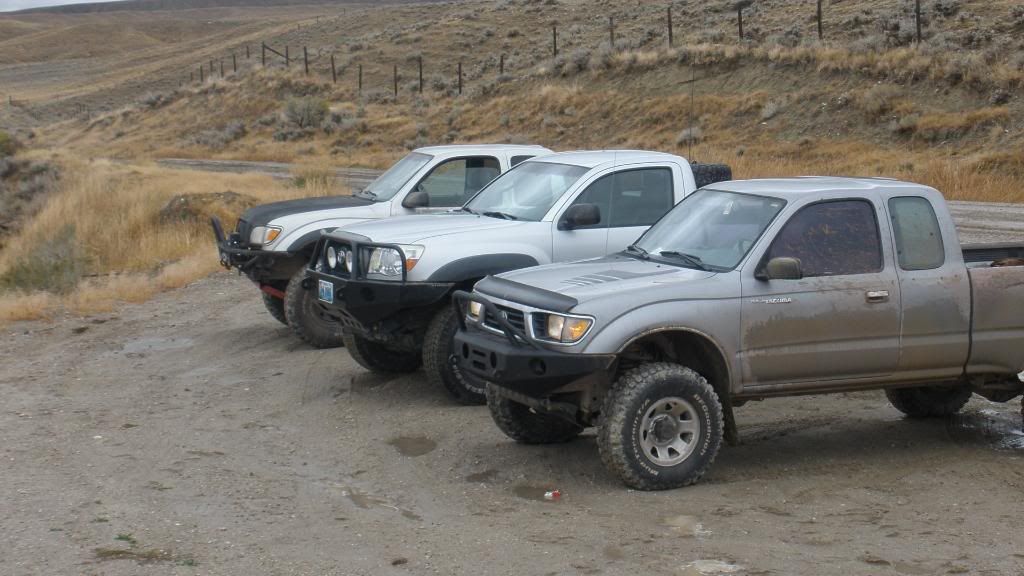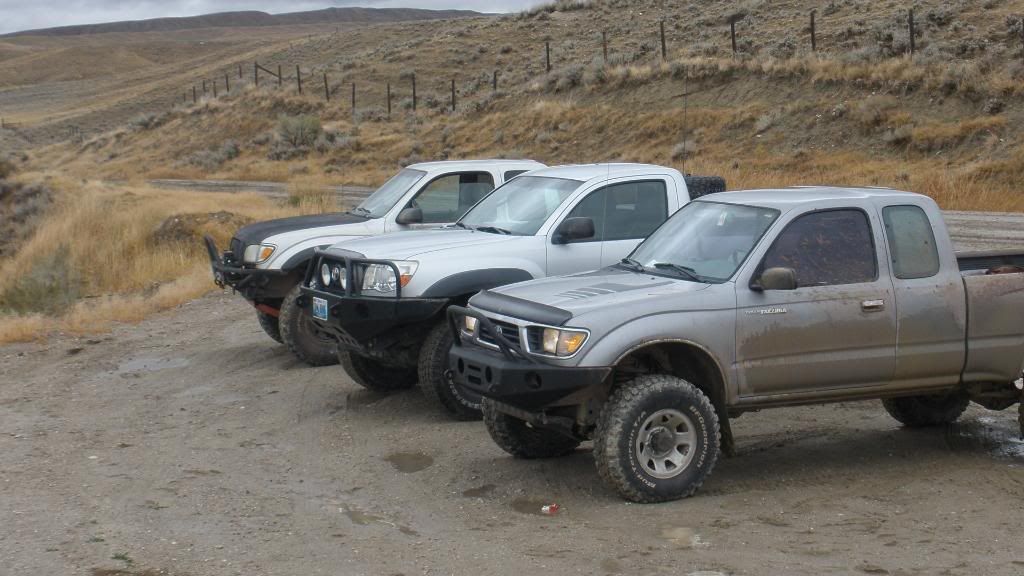 Now..we get dirty..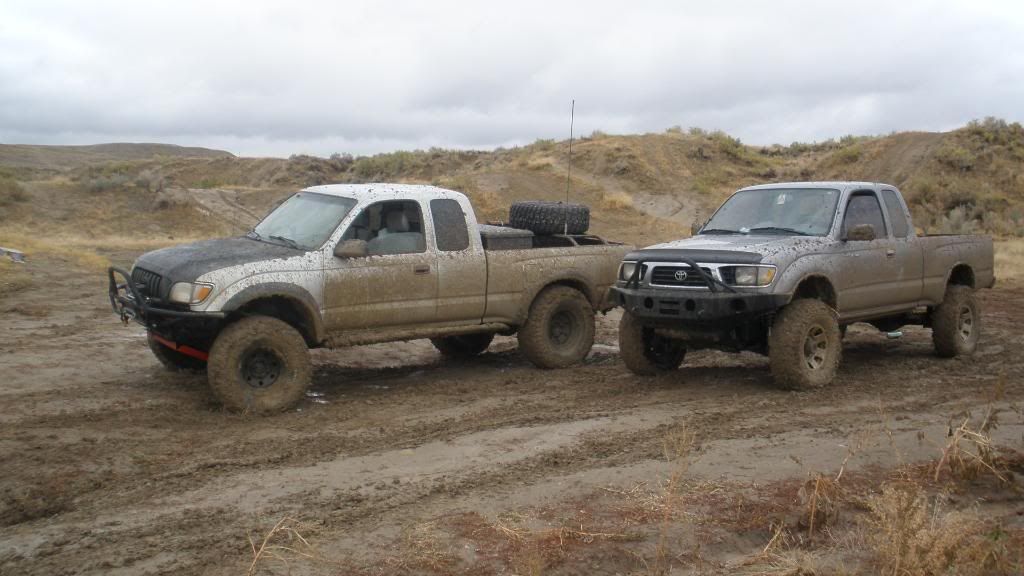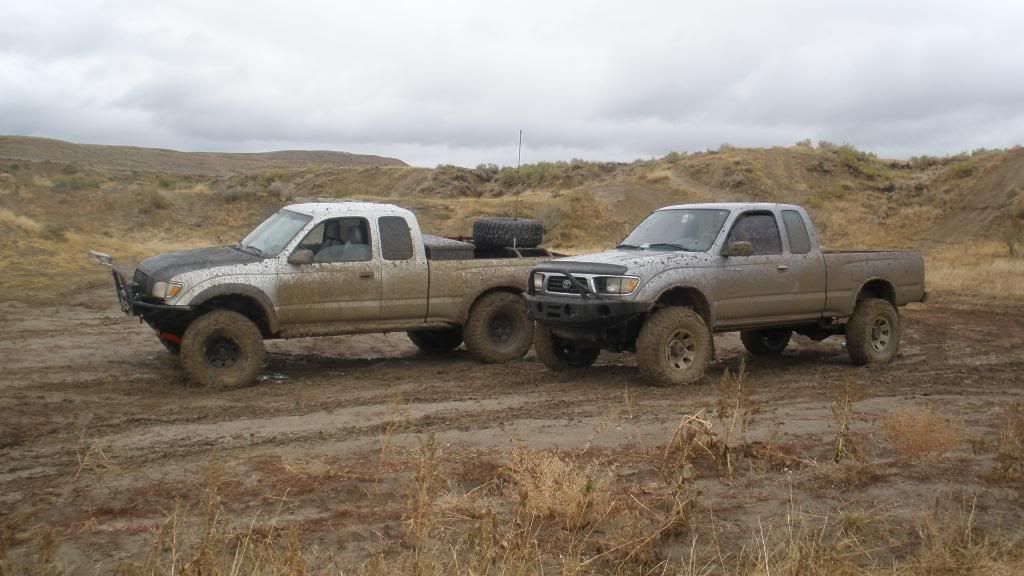 VERY dirty..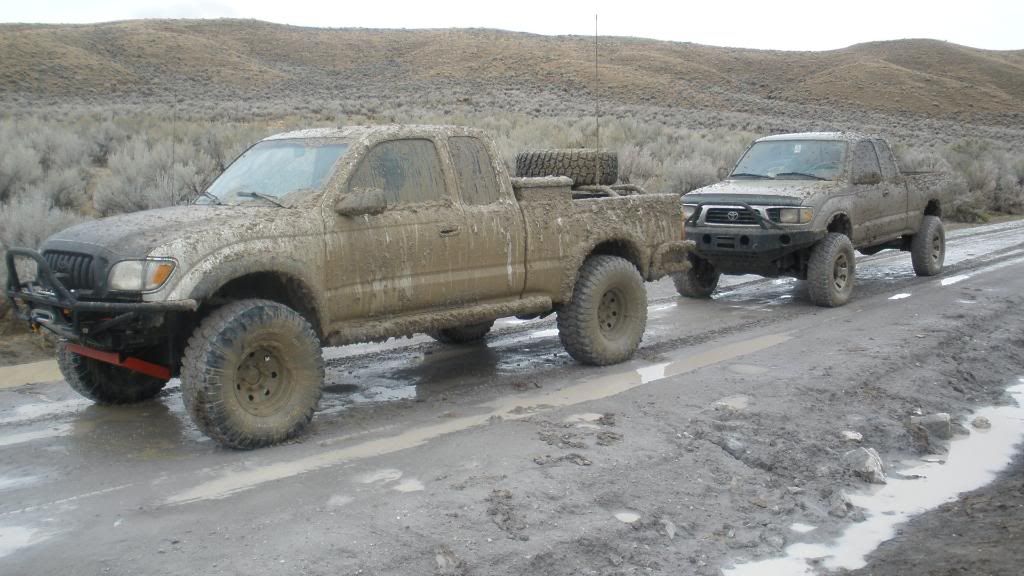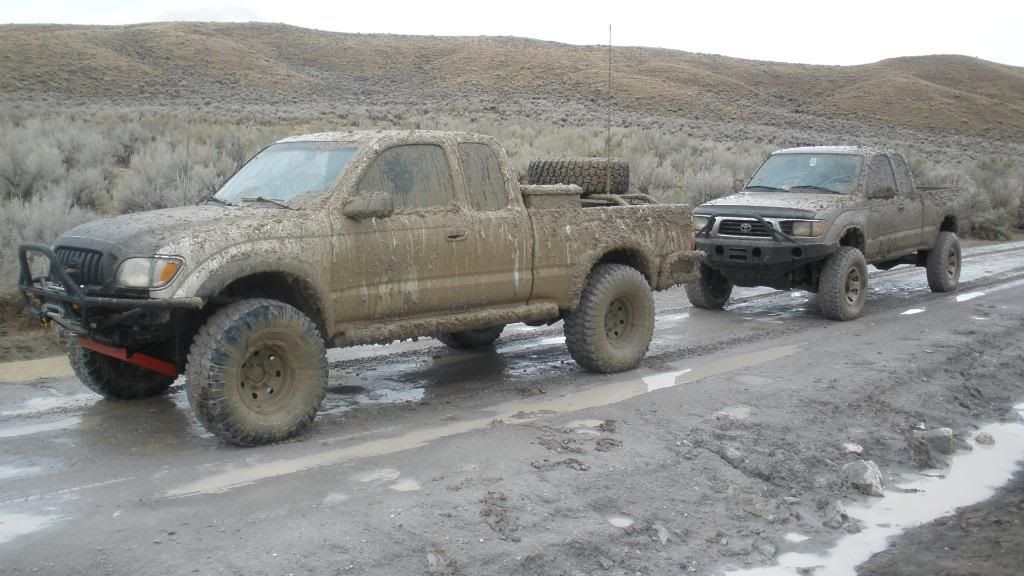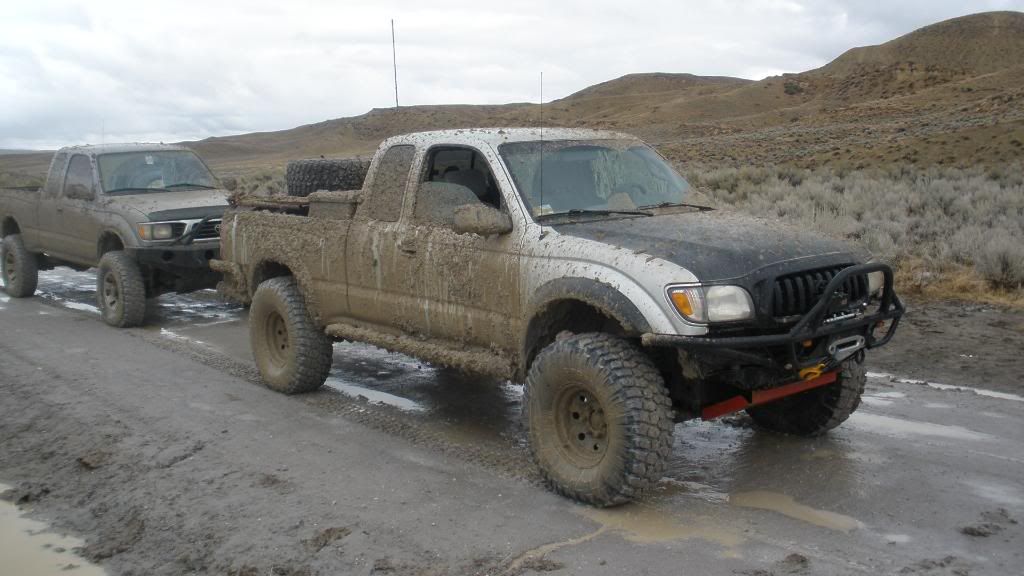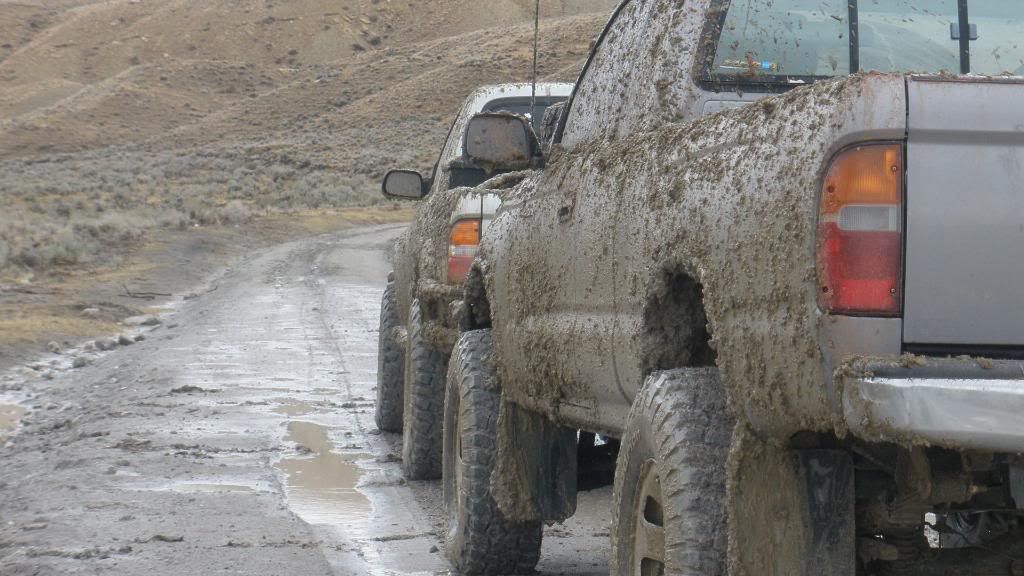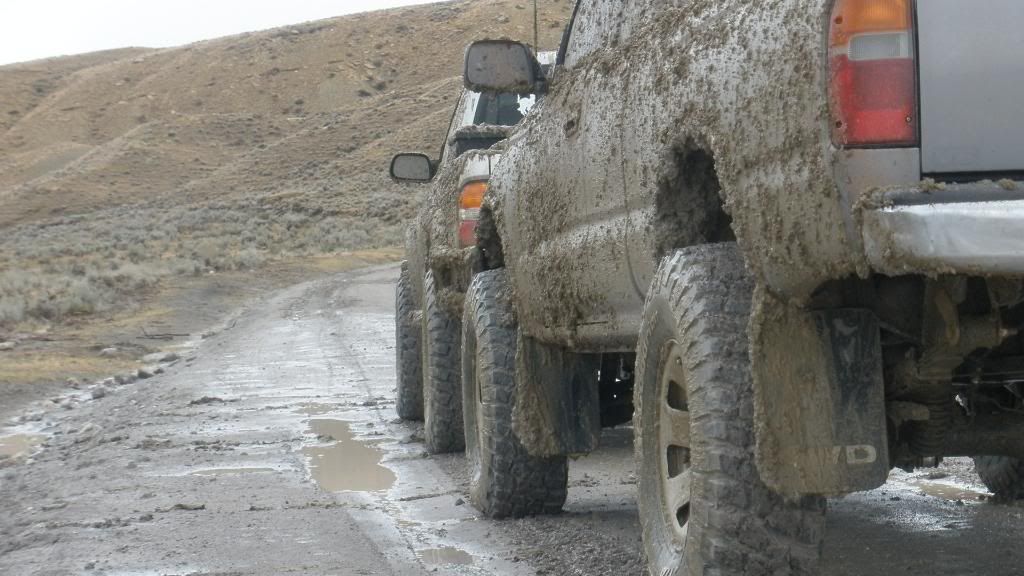 Decided to leave the trucks for a bit a hike around.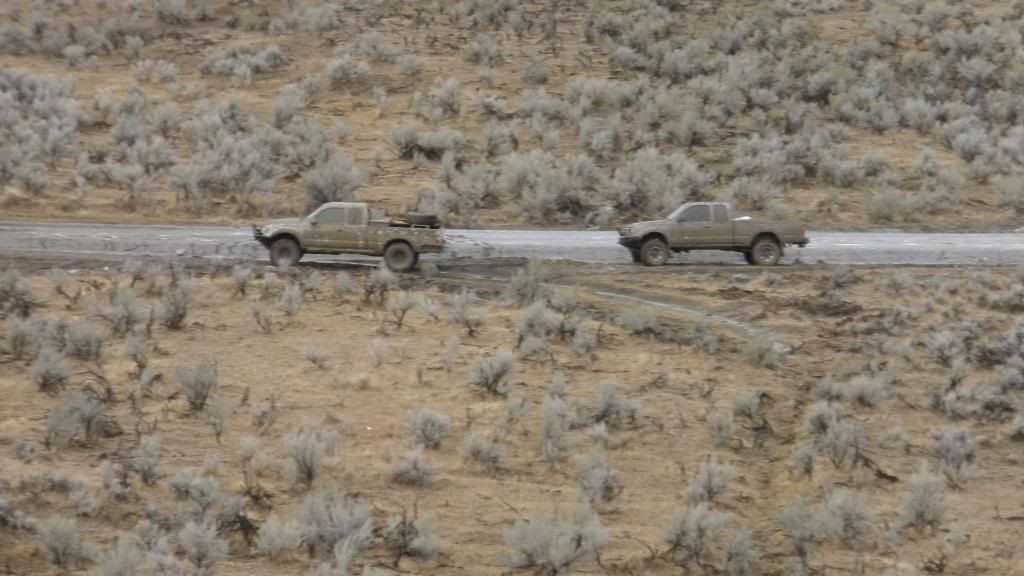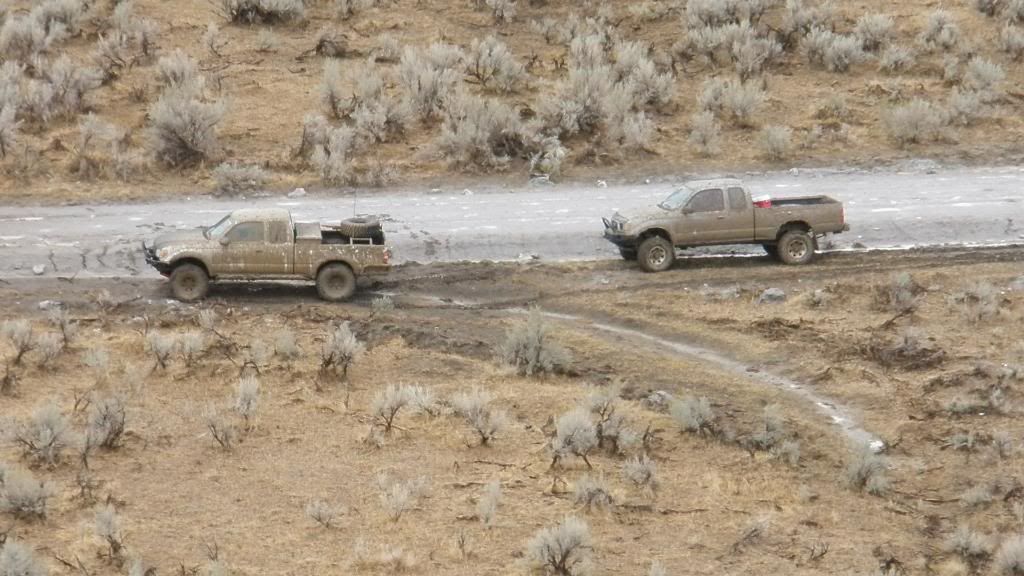 Still over cast..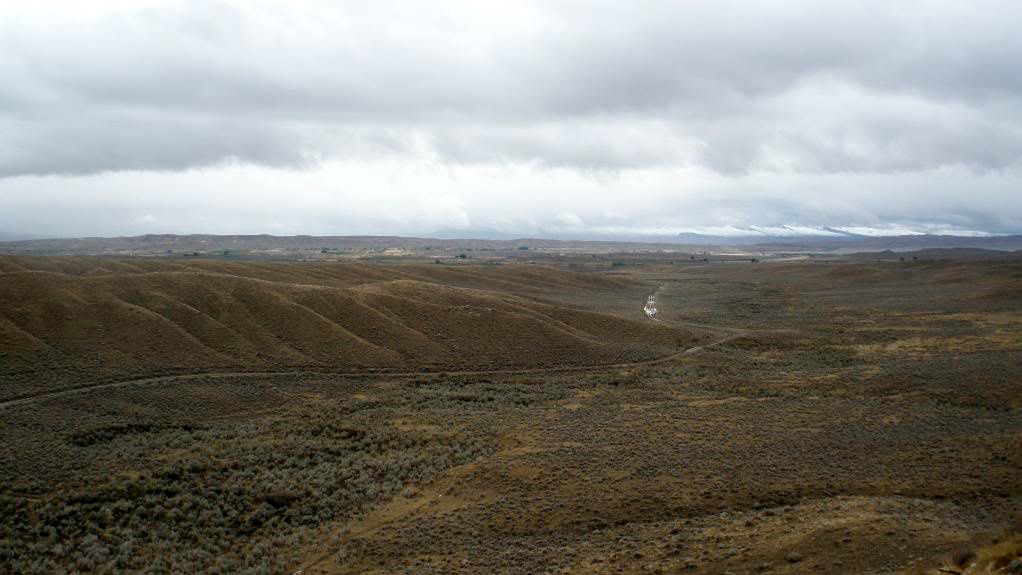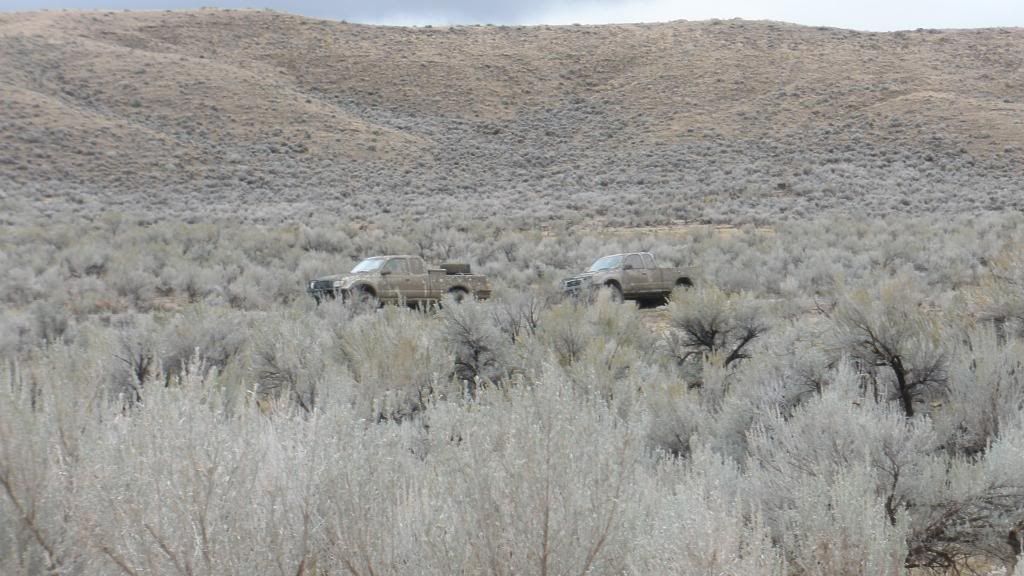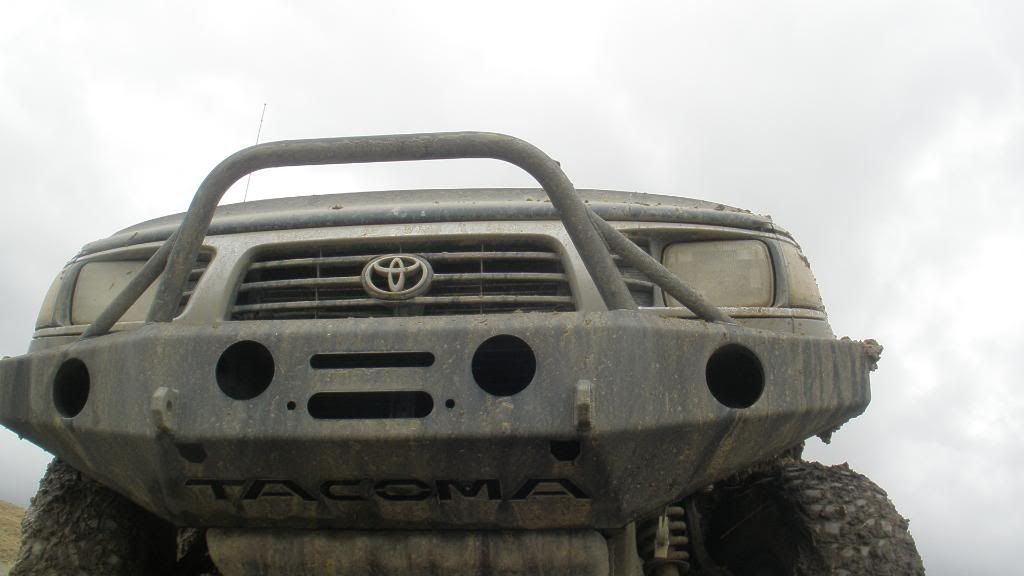 This place was SO cool! Amazing colors in the dirt.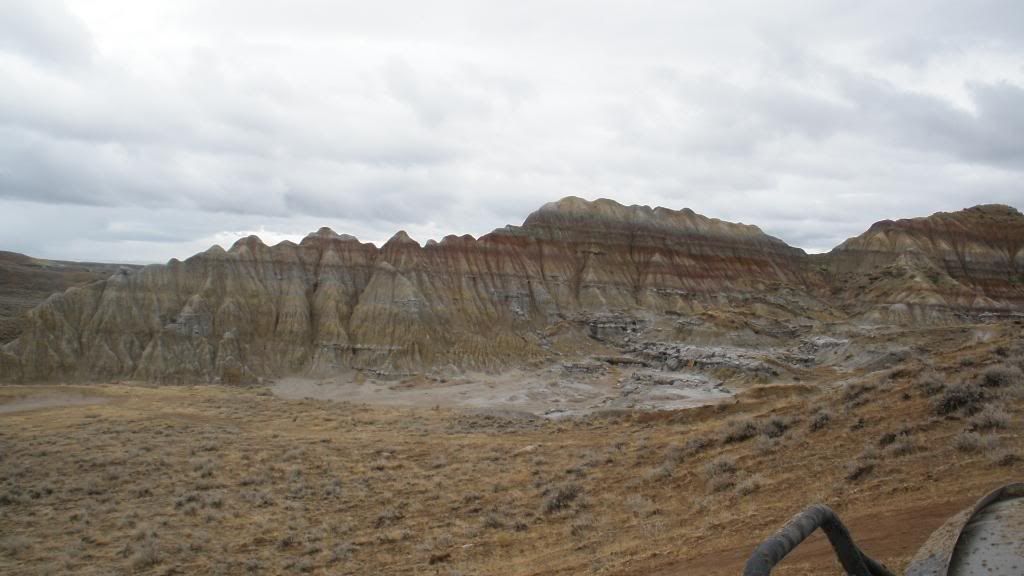 So..we had to go check it out..duh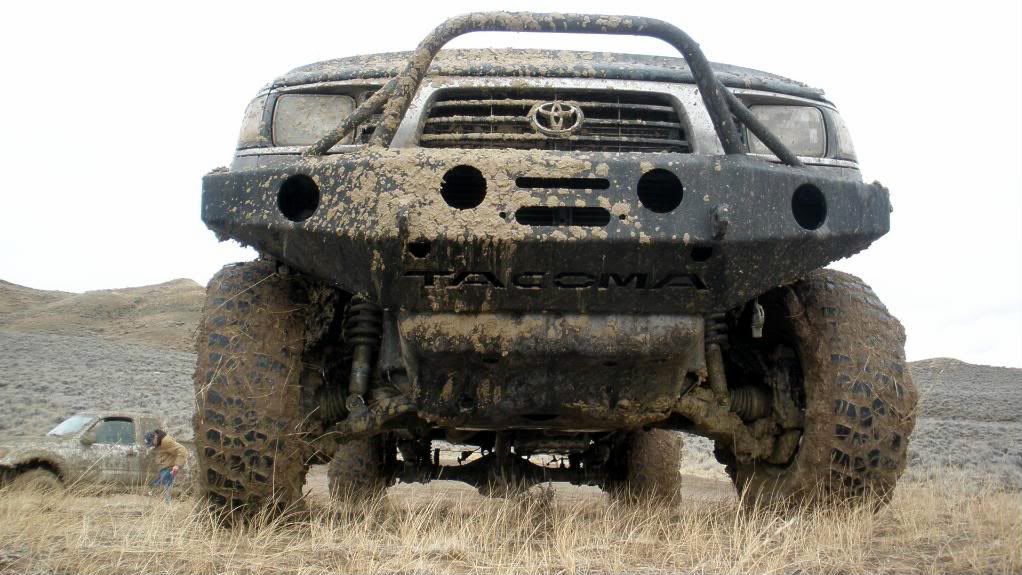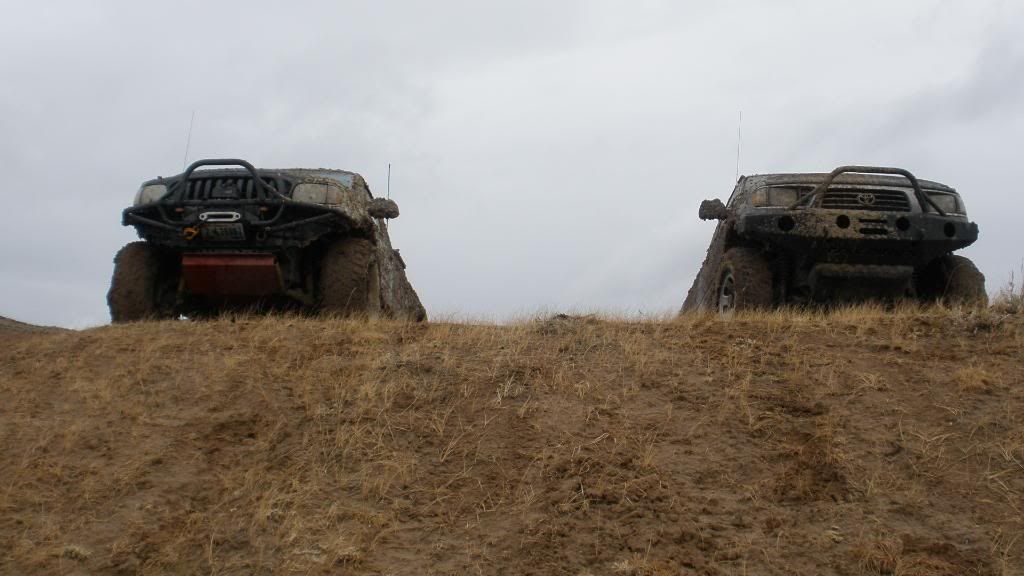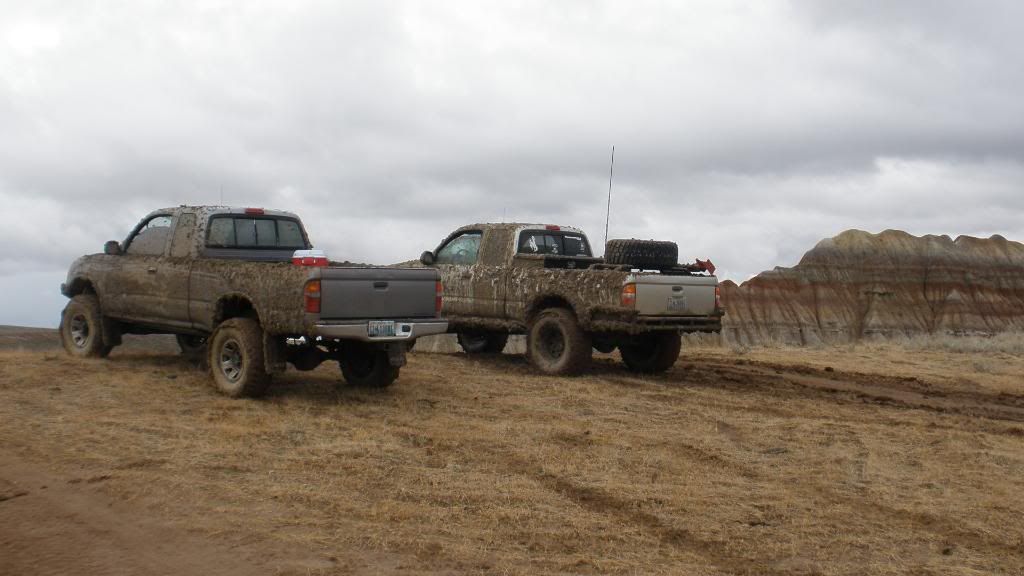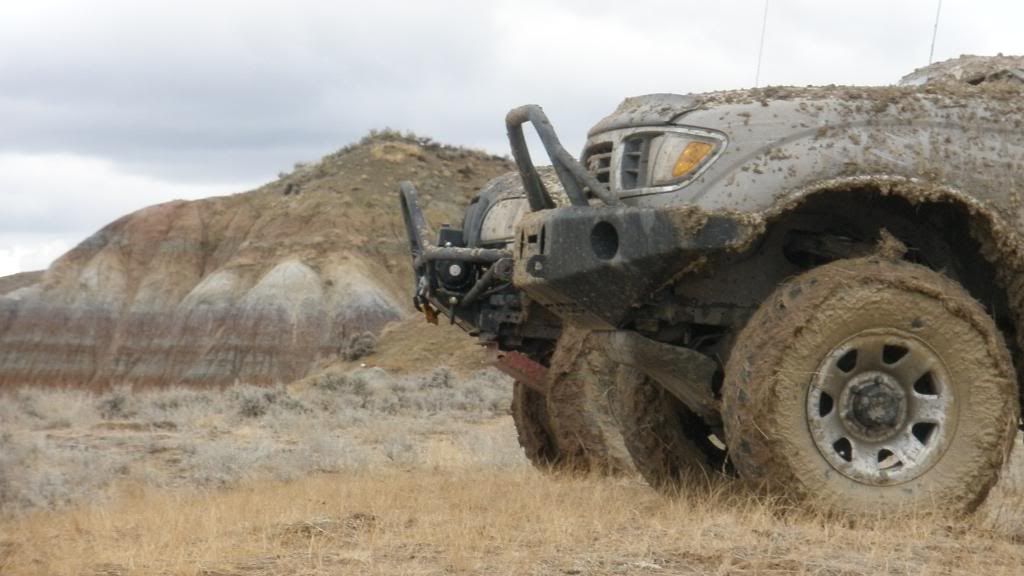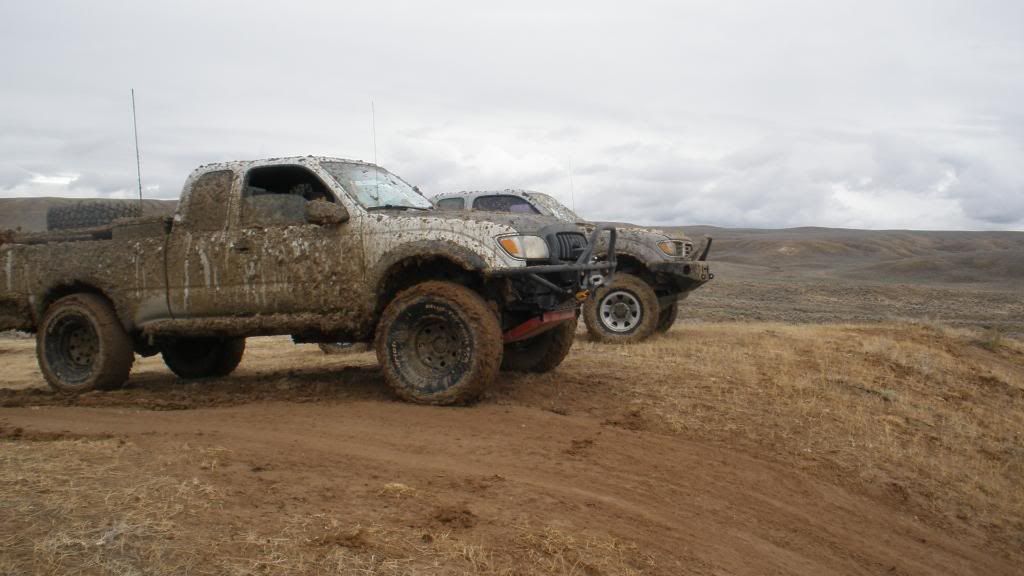 screw you Jon! Thanks for the mud on the wind shield!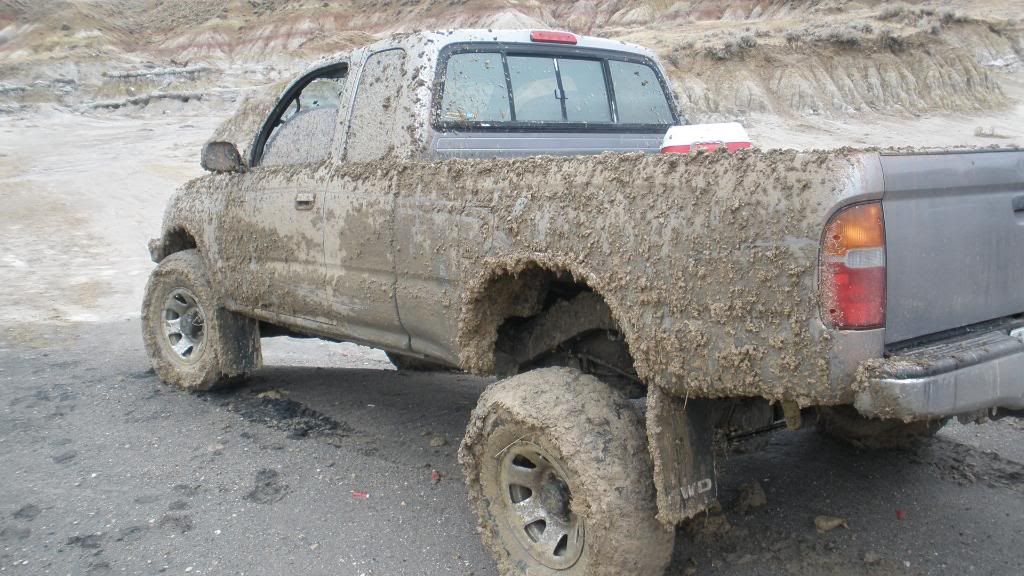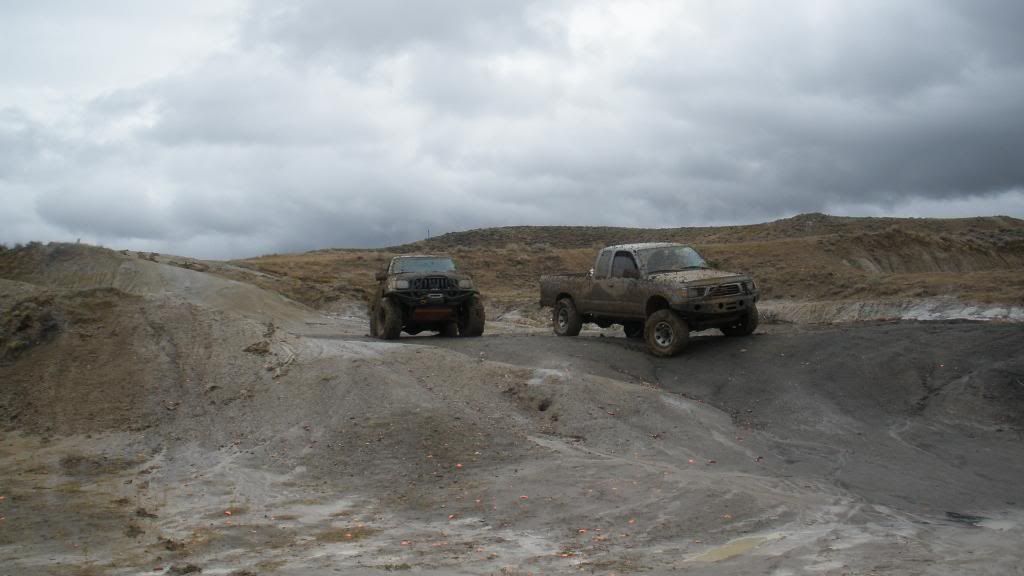 So pretty..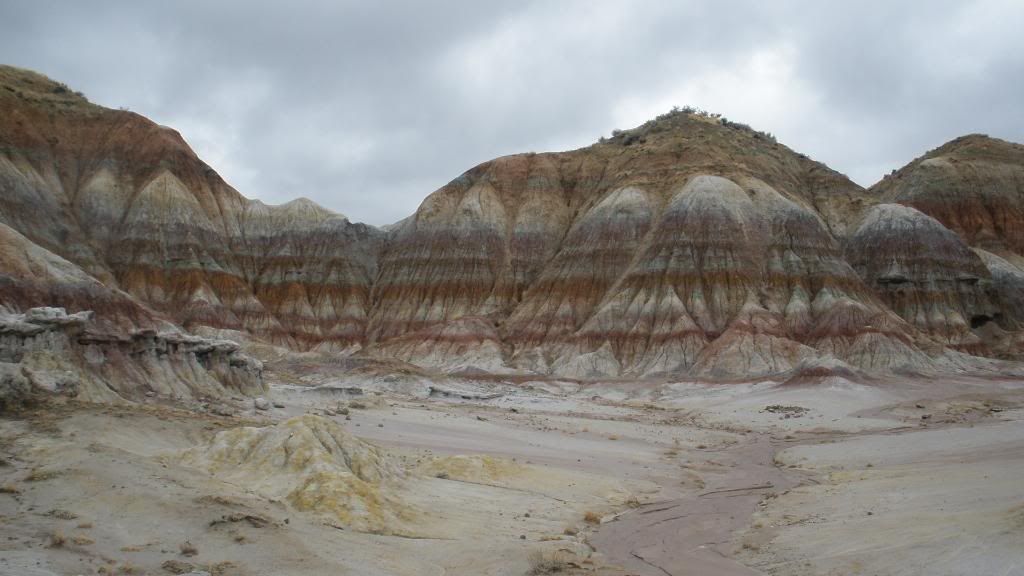 hello trucks!
can't believe i made it up the hill..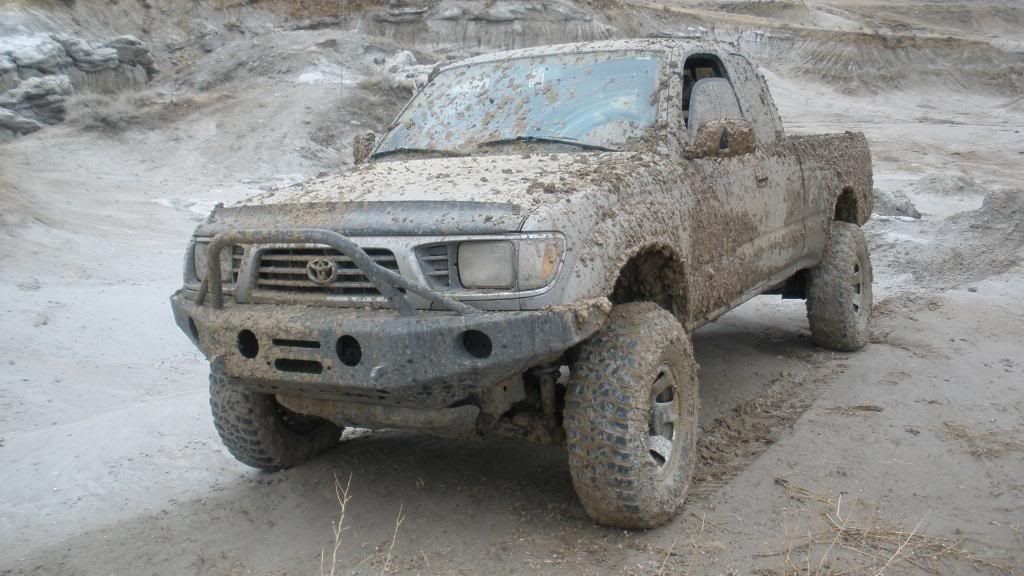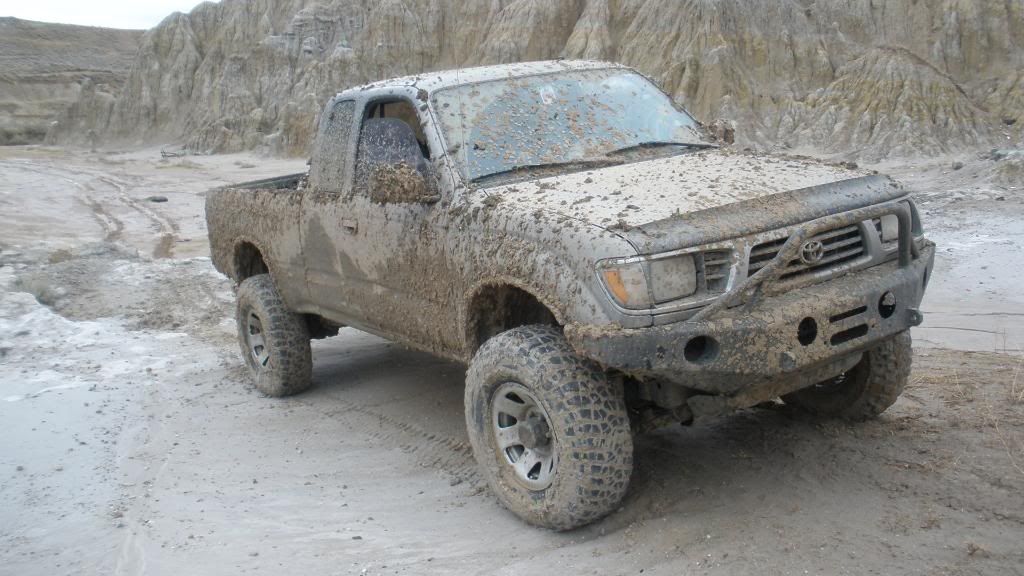 After the madness with Jon's truck..was crazy.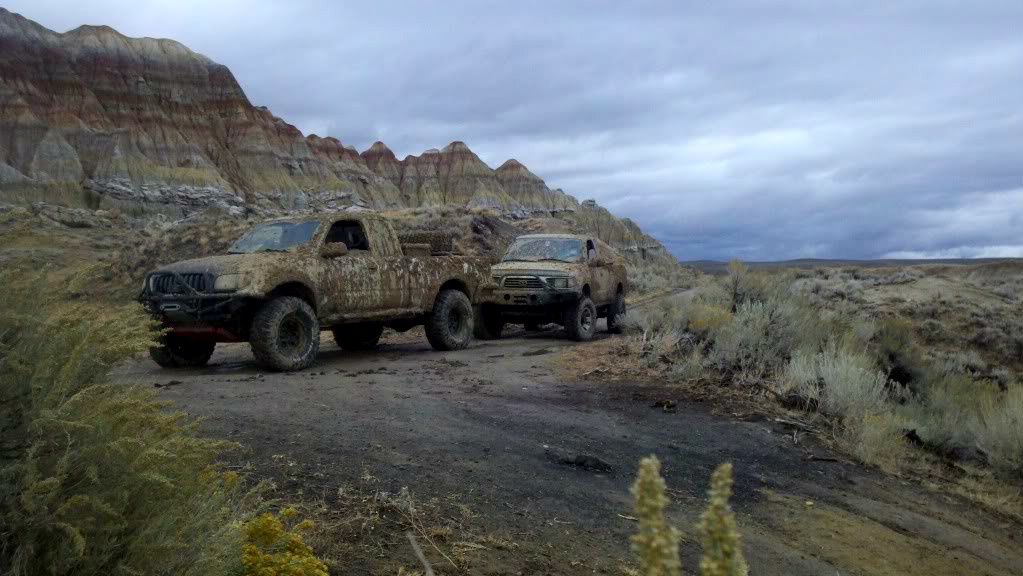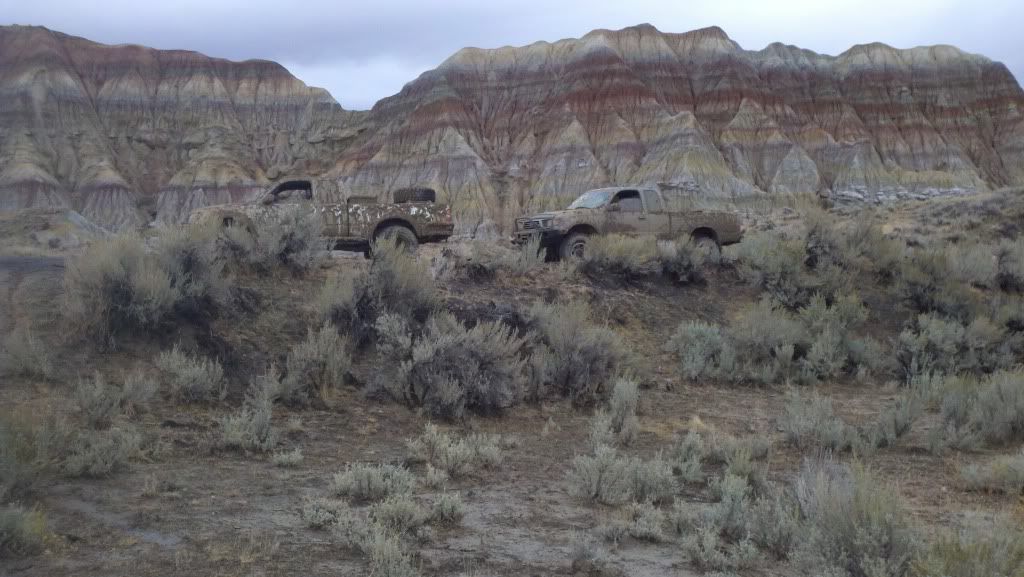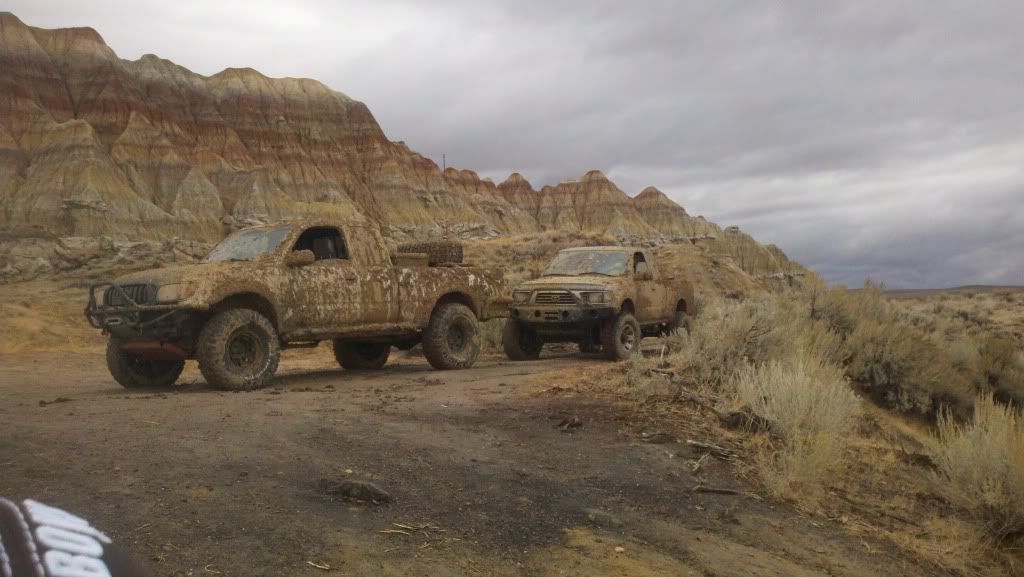 and the aftermath..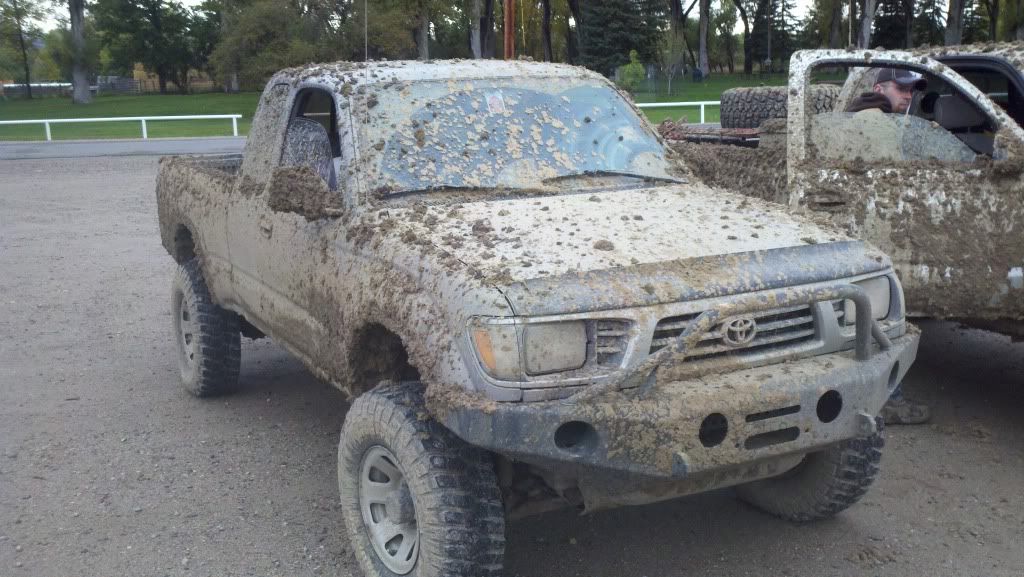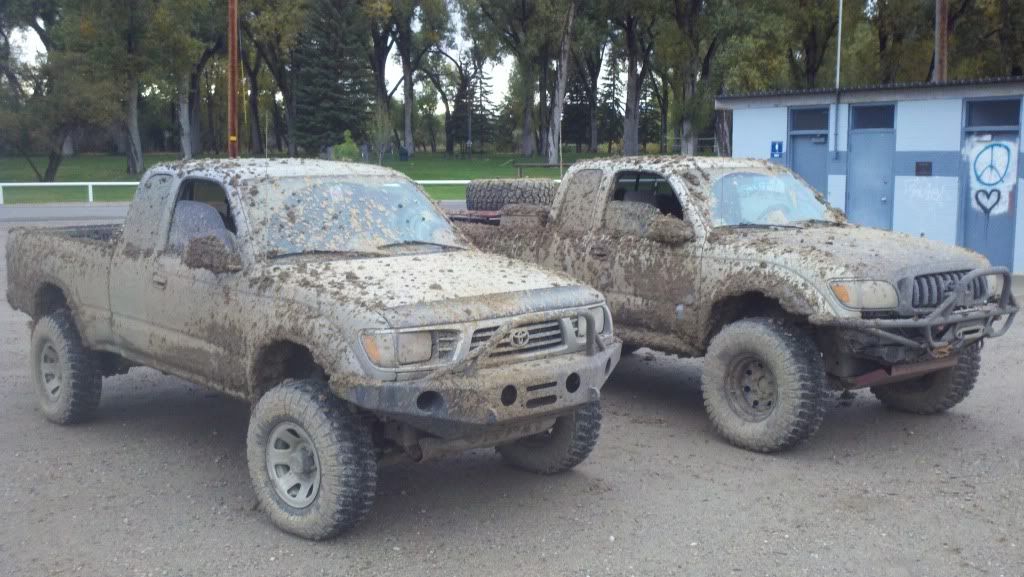 gonna be a bitch to clean..
Jon will have way more pic that are MUCH better as well as some vids of my hill climb and some crazy stunts by him!
We are already planning on going back in the summer when its warm to hit the Shoshone Trail and another couple. We hope more people will come!
Your turn Jon.