Quote:
Originally Posted by
northwesttaco
Hey everyone I haven't been on in a long time. School and a Hawaiian vacation takes my time up. Although finally found some free time so I Went up forrest service road 9020 (off of i90) and then to the fireman's academy and found a few roads off of there in the Snoqualmie Forest this weekend. The one picture not of my truck is an elk that we found on a power line road by the academy. Hard to see it but only had a few seconds to whip out the phone
you went to one of my fav spots. :-)
the first pic of the pathfinder in my sig is from one of this higher up roads... can't get there anymore due to washouts.
edit.. I found a matching pic to your location on the middle pic from when my brother came to visit with his 10 taco. exact same location. :-)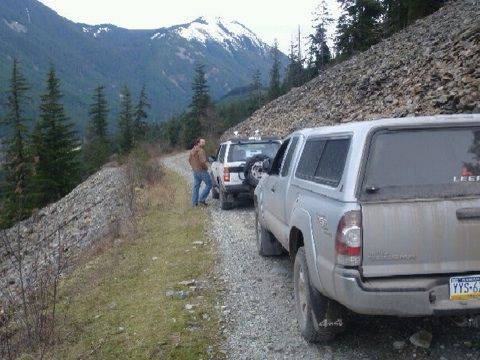 also, were you on I5 around 4:40 tray just a hair south of seattle? saw your rig.. now that i see your pics I recognize the truck.