I tried to get one going last spring, but it never really happened as a lot of guys couldnt make the proposed dates, hopefully we can get it together this year!...
Hey all you PNW guys, I really want to get a bunch of us Oregon and Washington folks together for a weekend 4wheel trip and camping! Whoever can make it. I was thinking some good ol' 4wheeling and camping in the Tillamook State Forest would be good, maybe meet friday night after work and head home whenever everyone wants on sunday. Let me know what date ranges are good, i should be free whenever as I'll probably be self employed.
Date of the event: weekend of June 25th-27th!
Off road stickers (only $10 for 2yrs) and a fire extinguisher is required for each rig running trails!
To those who are planning to come, check out this 4-wheel checklist of some things to bring and check on your truck beforehand:

http://www.tacomaworld.com/forum/off...gear-list.html
Here is the official map of the Tillamook State forest trail system for those that have never been, or never heard of it:
http://www.oregon.gov/ODF/TSF/docs/0...HVGuidemap.pdf
Members attending:
1. RelentlessTaco
2. Timicha and brother Russel? (Russelzilla)
3. Snowgod06
4. Poketaco
5. (bailed)
6. Chickenmunga
7. Motive
8. 4ari TRD and friend
9. (bailed)
10. (bailed)
11. (bailed)
12. All.on.black
13. Chanes8cwu
14. Justin723
For those interested in coming, but dont know where the TSF is at, it is located at point "A" in the GoogleMaps screenshot, here:
Also, to those that are attending, know that due to the densely forested nature of the TSF, it is possible to easily dent a bedside, bumper, fender, etc or dent in a door or rocker panel on a boulder if you dont have trail armor and if care is not taken on some of the trails. I will help assist with spotting for members to get through the tight spots, but just be aware that navigating some of the trails will require careful control of throttle, brakes, and steering to make it through unscathed. I've made it though most trails several times and never had a problem, but I offroad quite regularly and have a good feel for my truck and what it (and I) can handle. Make sure you dont get in over your head! If you become uncomfortable navigating your truck though a section, having another member drive your truck through may be a hit to your ego, but it could be for the best!
Bumpers, rock sliders, and strong under-body skid plates are recommended but with careful driving they arent a complete necessity. A 3" lift is probably required to keep from easily hitting your rocker panels on boulders in some trails.
Here are a few pics of the trails from when Mike and I went for a day back in December: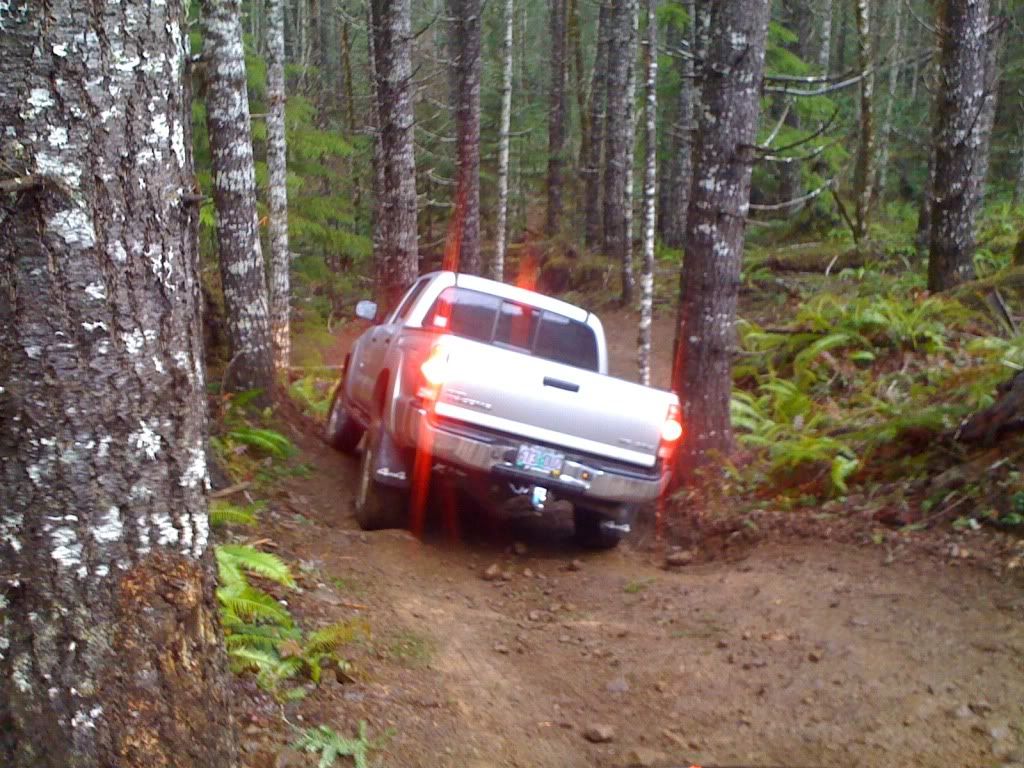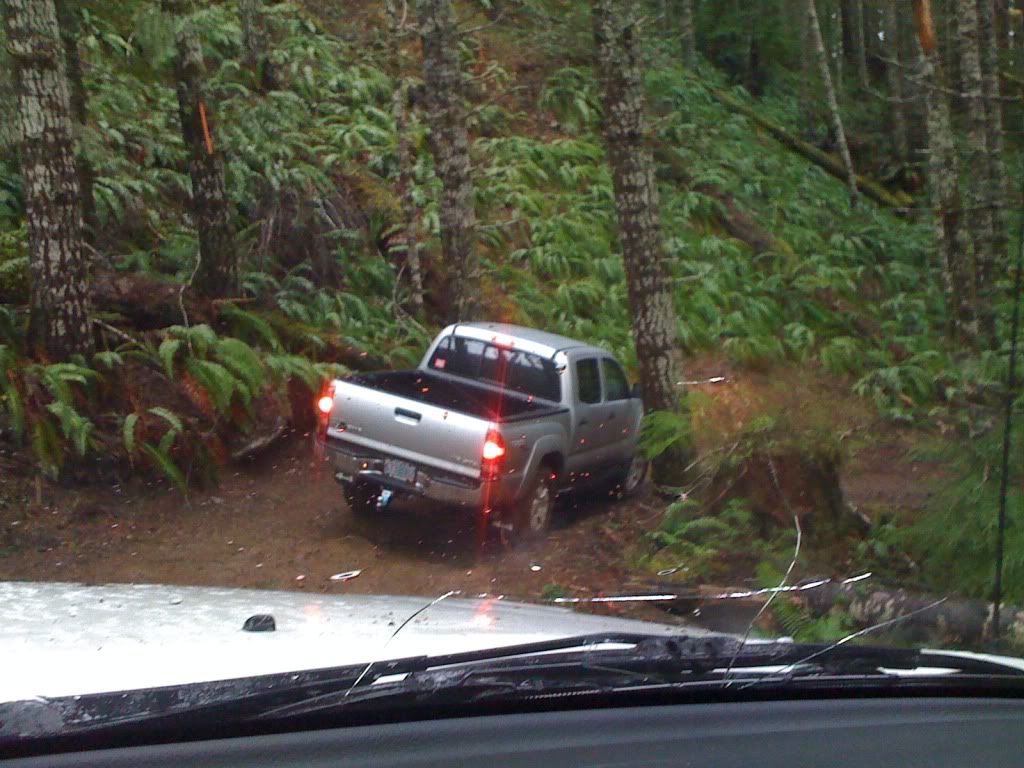 No body damage occured, though our rock sliders did take their share of hits along the way and mike dented up his front skid plate a bit.