Posting it here cause I'm too lazy to ship or items too big to ship:
All items are located in Oakland or Hayward. Will update with other items I find as I'm trying to clean out the garage.
VIAIR 1007 Constant Duty On Board Air System. $320
Link to
Amazon
:
http://www.amazon.com/VIAIR-Constant...ds=Viair+10007
You Get everything included there + extra fittings needed to make the system actually work on a vehicle. I've had it a couple months now, but going a different route.
Pelican Case: I have 1, ( it is beat up, I bought them from the other thread on here, but friend flaked so I need to sell the spare. ) asking what I paid: $100.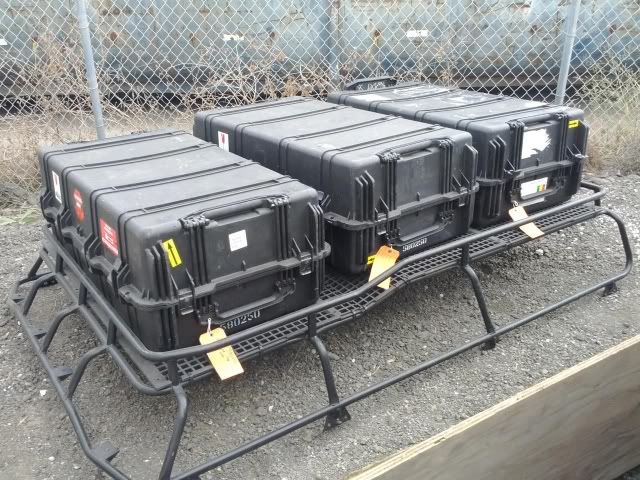 Hitch Haul Cargo Carrier $130
1.5" / 2" Hitch adapters, supports 400lbs.
-Includes Side Railing
-Includes Cargo Net
-includes 3 Bike Carrier
Looks like this:
With this too:
NEW CARB version $40
81mm Mortar USGI Ammo Can $25

FREE Stuff:
Random Carbon Fiber 3m Pieces, for 05+ Tacoma
NEW ARKON Vent Mount for TOMTOM GPS w/ Easy Port