Massive Pic heavy thread here...
May 14-16 Gold Lake 4x4 Camping trip.
Headed out to Lakes basin with the Wife and Hound dog for a 4x4/camp/fish trip. We drove out through Downieville and Sierra City, taking the Sierra Buttes Trail, up and over to the Gold Lakes Trail, and down into Gold Lake 4x4 Campground.
Had tons of fun, wheeled pretty hard (for my taste, more importantly for my 6 month pregnant wife's taste
)
Here's a ton of pics from the trip...
Set off from Sierra City on the Sierra Buttes Trail. Beautiful 75 degree weather and great views!
Hitting the road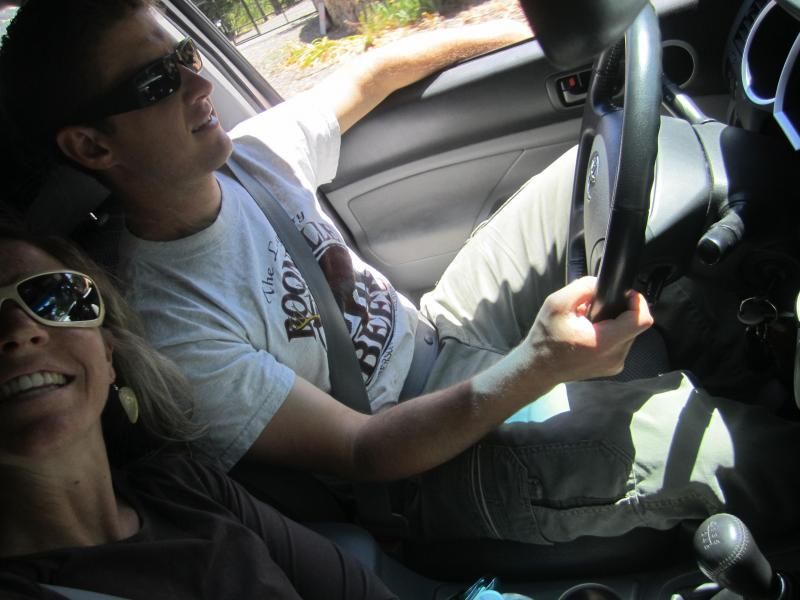 Finally on the Dirt! Stoked!
Great views of the road below.
And the Trail ahead…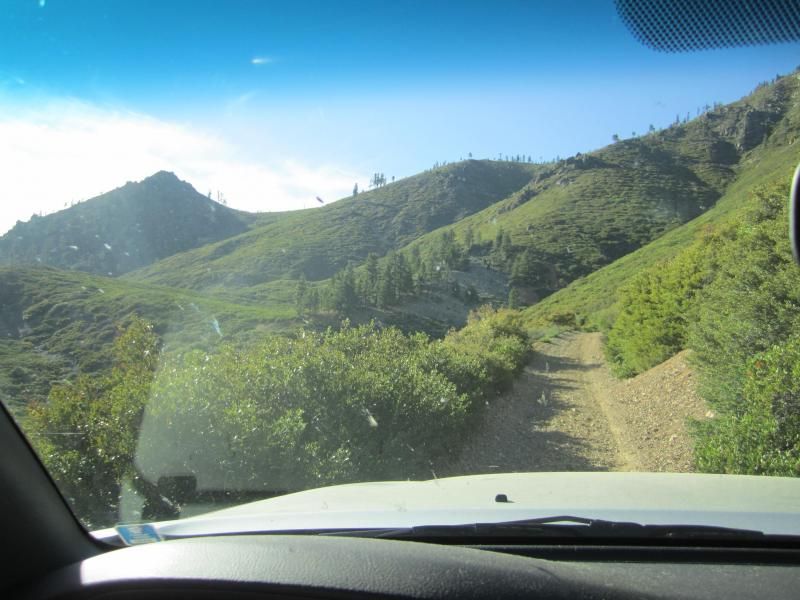 LOVE this book! Wifey doing the navigating… #backcountry adventures
Sketchy tight spot. Boulder had rolled into the roadway, leaving EXACTLY a Tacoma-width track… Wifey was NOT happy about this section of trail. Its hard to see in the photo, but that's a 500 ft drop on the driver's side… Thankfully she's a good spotter, and we snuck by. Rubbed the sliders a tad bit on the rock, but made it through safely
Hitting the Pacific Crest Trail!
Awesome views!
I take lots of pics of my truck…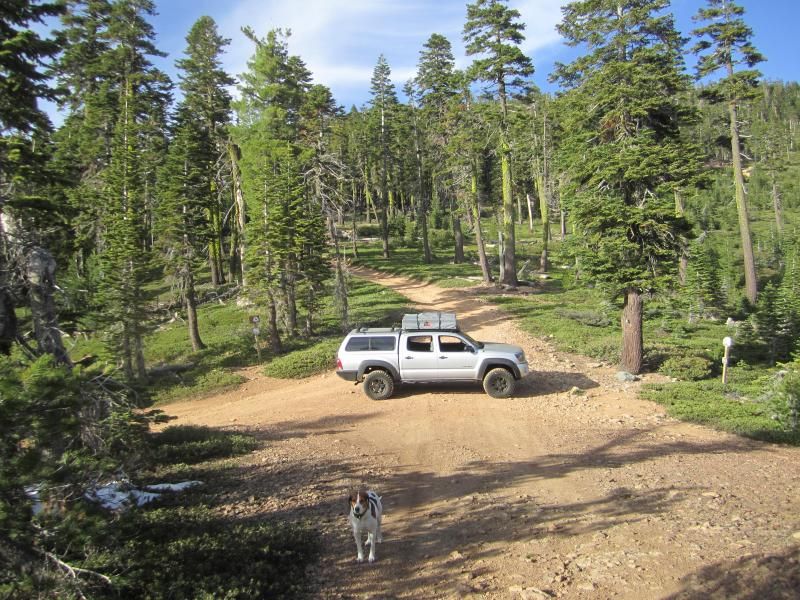 Hit some snow… More to follow on that note.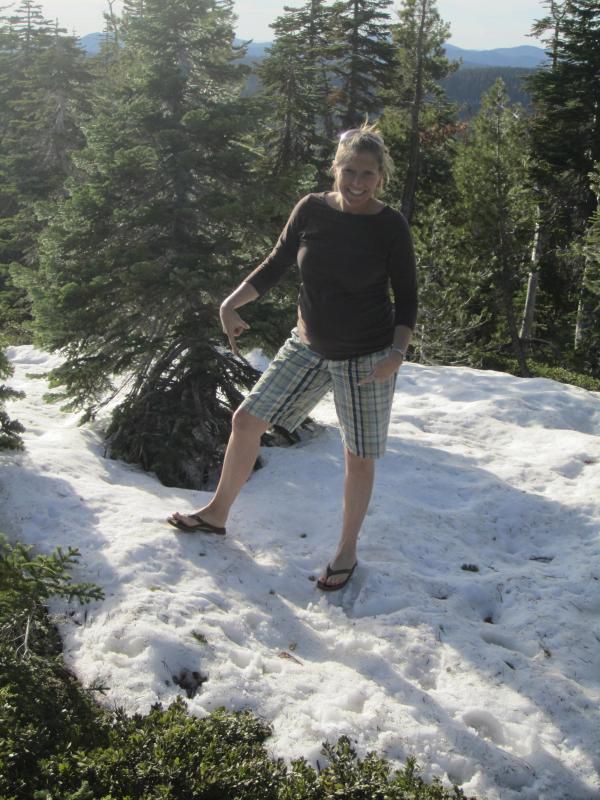 Tried to head up to the Sierra Buttes fire lookout, but ran across a huge downed tree blocking the trail. (note to self, add chainsaw to kit…) Had to turn around in a tight spot… some teeter totter action…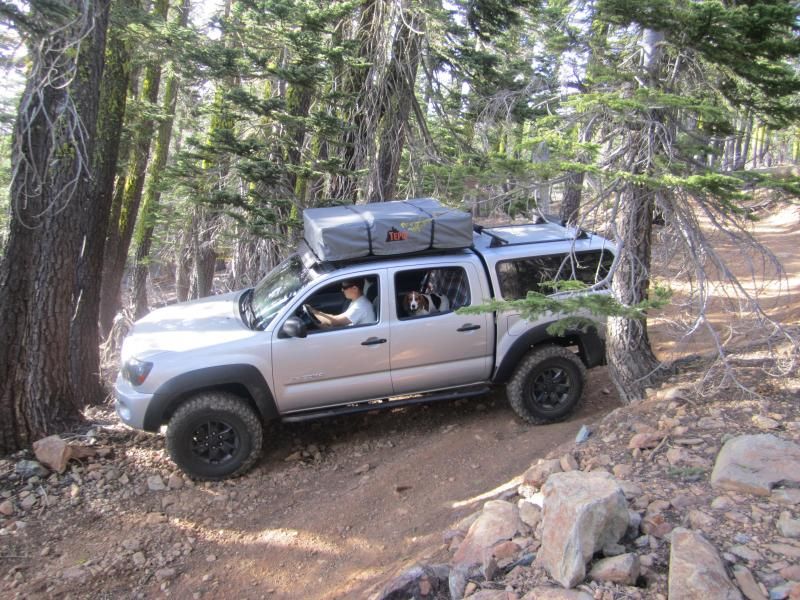 At the trailhead.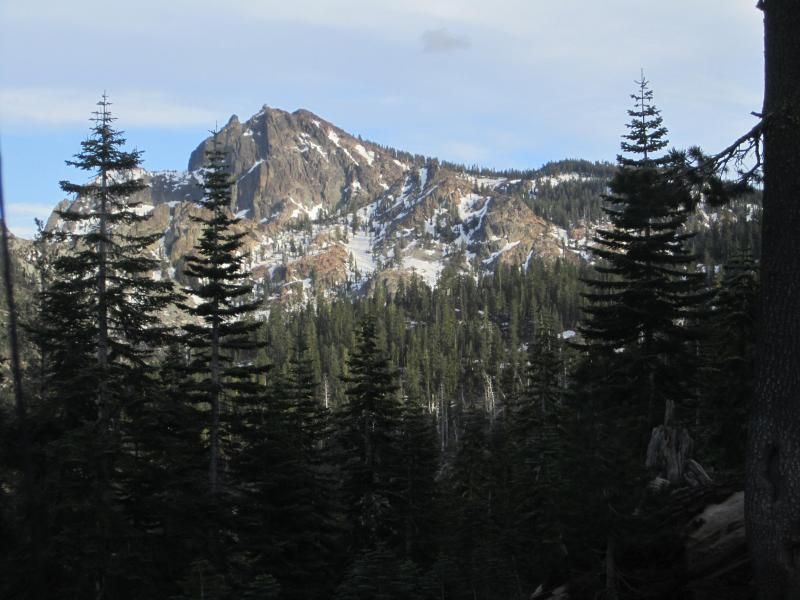 Hey snow! Cool, lets drive through it!
Bad idea… guess it was deeper than I thought.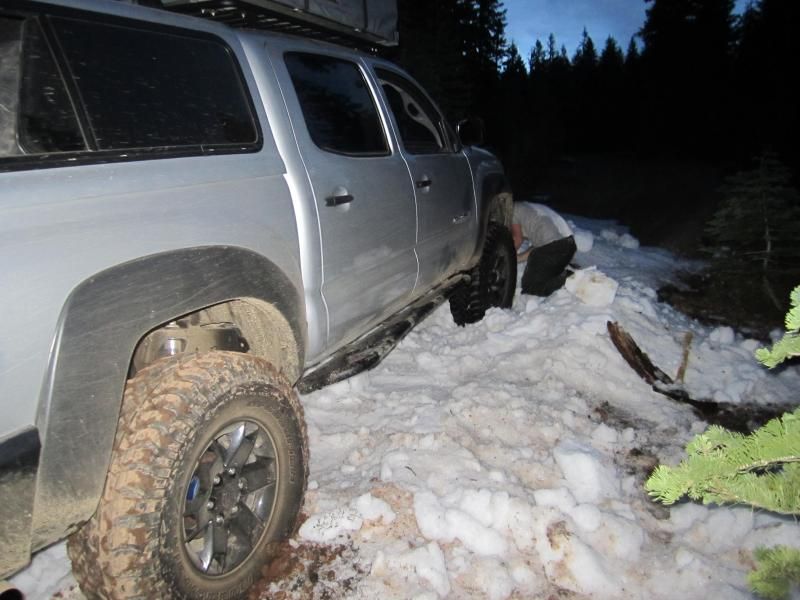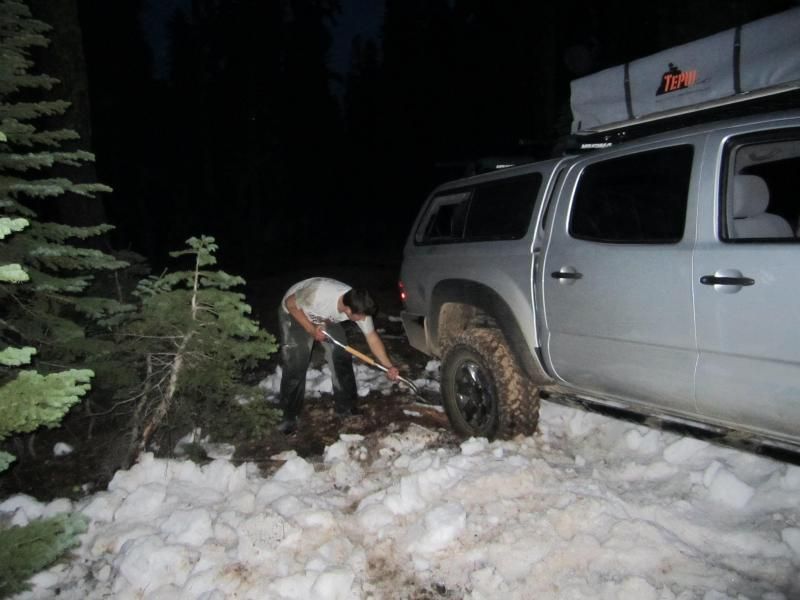 Sadie on watch while I dug us out.
Finally dug out, and found a nice spot .2 miles up the trail.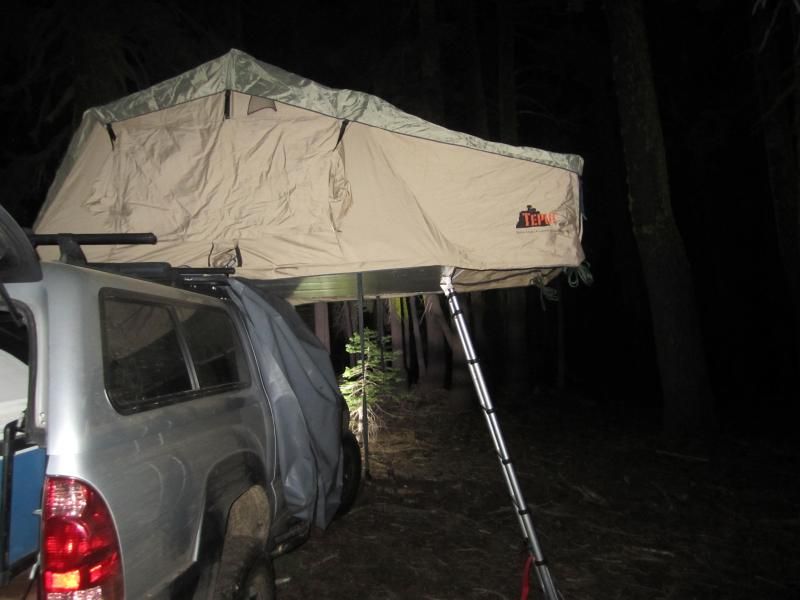 Late night camp grub!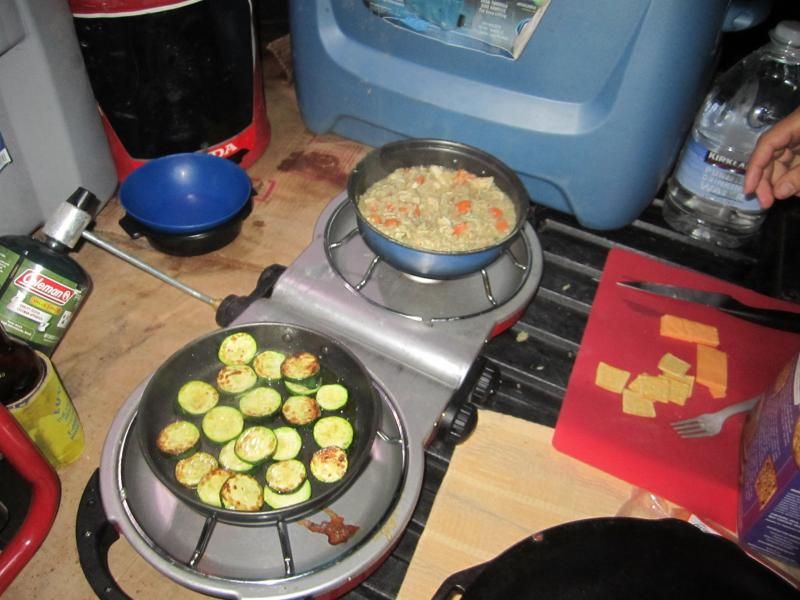 Great camp spot off the Gold Lakes trail. Views of Deer Lake below.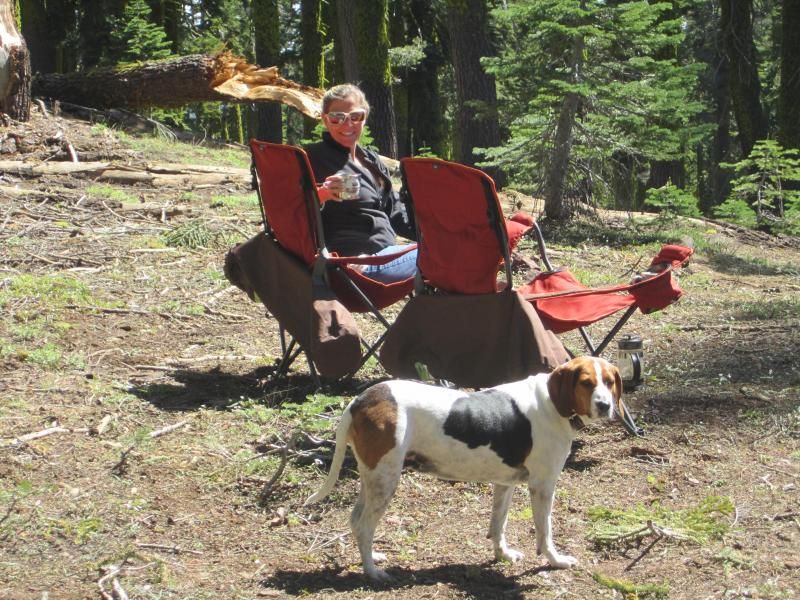 Packed up and hit the trail… Made it about .4 miles down Gold Lakes trail, ran into some pretty substantial snow drifts. Made it around a few good size ones, but this section was off camber down hill, and with no winch or other trucks for rescue, we chose not to fight that battle!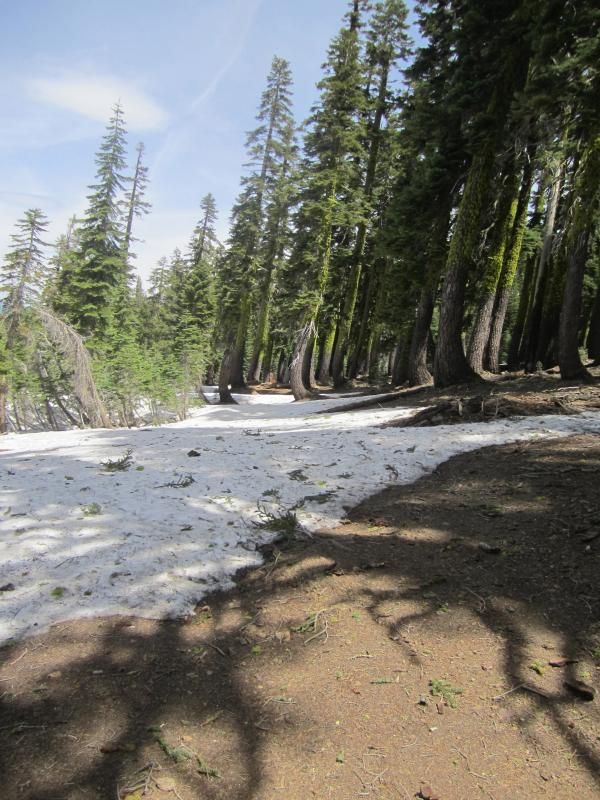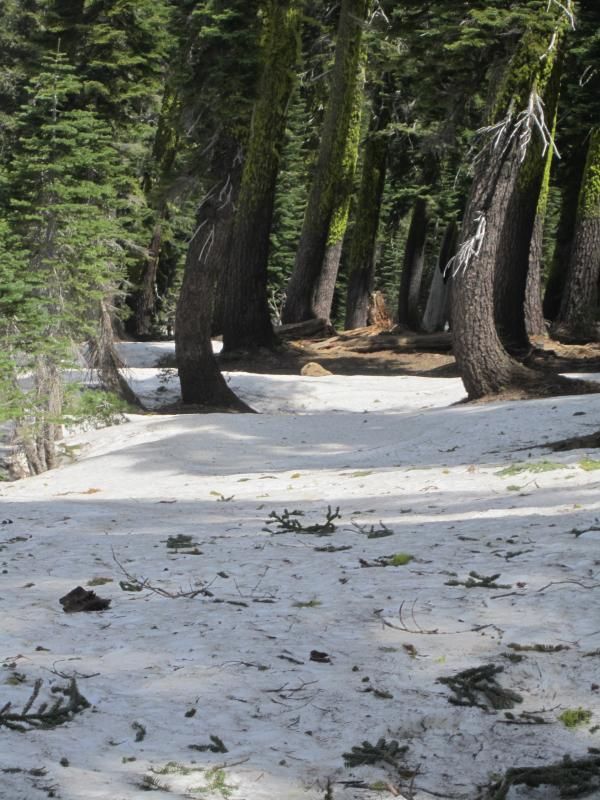 Heading back up Gold Lakes trail towards Gold Lake Hwy. Great views!!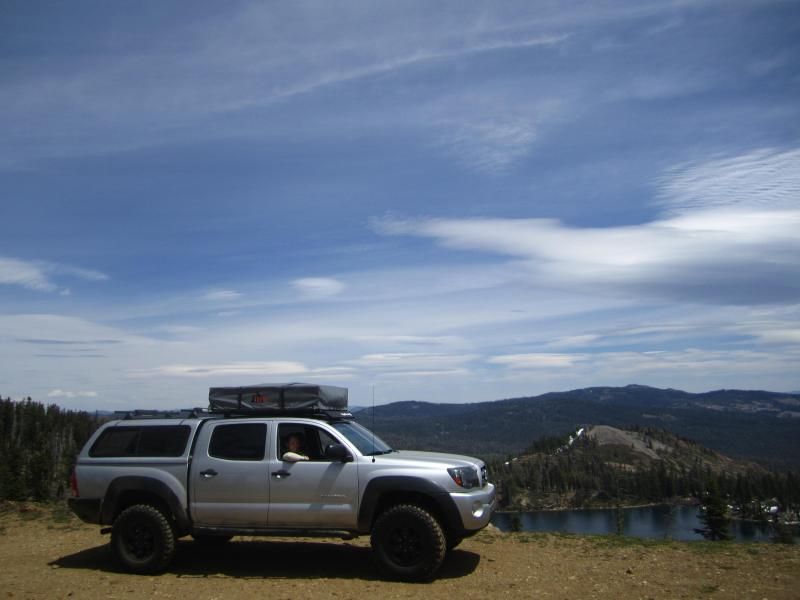 Made it back around to Gold Lake Hwy, entered the Lake from the Hwy. Headed around the Lake via 4x4 camp trail. Some pretty good rough rock trail. This spot was a bit tight, luckily the snow had melted off since the last crew went through.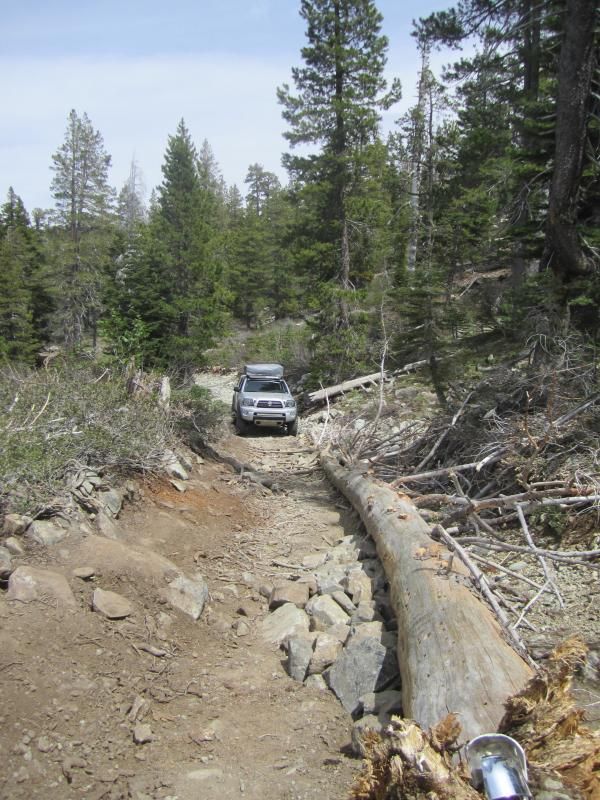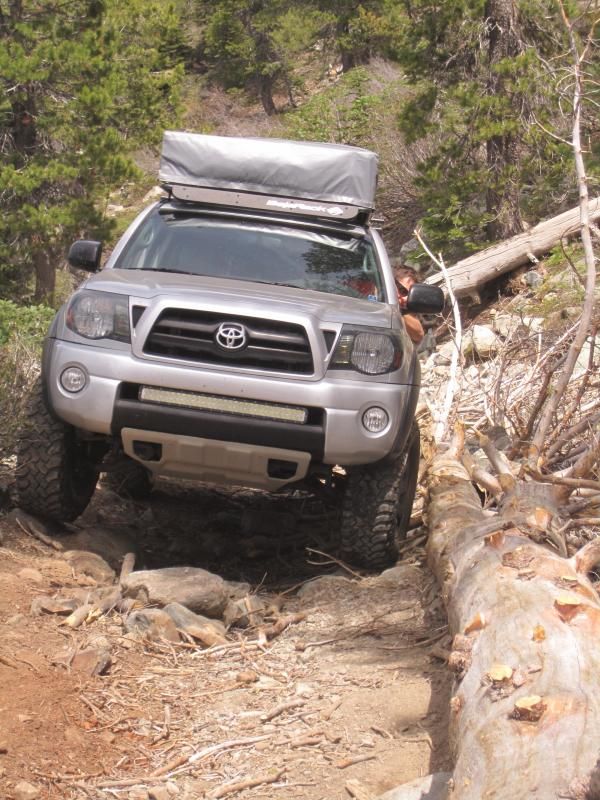 Couple of easy creek crossings.
Made it out to the 4x4 camp and past, to check out Little Gold Lake. Obligatory poser shot on a rock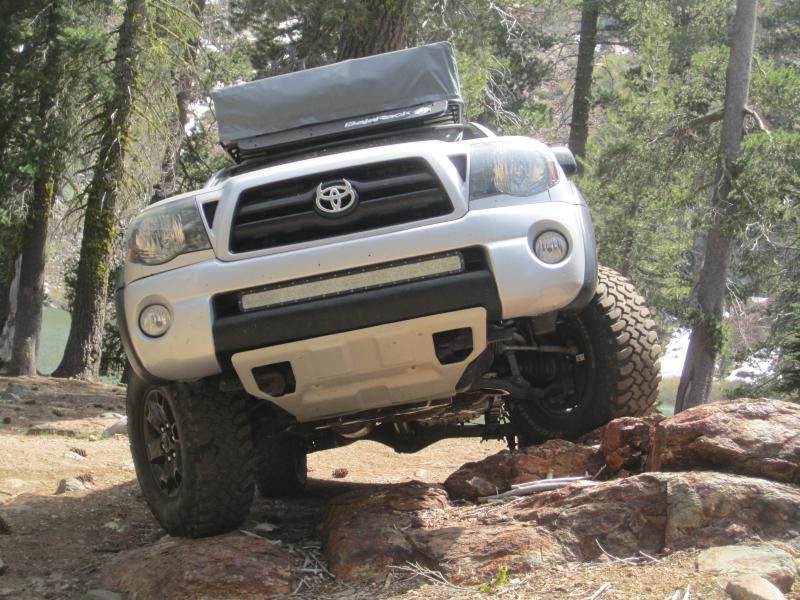 Sadie Holding it down!
Set up camp, right by the lake. Not a soul in sight. Love it!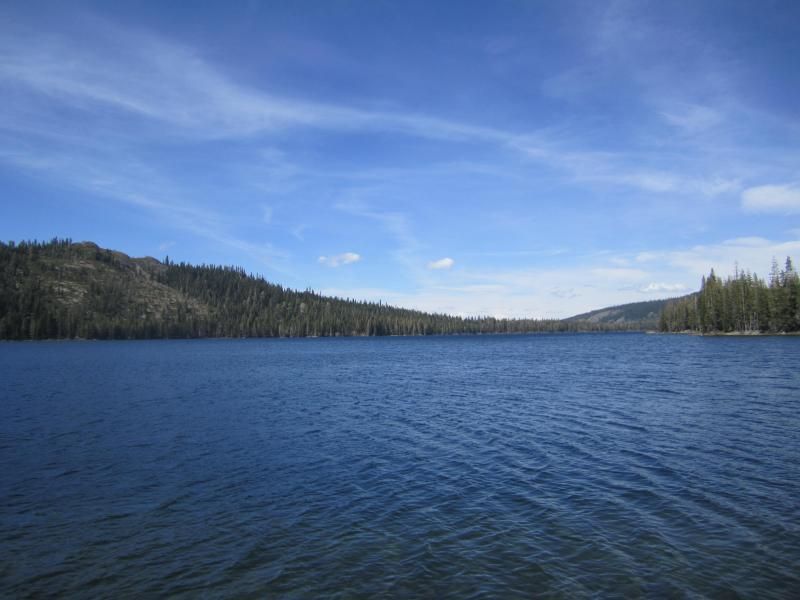 Wifey sighting in some big game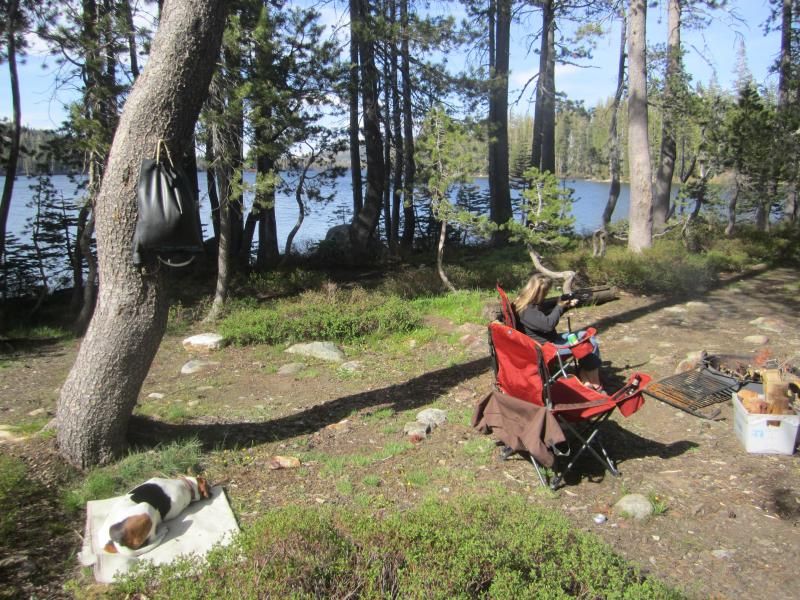 Grub on the Grill! Flank steak marinated in Kinder's bbq sauce, Corn on the cob, Taters in the coals, and sweet onion.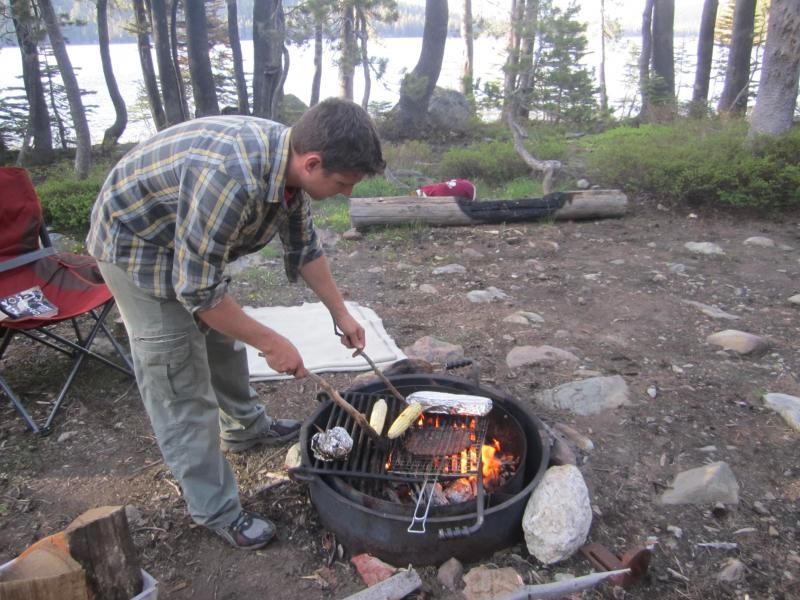 Awoke the next morning to RAIN!!!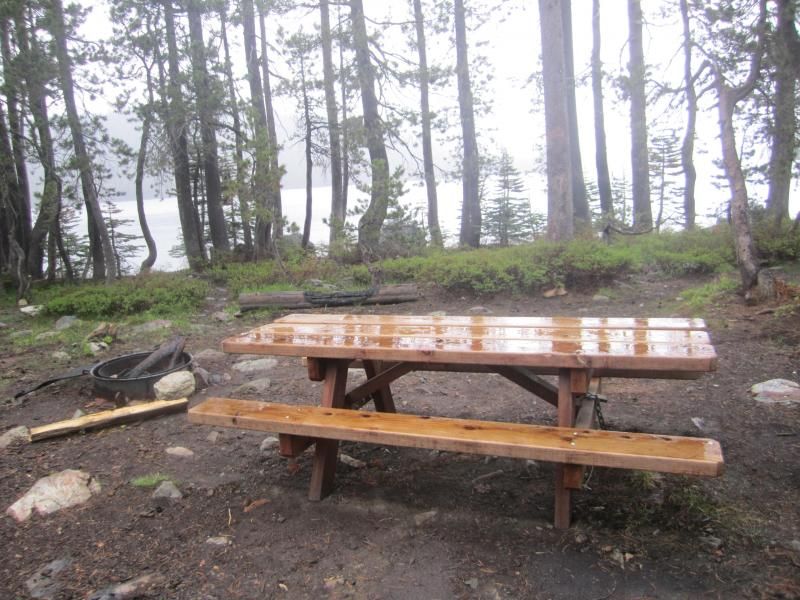 This is my "its freezing cold and Im ready to go home" face…
All things considered an excellent trip. Fun camping, fun Wheeling, no luck fishing, but great camp grub anyway! Thanks for checking it out!