My primary use of four wheel drive is beach driving. While I do my share of rock crawling trails, mud, snow and desert driving, it is the bottomless sand beaches on the Gulf of California (Sea of Cortez) coast of Baja California that are the most fun for me.
The first time on the beach in Baja with my new 2010 Tacoma was over New Years (7 months ago). Photos posted back then...
I was thrilled with how much better the Tacoma four wheel drive was with the added traction control (TRAC). How I could drive about at full street pressure in the tires, when all other Tacomas and 4x4s needed to deflate their tires. How I switched the TRAC off, got stuck and how I could drive out of a stuck with the A-TRAC!
It was a special moment... and led me to write much about the traction controls here on TW.
7 months later, I returned to the beach... not the exact same beach, but about 2 miles north, where there is more crushed sea shells in the sand. It was also much warmer than in January, which may have had a cause... Plus, I had a heavier load in my truck bed. In any case, the truck started to bog down after several hundred feet across the beach requiring me to air down.
Once done (12 psi), I drove on easily the rest of the time. I did use the A-TRAC when I couldn't back in to my prefered spot next to the dunes... With A-TRAC, the truck went right where I wanted.
So, it was different last week in Baja than last January 1, and it was a bummer that I had to deflate as I was hoping the magic of TRAC would cancel that technicality. We had a great time, see my trip report posted on the TRAVEL forum on TW.
Here are photos of our vehicles on the beach... most not in the trip report post: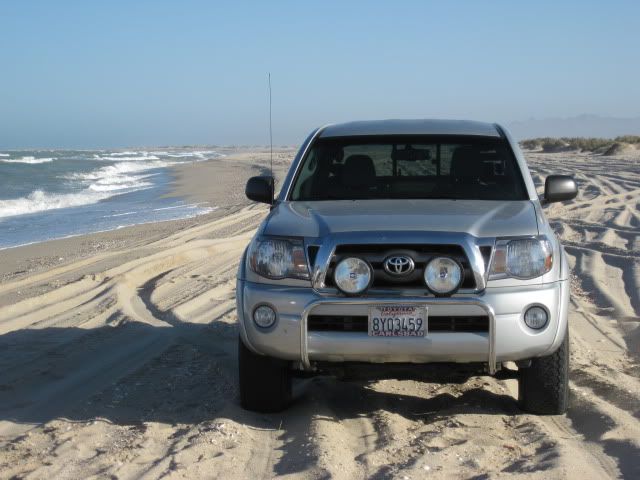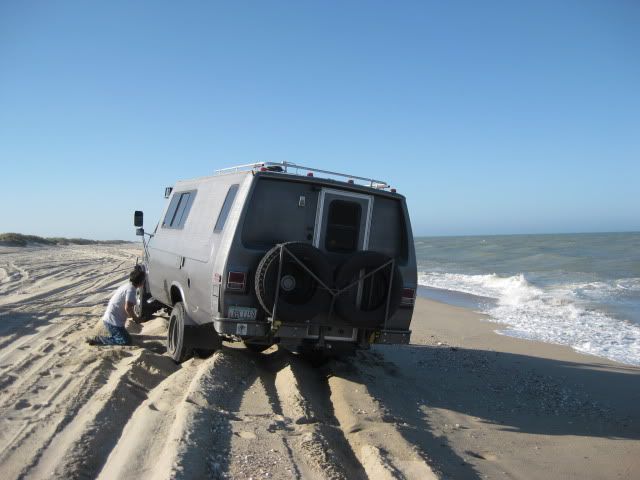 Art (
G35Vortec454
) tried to drive his beast motorhome without deflating,and using front and rear lockers only... no good!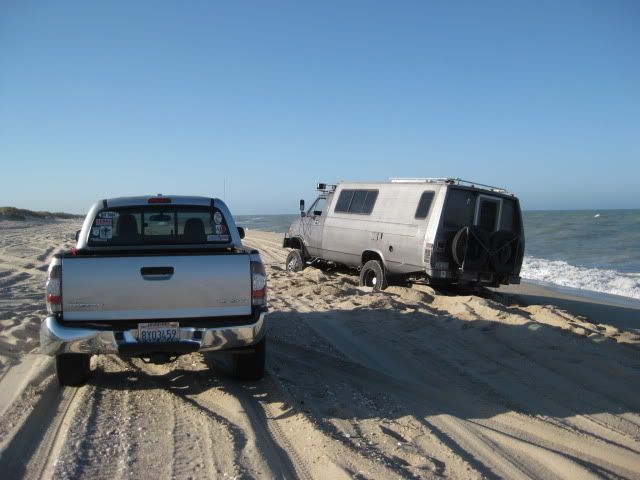 After he aired down all 6 tires and we poured water in front, and dug awy the built up sand, Art motored down the beach with ease!
Our three camps, on Shell Island (about 20 miles south of San Felipe)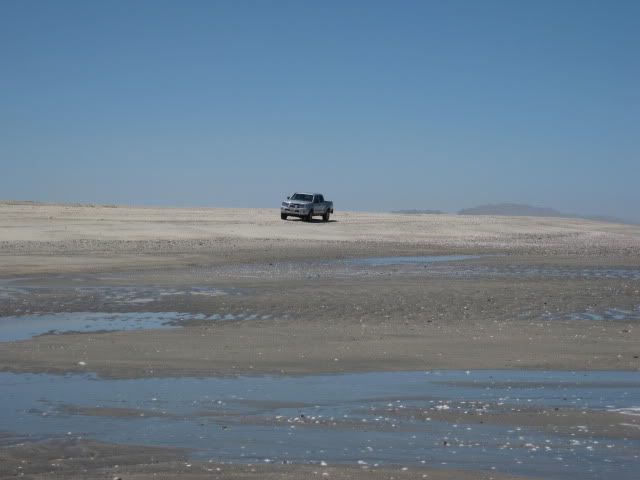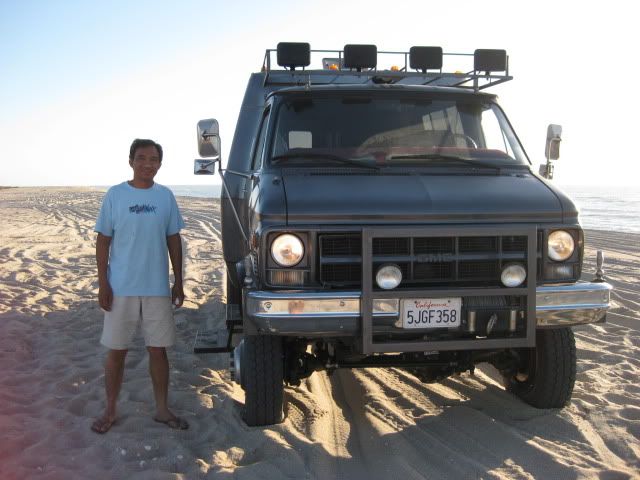 Art
G35Vortec454
and the 4WD MoHo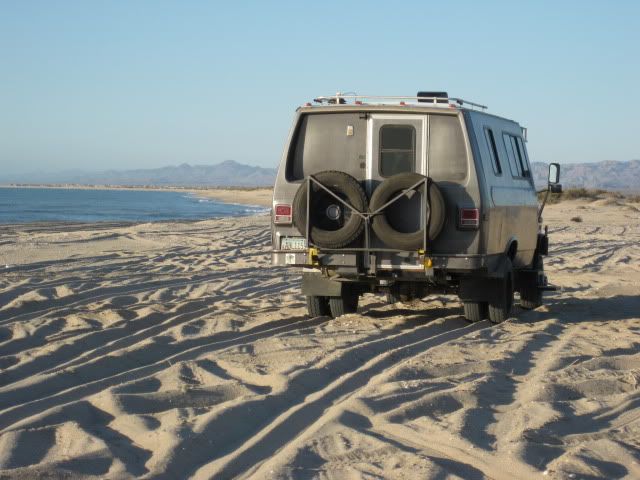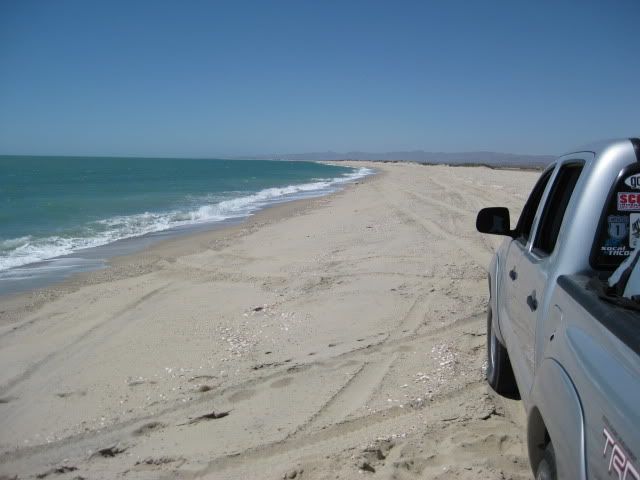 Always hate to leave Shell Island!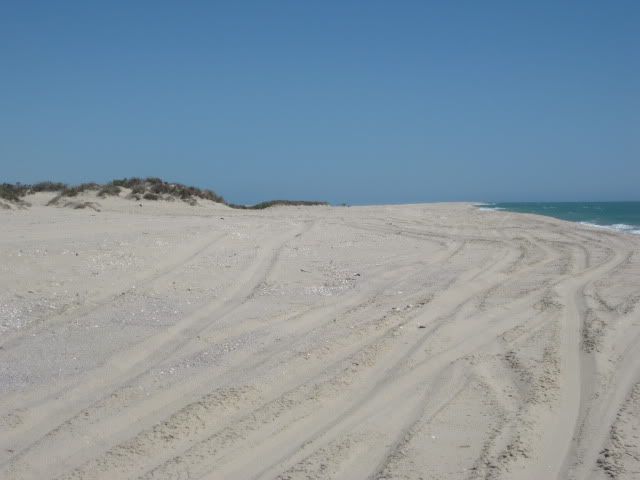 (Hey HB MURPHY, we missed you!)