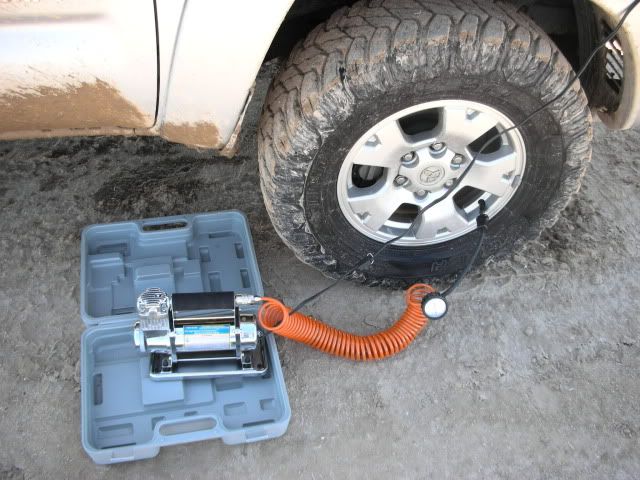 Harbor Freight
for $49 (was a monthly special)... Pumps 3 times faster than the cigarette lighter ones do (6 psi per minute vs. 2 psi per minute).
Connects right to battery, has worked for me for 4-5 years now.
Only issue is the cable gets pretty hot and the fuse melts after a while... sometimes need to wiggle the inline huse holder or replace with a new fuse.
Sure beats paying $300 for a Quick Air, as it does the job.
Costco also sells one that look about the same for about $70 last time I looked.