We returned to our favorite beach in Baja last Saturday (July 17, 2010) with a heavy load of camping gear including two full ice chests and 6 gallon tank of water.
Two weeks earlier we discovered with the heat and heavy load, the Traction Control in H4 alone couldn't keep us moving (as it had last winter with a light load).
Again, we did cross the expanse of sand to the water's edge, but the truck struggled in the sand. I also tried A-TRAC in L4, but it still wanted to dig in. Once the air pressure was dropped to 15 PSI, I moved on with ease (in H4).
I took photos where I deflated the tires and seeing the two sides is pretty dramatic.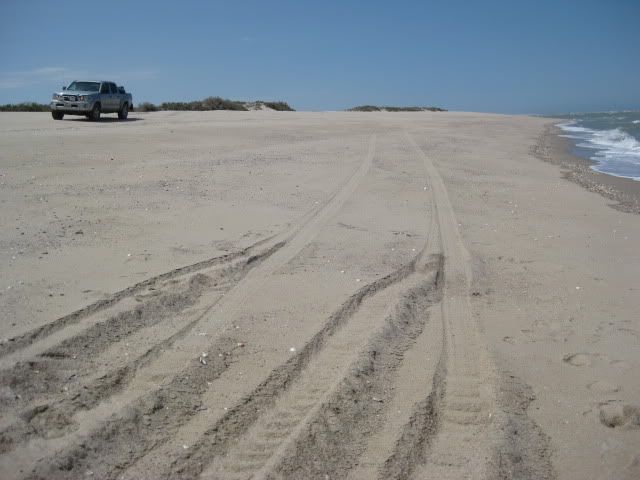 32 PSI the truck was digging in and slightly sideways on the steep beach. Once deflated to 15 PSI, the truck 'floated' on the sand and drove straight. I circled back to take these photos.
We also continued south to Gonzaga Bay and Coco's Corner...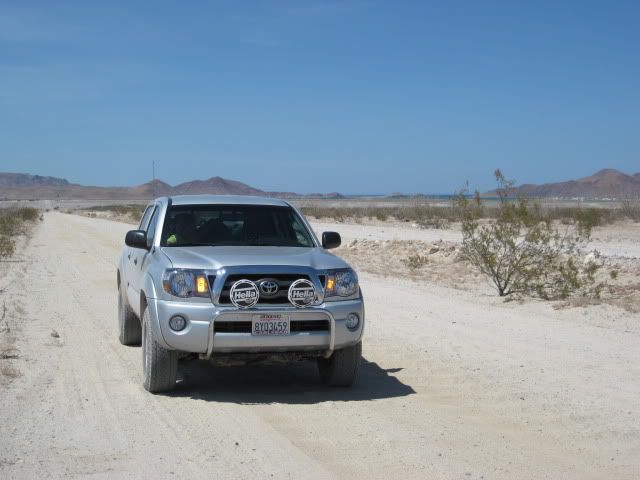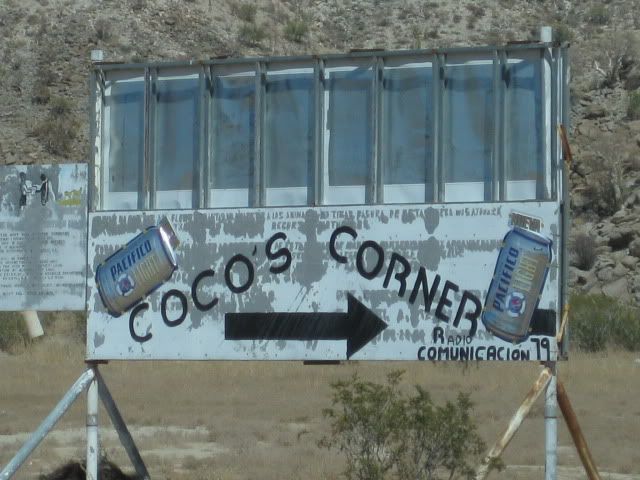 Perhaps a trip report will be coming up, but I wanted to show off the traction/ floatation photos!